7 Best Photo To Cartoon Apps For Android & iOS
You may have seen a lot of people using a cartoon avatar of themselves on social media. If done right, the cartoon avatar looks really good. On Snapchat, we make a Bitmoji of ourselves that is like a virtual avatar but it is hard to make it look alike. By using a photo to cartoon app, you can turn your photo into a cartoon that will look like you. If you explore the Play Store or App store, you will find a lot of apps promising the same but not all work well. So, I am adding a list of the best photo to cartoon apps for Android and iOS. If you want to turn your photo into a cartoon, you can pick one of these apps and start converting your photos into cartoons.
Photo To Cartoon Apps
1. ToonMe
ToonMe is the best app that uses AI to turn any photo into a cartoon. If you want to cartoonize your photos, you can try this app. The has been developed by the developer of one of the most popular photo editing apps called Photolab. You just need to upload your photo and then it takes a few seconds to process the photo.
2. Voilà AI Artist
Voilà AI Artist is a good app to cartoonize a photo. This phone app can turn a selfie into a 3D cartoon. You will get your animated movie avatar. The app offers several AI filters for different kinds of cartoon styles. Try all the AI filters and see what filter works better on your photo. The app contains ads and also offers in-app purchases.
3. Picsart Photo & Video Editor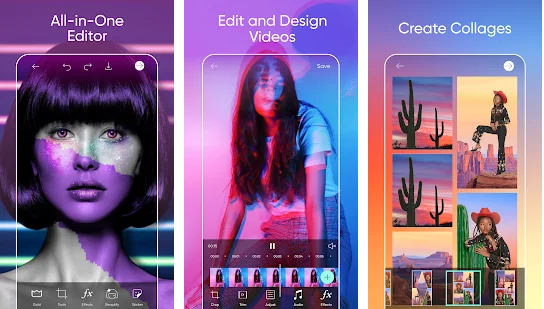 PicsArt is a good photo and video editing app that has several photo filters. Several art filters of the app can be used to convert a photo into a cartoon. I have also written an article on how to convert a photo into a cartoon using PicsArt. Just use the given magic effects on the app and turn yourself into a cartoon.
4. ToonCamera
ToonCam also has several nice effects to turn your photos into cartoons. The app comes with several photo editing tools and avatar effects. By using artistic filters, you will get amazing cartoon results. The app promises to turn you into an anime by using its effects. Along with photo to cartoon effect, it also comes with pc collage maker, sketch art, glitch camera effect, and cartoon photo editor.
5. Cartoon Photo PRO
Cartoon Photo PRO is also a good photo to cartoon app that lets you apply cartoon effects to your photos. You can also use real-time camera effects to apply cartoon filters to anyone. The app also offers several gestures and filters. FIlters include cartoons, sketches, oil paintings, pencils, thermal vision, crosshatch, and many more You can save images on your phone and share with anyone.
Download: Android
6. Clip2Comic

Clip2Comic is a similar app that comes with comic filters for photos and videos. It has a live camera filter option. So, you can point the camera at anyone and see the live preview. The app lets you transform as many photos into cartoons, posters, and sketch art as you want. You can also export cartoon photos in high resolution. The app works the same for videos. So, you can also turn yourself into a cartoon video.
Download: iOS
7. Snapchat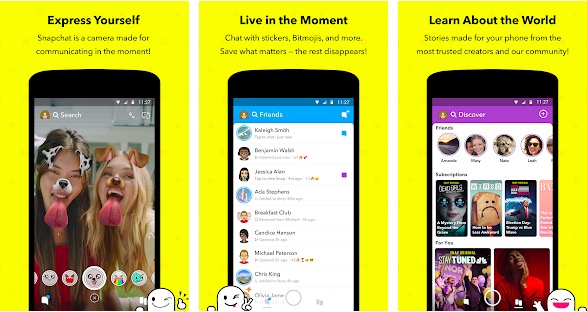 Snapchat is a popular social messaging app that has several 3D lenses. Some of the lenses let you turn your selfies into cartoons. You can go to the Explore section of Lens and search for Cartoon. It will show you several cartoon lenses to turn your photo into a cartoon.