5 Best Mobile Apps for Hunting the House
Searching a Home whether for rental or a home to buy is really a tough job nowadays, Especially in metropolitan cities. Going out and searching for one is really a time-taking job. But these tasks become easier with the help of websites or apps that help people in searching their dream homes.
In the era of smartphones, mobile apps can make a house searching job much easier. These mobile apps for searching the home for rent or a home to buy makes home hunting much easier. Now, you don't have to go out and invigilate each house. There are some mobile apps that are good for hunting the home. We have done research on every app for home searching and selected the best apps for you. These are the best app for home searching, buying, selling or renting property in India that helps you in searching your house for rent or for buy.
Best Real Estate apps for hunting the house
1. Housing.com
The most popular and best app for home searching is Hosing.com. With the help of this app, you can post a flat for sale, find a new home or apartment for rent or for buy, buy a new property, search for PG or hostel, look up new localities. If you are looking for a home or apartment, install the app and search on it. This app has detailed data and pictures on each property. You can use the filter and search every specific detail you want.
Download Housing.com app from Play Store, App Store
2. CommonFloor Property Search
The CommonFloor property app helps in searching real estate projects and properties. This app helps in searching, buying, renting and selling properties like apartments, flats, houses, villas, residential projects etc. in India. It is India's leading real estate portal which searches properties in all cities of India.
It has smart filter options which search properties by using map search. It has a sharing option by which you can share the properties and projects' details with your friends, relatives or etc. you can also join owners' association group of your apartment community.
Download CommonFloor Property Search app from Play Store, App Store, Windows Phone Store
3. 99acres
Now you can search and discover properties and projects even you are traveling. 99acres is one of the housing apps that make your search to buy, sell or rent easily in India. You can visually explore for an apartment, farmhouse, flats etc. with 99acres apps. It is one of the best property apps in India.
99acres got many awards like CMO ASIA awards 2012, BCI Awards 2012, GSF mobile Appies 2015. It provides quick information and saves your money while you search for properties.
Download 99acres app from here: Play Store, App Store
 4. MagicBricks Property Search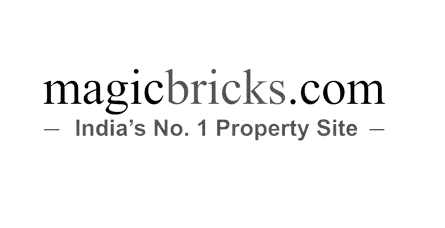 MagicBrick property app is the smarter way to buy, sell, rent properties on to go. It gives the detailed and latest information about the properties in India. It has map facility so that user can visually explore the area nearby the property. It has photos and videos of the neighborhood so that one can easily.
The best thing is MagicBricks do not disclose details till it verifies the details of another person. It has filters that are easy in use. It worked well and help the user in the best way.
Download MagicBricks Property Search app from here: Play Store, App Store
5. Makaan – real estate & property app
Makaan is also a popular app that you can use to buy or rent an apartment, an independent house, a residential plot or a farmhouse. The app lists everything you may look for and has data for most of the Indian cities and towns.
The app gives easy to use filters to narrow down the search and find the relevant results. It shows the location of the home or apartment on the map and also shows the analysis of nearby area. You can also see the seller profiles.
Download Makaan app from here: Play Store, App Store
These are the best app for home searching in India. Choose the one that suits you.
Recommended Videos