Nowadays Smartphone comes with a powerful camera with many cool camera features. Recently, Samsung has launched Samsung Galaxy S9 Plus with awesome camera features. To use the camera on the smartphone or tablet, our device comes with default camera app. But you can improve the camera experience by downloading powerful camera apps to get better photo experience.
In this post, we are listing 5 best camera apps for Android smartphones and tablets. These camera apps for android have some amazing features. Some of them can give DSLR like experience in mobile. You can download any of them as per your requirement.
Up to 40% on Gaming gadgets
Get big discount on gaming mouse, keyboards and other gaming products
Top 5 Camera Apps for Android
This is the list of best and free Camera Apps for Android. If you are looking for best photo editors, Click Here.
1. Camera FV-5 Lite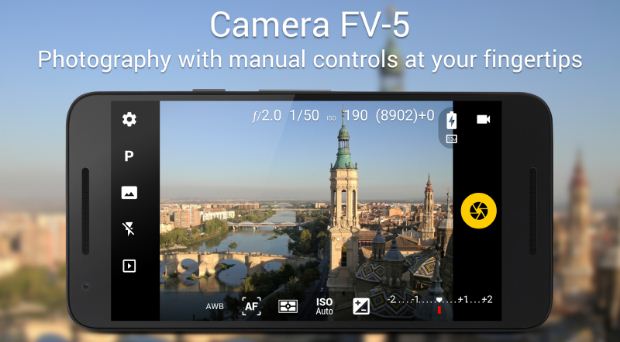 Camera FV-5 is a professional camera app for Android mobile devices. It works similarly as DSLR. You can manually control exposure compensation, ISO, light metering mode, focus mode, white balance and program mode at your fingertips. It has built-in intervalometer which makes stunning time-lapse and time-controlled picture series. You can even click photos in RAW form with this camera app. This camera app also has dual camera support.
2. Camera MX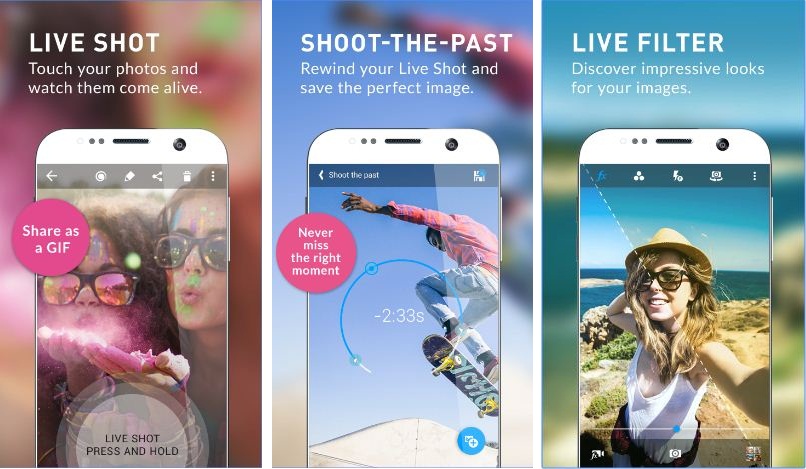 This camera app supports all resolutions and ratios that your camera allows. It has auto optimization and HDR for high-quality photos even in low light situations. You can pause your video recordings at any time and apply video cuts in the real-time shooting. It also has grid lines for better photo compositions.
This Camera MX has many camera filters and effects like Kaleidoscope camera effect, Mirror camera effects, Pencil and sketch drawing effects, Color Splash effect and more. You can crop your photos, change brightness, contrast, saturation and color temperature for your photos and videos.
Also Read: 5 Tips to Get Most of Your Smartphone Camera
3. Wondershare PowerCam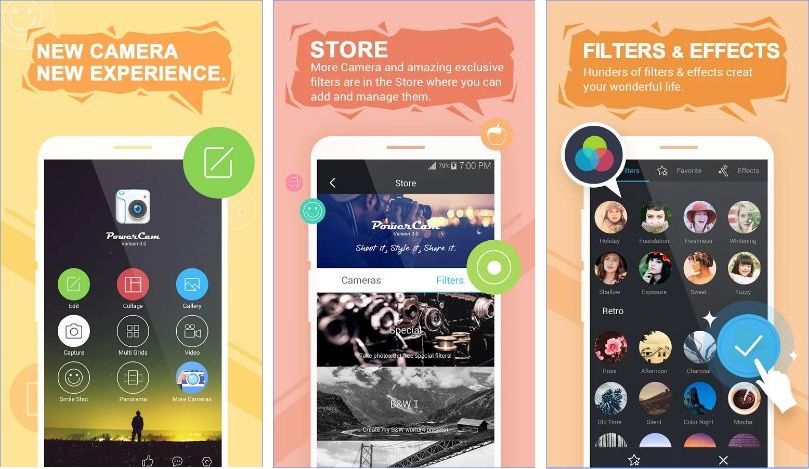 Wondershare Powercam is the first Android camera app that supports recording video with real-time effects. There are 36 effects like Old Photo, Lomo Cyan, Color Splash, Tilt-Shift and more for fun photography. It has an Anti-Shaking property that helps in taking photos in the shaky environment. You can also create awesome collages with the help of this camera app for android.
4. Open Camera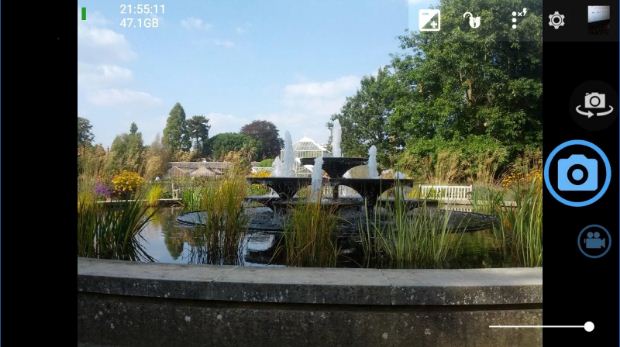 Open Camera is a completely free Camera app for Android phones and tablets that gives you almost all the features of the camera. It supports focus modes, scene modes, color effects, white balance, ISO, exposure compensation/lock, face detection, and torch.
5. Candy Camera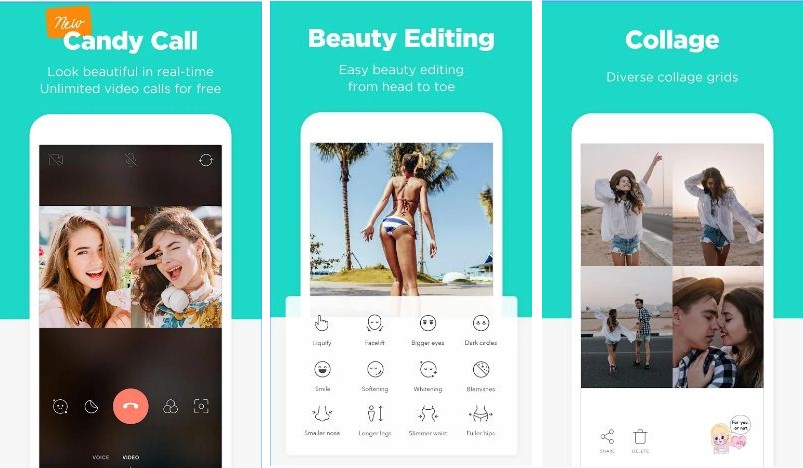 Candy camera is a selfie, beauty camera, and photo editor. It has real-time beautify mode so that you can click beautiful photos. It's editing tools has features like slimming, whitening, concealer, lipstick, blush, eyeliner, mascara. The new feature of this app is Candy Cam that makes you look beautiful in real-time video calls.
There are many other camera apps for Android available on Google Play. Few premium Camera apps for Android give awesome camera experience. You can buy and enjoy. This is the list of best free Camera Apps for Android. Do share your experiences with us after using one from this list.
---
Advertisement
---