Yu Yubic Bluetooth Speaker: Tiny but Loud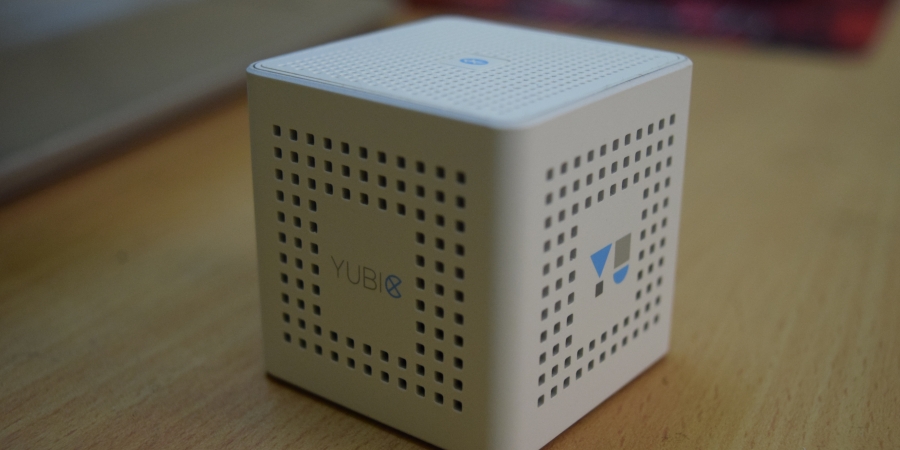 Yu Televentures is not just in smartphones but also focusing in accessories thing. YU Yubic was its first bluetooth speaker. We tested it for few days and based on our personal experiences, I am writing this Yu Yubic review. You can also watch video added at the end of the article
Yu Yubic Bluetooth Speaker review
Unboxing
YU Yubic Speaker
MicroUSB cable
Little black colour pouch to carry the speaker
User manual
Warranty card
Design
In terms of design, it is small and attractive. It comes with cubical shape. I guess this is why it was named yubic. dimensions of this cube shaped speaker are 45 mm and weight is around 107 grams
At one side, it has a power button and microUSB port. Power button turns it on and make it ready to pair. Micro USB port is to charge this speaker.
It is worth to mention that speaker face is only to the top side and it produces unidirectional voice.
Technical Specifications:
Frequency response: 90-20000 Hz
Impedance: 5 Ohm
DB: Greater than equal to 80 dB
Battery: 1800 mAh
Input Voltage: 5V, 1000 mAh
Connectivity: Bluetooth 4.0, MicroUSB
Performance:
It offers loud sound which surprises as the size is too small. Sound is ultra clear. Due to small size, bass is almost nill. So, you cannot enjoy party song. It is good for movies and small party where you do not want to make much noise. I also noticed that using it at volume starts making little buzz effect. That could also affect speaker. So, I recommend you to keep the sound level limited to avoid any damage.
It supports all available platforms. I tested it with Windows 10, Windows 7, Mac OS X, Android 5.1, Android 6.0, iOS 9.1 and Windows Phone 8. It created no trouble in pairing or playing.
Range is about 10 meters. That is less but enough for home usage.
Battery
It is packed with 1800 mAh battery which can be fully charged in little more than 1 hour. It works for around 6-7 hours if you are not using it on maximum volume level. On maximum volume, you will see less battery performance.
Yu Yubic
"Yu Yubic is tiny bluetooth speaker offering lound sound. It is good for personal usage at home."
The Good
Loud and clear sound
Easy to use
Breakdown
Design 80%

Performance 70%

Battery 70%