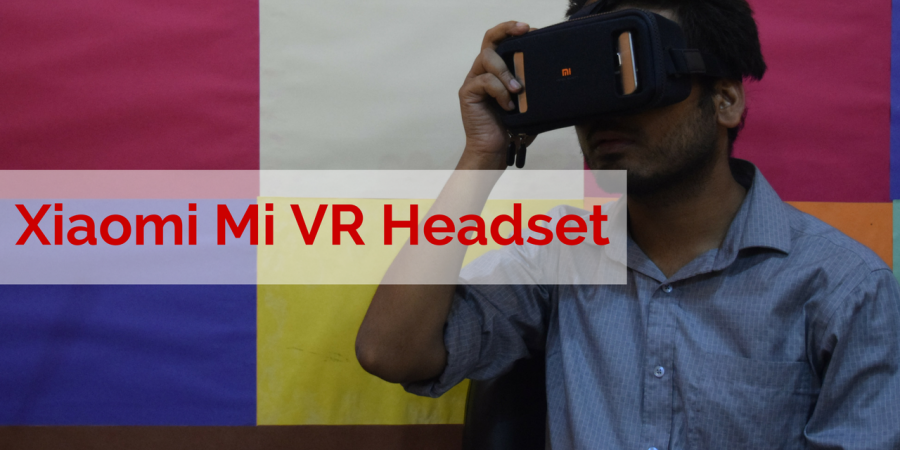 There many smartphone companies that are trying their luck in virtual reality market, but budget VR headsets are still the more preferable choice of masses. Google Cardboard-based VR headsets are very popular and you can find many VR headsets ranging from Rs. 1000 to Rs. 5000.
Xiaomi is also in the same segment with its first VR headset dubbed as Mi VR Play. Like all other Xiaomi products, this VR headset is also an interesting product due to its good quality and disruptive pricing. While the pricing for the Indian market is not known yet, I am expecting it to be from Rs. 1500 to Rs. 2000.
Like Cardboard, the VR Play also uses smartphone's display and supports smartphones with the screen size between 4.7-inches to 5-inches.
The shell of Mi VR Play is made out of Lycra which makes it light in weight and comfortable to wear for the long duration. Weight is just 208.7 grams. At top side, it has a textured button for performing the action in while using the headset.
It has anti-reflective aspheric lenses which offer a good experience. To hold your phone within it, it has two-way zipper system.
This headset also comes with the strap that holds the headset in place and ensures that you do not need to hold it. Strap works good and provides proper fitting. The headset does not wobble if you move your head around.
Xiaomi also has a Mi VR Play app for the Chinese audience. This is because the headset is only available in China. When it will come to other countries, we can expect English content for users. The VR Play box contains a QR code that lets you download the app.
As I am not interested in Chinese content, I installed Google Cardboard app and other VR apps to enjoy the content. All the games and apps designed for Google Cardboard work fine on Mi VR Play.
Not just Xiaomi's phone, this VR headset works with all the smartphones that support VR headset. Yes, not all smartphones support VR headset and you can check if your phone supports this by using this guide.
Final Words
The Mi VR Play is not a premium VR headset but considering the price, this is one you must try. If you do not want to pay the high amount for VR, you can try this for good virtual reality experience.
In the market, this VR headset will be competing with Lenovo's Ant VR viewer. And this Mi VR Play is better in terms of design and comfort.
Mi VR Play
"The Mi VR Play is not just good in looks, it is very comfortable. So, you can enjoy VR content for long time. "
Breakdown
Design 85%

Comfort 85%

Performance 80%

Value for money 90%