Energizer Lightning USB Cable Review – Good Alternative to Apple's original Lightning cable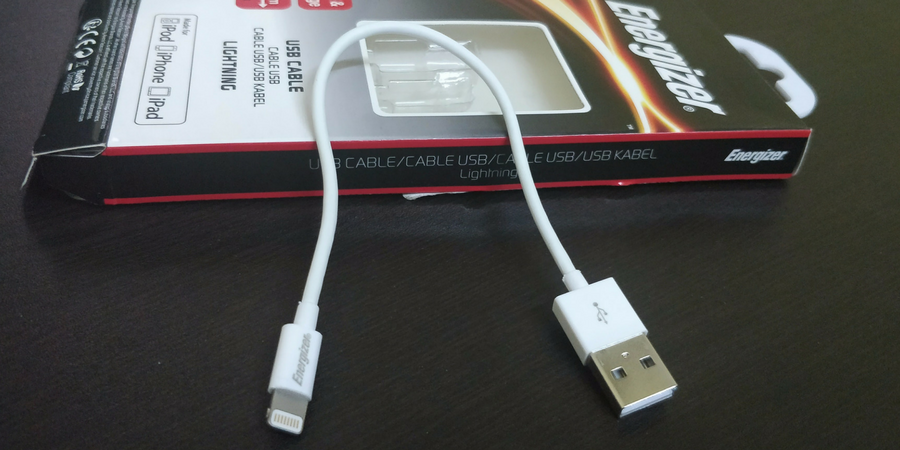 The most frustrating problem for iPhone users is the poor quality of charging cable Apple offers. I am not sure why Apple has not improved its quality. The life of original Lightning cable is not more than a year with very few exceptional cases. The cost of the original charging cable is too high, so people usually look for a cheaper alternative. I tested the Energizer Lightning USB Cable and here is my review of this cable after using it with my iPhone.
I tested the 20 cm variant of the cable. The company even offers the longer cable with threaded wire for better durability. But this one is with a normal cable.
Before I start, I want to make it clear that Energizer is Apple certified brand for making the accessories for Apple's products. This product also carries the Mfi badge that says Made for iPod, iPhone, and iPad.
This cable is small with 20 cm length. That is around 1.5 times the length of iPhone 6 Plus. So, it takes less space. Now the only problem you can face if you try to charge it with power adapter by plugging to any power socket.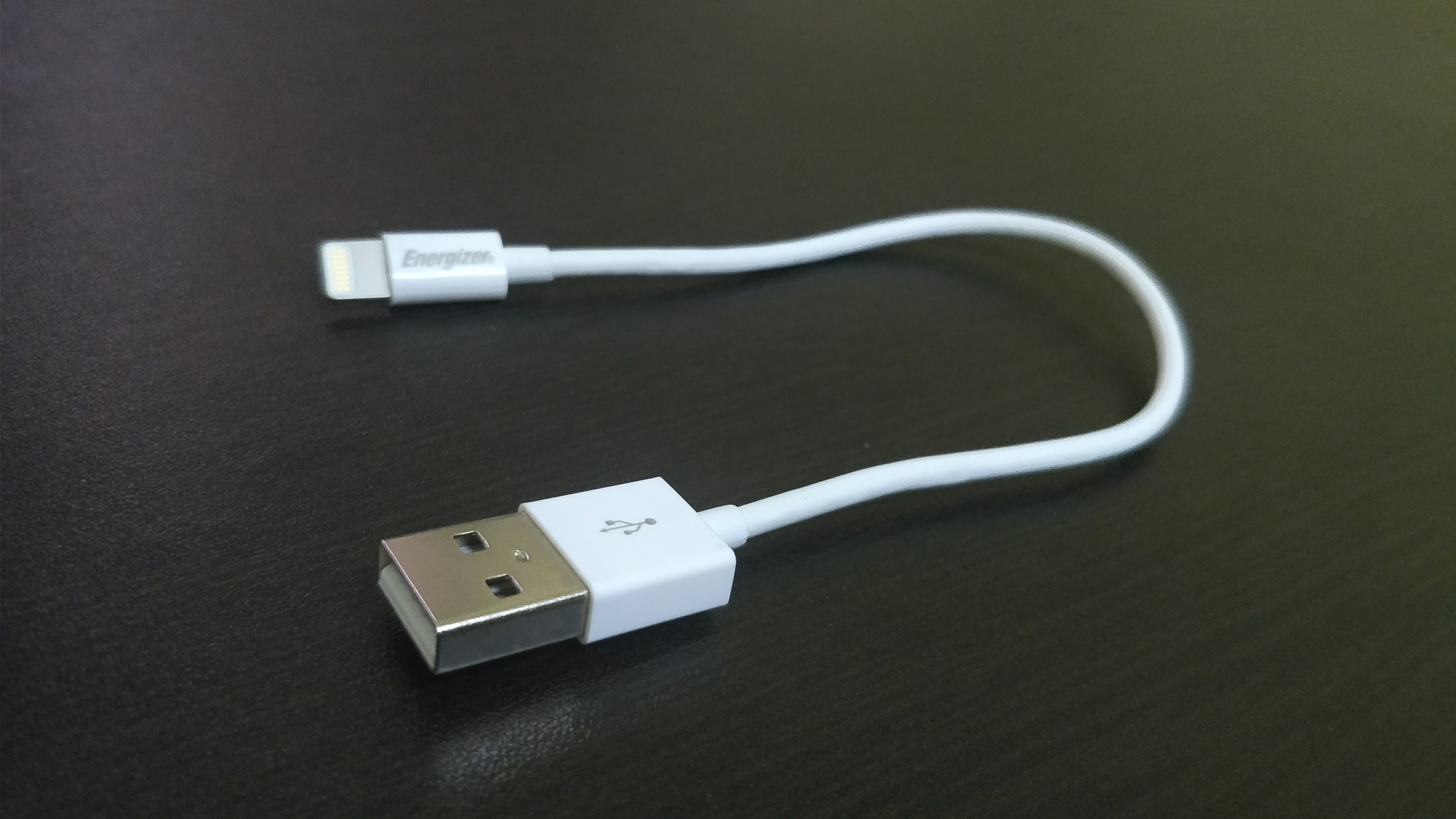 If I compare the quality of wire with the quality of Apple's original Lighting cable, it looks bit harder and less flexible. I think this one is slightly better as it looks to have PVC layer as opposed to just rubber in Apple's original Lighting cable. So, it will surely last longer until you intentionally try to break it.
There is no issue with its functionality. It quickly detects the phone and starts charging. I also tested it by connecting it with laptop and data transfer using iTunes. I also didn't feel anything wrong with its speed.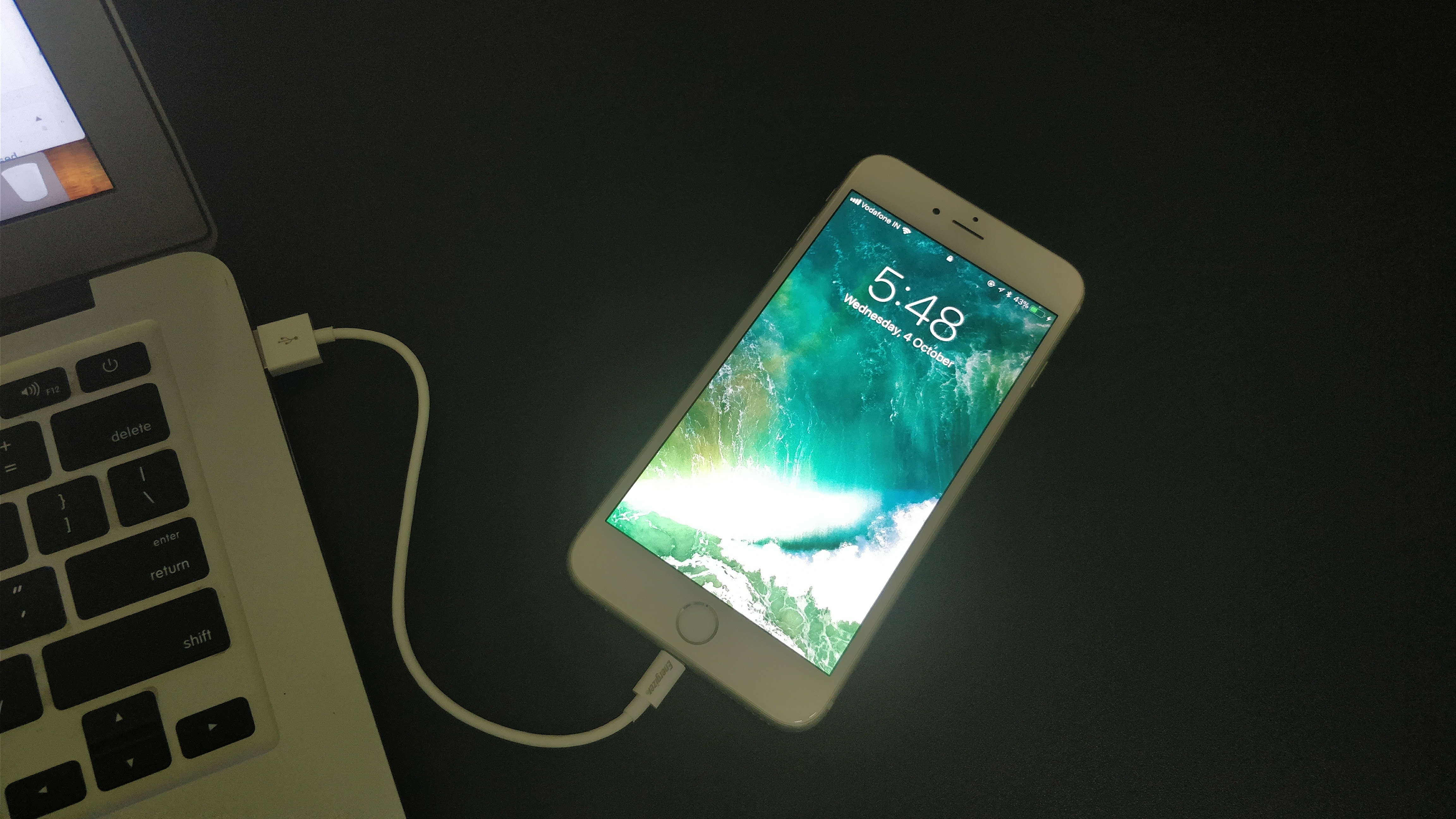 The MRP of this Lightning cable is Rs. 1499 and I guess you can easily get it for Rs. 999 to Rs. 1300 depending on sellers.
Apple's original Lightning to USB Cable is available for Rs. 1000 on Amazon. You also have several other similar MFi certified cables for the same or little higher price. So, the only reason to go with Energizer Lightning USB cable is its 2 years warranty. I have been using this charging cable to charge and data transfer from my laptop to iPhone 6s Plus without any issue.
In case you are searching for a good alternative to Apple's original Lightning cable, you should also add Energizer Lightning USB Cable into your consideration list. It is Apple certified, so safe for your iOS device.
If you want to ask anything, you can leave a comment below. I always welcome suggestions, so don't forget to mention if there is any.
Energizer Lightning USB Cable
"Energizer Lightning USB Cable is Apple certified Lightning cable for iPhone, iPad, and iPod. It is good in quality but its length restricts usage. "
The Good
2 years warranty
Good quality
Breakdown
Build 75%

Performance 80%

Value for money 75%