Instagram Launches A New App called "Threads"
To compete with Snapchat, Instagram has made another attempt in the form of a dedicated app called "Threads." The App is now available globally on iOS and Android.
This app aims to keep close friends stay in touch all the time. The most notable feature of the app is Auto Status that lets you allow the app to set automatic statuses based on your location, accelerometer and even your phone's battery level. You can also manually set if you want.
Only people in your Instagram Close Friends list will be shown in Threads. So, you know that all the notifications are from people you care about. The app has a speedy share option and you can share photos and videos with close friends in just two taps.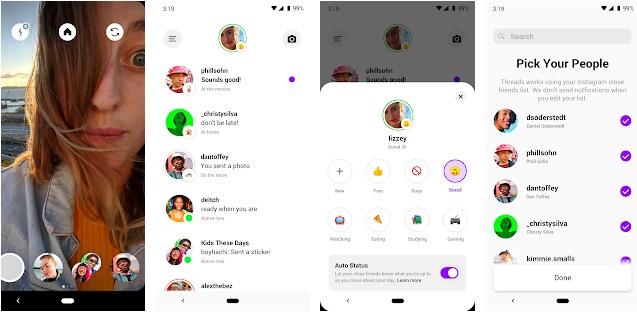 The app has three key components. The first one is the camera that is the default screen of the app. So, you can quickly capture photos and videos to send to your friends. The second is the inbox that is basically the direct messages feature of Instagram. The third component is the Status I have already talked about.
Only Messages from your close friends will be available on Threads, but you can still have access to those messages in the Instagram app.
Threads app is now available globally on both the Android and iOS platforms. I could download the app on my Android device, but not on iOS. On iOS, it says that the app is not yet available in your region. I hope it will be available soon.
Recommended Videos