Latest version of Chrome doesn't delete Google cookies even if you clear browser data
Google recently pushed a new update to Google Chrome that brings lots of changes including changes in design as well. But there is also a change that seems like an assault on your privacy. It is because Chrome doesn't clear cookies created by Google even if you clear browser data.
On clear browser data dialog window, it clearly says that "you won't be singed out of your Google Account". It means Chrome is not removing Google cookies.
Best deals on Laptops
Laptop offers for college students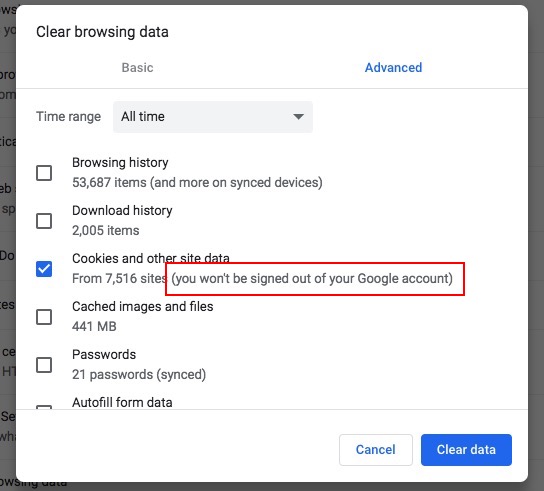 I tried and my Google account was still logged in while other accounts were logged out after removing cookies on Chrome.
It has started an open debate because cookies are not just used for signing into an account but also for tracking activities. Many Internet users regularly clear all cookies on their system to avoid being tracked. Now they have to change the browser if they don't want Google to be tracked or sign out of Google after clearing cookies.
Adrienne Porter Felt, an engineer & manager for the Google Chrome team says that you need to sign out of Google and then clear the cookies if you want to permanently remove Google authentication cookies.
I am not sure why they made this bit complicated when the earlier process was simple. They could add an additional checkbox there to ask if a user doesn't want Google Cookies to be removed.
Let's not forget that Google was found tracking user location history even after users turn off the location. Google is making is really hard for users to avoid being tracked. And this is breaking the trust we have in the company.