Everything You Need to Know about Paytm Payments Bank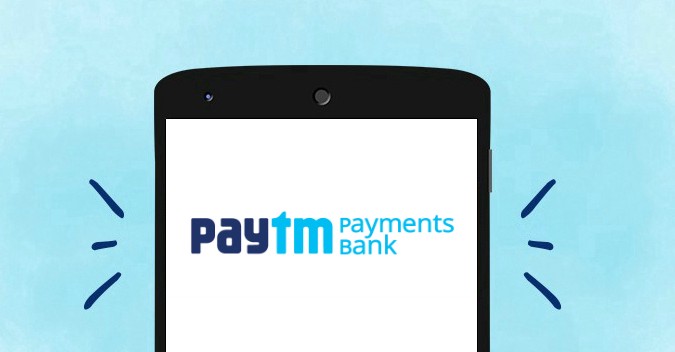 Paytm will soon become Paytm Payments Bank and your digital wallet will become your account. Paytm has also started sending a message to all registered users to let them know about the transformation.
This Payments bank will start its operating from May 23rd. Users can opt out before this date if they do not wish to be the part of Paytm Payments Bank. Switching from Paytm wallet to Payments Bank is not optional. You will have to close your Paytm wallet. If you want to use the Paytm Payments bank, here is everything you need to know.
Everything You Need to Know about Paytm Payments Bank
What is Paytm Payments Bank?
Paytm was a mobile wallet and recharge service under the company One97 Communications. Now there is a new company Paytm Payments Bank Limited (PPBL) to operate the Payments bank and your Paytm account will become your savings account on newly launched Paytm Payments Bank. You will get banking facilities like interest on your money, virtual debit card, cheque book etc.
What will happen to the money in Paytm wallets?
You do not need to worry about anything. Your money will be transferred to the Paytm Payments Bank Limited as the wallet business is now the part of the new company.
What will happen to Paytm?
Paytm app is not going anywhere. You will still be able to enjoy all the existing services in the app. You will only see few new options in the app. You will still have a Paytm wallet but it will be the part of your Paytm Payments bank.
Can I choose not to move to Paytm Payments Bank?
No, you cannot. You will either be moving to Payments bank or stop using Paytm services.
How to open Paytm Payments Bank account
Your existing account will move to new Paytm Payments Bank, but you will also have to submit e-KYC documents once the account is open. After that, you will be eligible to get benefits like interest rate, virtual debit card, passbook, cheque book, and more.
Will my existing Paytm login work?
Yes, your existing Paytm login will work in the same way and you will feel no difference except the new options for Payments bank. Your Wallet only becomes the part of Payments Bank and you will have to open the account there.
Can I just use the Paytm wallet?
No, you cannot. It is mandatory to switch to Paytm Payments Bank if you wish to use Paytm wallet. Otherwise, you will have to stop using the Paytm and close your account permanently.
How is a payments bank different from the usual bank?
This is the most common questions among people who first hear about Payments Bank. Payments banks are not the same as usual banks we use. Payments bank cannot lend or give advance to customers. You will never get credit cards and there will be a maximum limit you can keep in your account. You cannot keep more than 1 Lakh in your Paytm Payments bank account.
The main purpose behind the Payments Bank is to offer quick and basic banking services to the people at the bottom.
If you have any doubt, you can comment below with your query.