Indian Government Launches Free Antivirus For Smartphones And Computers
To counter the cyber attacks and keep citizens safe online, Indian Government has launched a free Antivirus program. This project has been developed by Cyber Swachhta Kendra, a botnet cleaning and malware analysis center under Government of India.
IT Minister Ravi Shankar Prasad announced this free antivirus and claims that the center will collect details about infected systems as well. ISPs have given the tasks to identify infected users and inform them about the infection along with the link to Botnet Removal Centre for further instructions.
The center will provide them Bot Removal Tool powered by Quick Heal. Infected users can download this bot removal tool to clean their system and avoid the spreading of the infection to other systems.
As of now, 58 ISPs and 13 banks have come on the board to support this project.  All these organizations will work together to keep Internet users in India safe and block the systems with botnets and help the infected systems to remove malware.
For mobile devices, Government has launched MKavach app. This app restricts the access to critical applications, intimates unauthorized SIM changes to trusted mobile number through SMS, allows remote wipe of contacts and data, the option to Factory Reset the device remotely using SMS, blocks unwanted calls, easy back and protect against Javascript malware.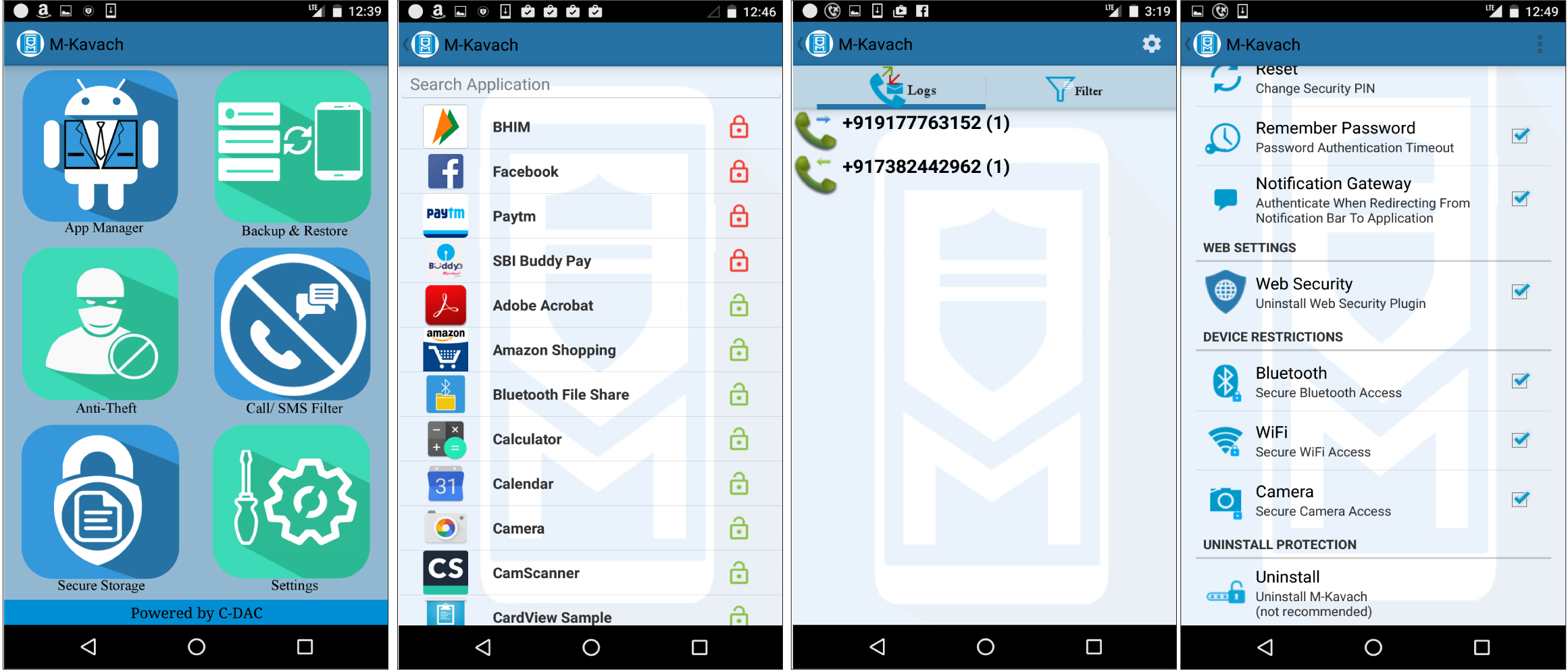 This antivirus is available only for Android devices running on Android 4.4 or higher. You can download the MKavach app from Play Store.
This mobile security app is a part of the project that also includes following security tools.
USB Pratirodh: a desktop access control application for connected storage devices
AppSamvid: an application whitelisting tool for Windows OS
Browser JSGuard: browser extension
It is interesting to see the seriousness of the government for cybersecurity. They have already approved 900 crores to set up National Cyber Coordination Centre (NCCC). This organization will monitor and handle cyber attacks on Indian internet space in real time.
At the time when Indian government wants people to become cashless and use their phone for banking, it is important to keep users safe and avoid cyber attackers. So, as a citizen of the country, it is our responsibility to appreciate this effort and co-operate.
Do share this story with your friends and let them know about this free antivirus solution.
Recommended Videos