Android 7.0 Nougat to come on August 22 – Telus
Most of Android lovers are waiting for the official release of Android 7.0 Nougat, but the unveil data is still not known yet. Google has already released the final Android N developer preview a few weeks back. So, we are now waiting for stable Android 7.0 release.
A Canadian Carrier Telus confirmed that the Android 7.0 is coming on August 22. On the same day, Nexus 5X and Nexus 6p will get this update.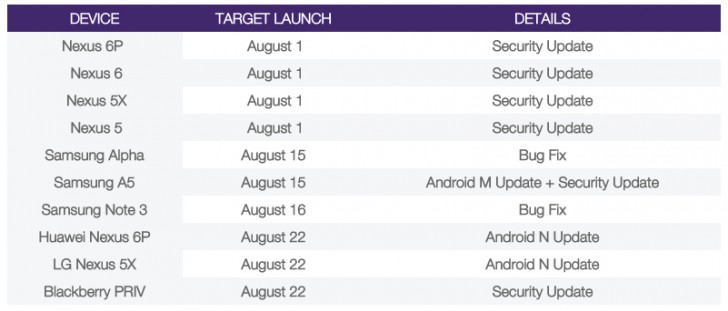 You can clearly see in the image. It shows all recent OTA updates for different phones. Telus also mentions that dates are approximate and subject to change. So, we are not sure if the update will be coming on the same day.
If you were waiting for Android 7.0 update, you will not have to wait for a long time. The update is almost ready and it will be coming soon. After latest nexus devices, we can expect updates for Nexus 6, nexus 5 and other supporting devices.