Instagram Is Rolling Out Multiple Accounts Support for Android
If you have multiple Instagram account, you probably use multiple phones to run those different accounts. But, this is now going to be over. Facebook owned popular photo sharing app Instagram has started rolling out multiple account support for Android devices. So, Android users can use multiple account on the same device.
To add more accounts, go to settings and scroll down until 'Clear Search History' option and see if you can see 'add account' option just below it. If you are lucky enough, you are one of those who got this feature in initial rollout. You can either add an existing account or create one from scratch.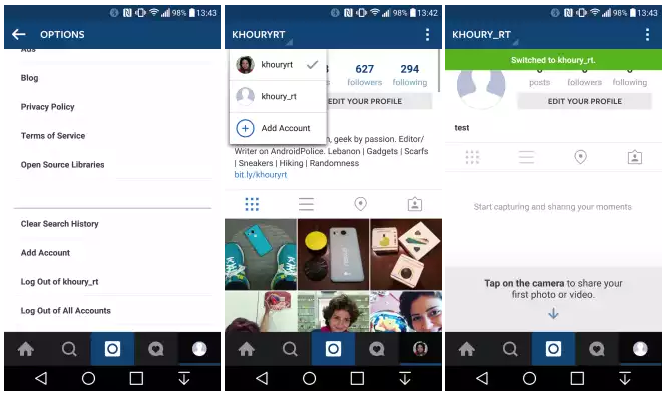 You will also see a selector next to the account nickname. Tapping on this will let you select other account and use it.
This feature is now live for many users and we cannot confirm if it is a wider roll out or a short roll out just for few users. There is no info about this feature for iOS users. But, we can expect this feature for iOS users once Instagram is done with rolling out for ANdroid users.
Check it in your Android phone and let us know if you are lucky enough to get this feature.
Source: Android Police
Recommended Videos