5 Best Lollipop Launchers For Your Android Device
Android is undoubtedly one of the smartest operating systems available for smartphones. It's popularity can easily be estimated by the fact that none of the other Operating systems are anywhere closer to its market share.
One of the things that really differentiates Android from other OS such as Windows, is its ability to be customised. One can customise Android in every possible way according to his/her requirement while the same is not true for other operating systems.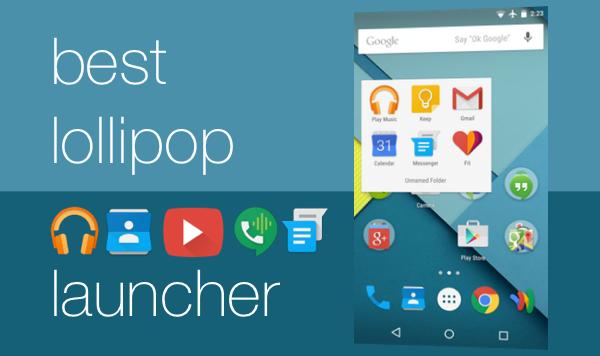 With the introduction of Material design UI in lollipop, the overall look and feel of Android changed to a great extent. The new material design won the hearts of even those users who were complaining about the awful look of Android since its origin.
However, even after a considerable amount of time since its launch, Lollipop's availability is still restricted to a very limited number of devices. Many developers have come up with custom lollipop ROMs, yet there are many Android devices which are still on Kitkat or worse on Gingerbread. If you have an HTC Desire 820, you can also have HTC Desire 820 Lollipop Update on your device by using a custom ROM.
So, what about the users who still don't have lollipop on their devices? How do they get a taste of the new material design? Well, worry not. Today we are here with an awesome list of lollipop launchers on your device that can transform your device's look into lollipop's and that too for free.
5 Best Lollipop Launchers For Your Android
1) Lollipop Launcher
As the name suggests, Lollipop launcher brings the features of lollipop to your non lollipop device. Due to an easy to use interface it has been the favourite of a lot of users. The app provides a lot of customization options, so the user can set it as per his requirements.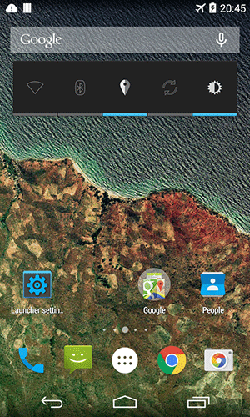 Another great thing about this app is its speed. It is super fast and shows almost no lag whatsoever.
Developer: Mobint Software
Availability: Play Store (Free)
2) Epic Launcher
Indeed it is an Epic launcher. Like any other lollipop launcher it also brings all the new lollipop features to the table. However, there is one thing that puts it in a totally different class altogether and that is its customization ability. One can customise it like anything to get the best out of it.
Developer: Nikao
Availability: Play Store (Free)
3) Blinq Lollipop Launcher
Yet another very good launcher. Along with the regular capabilities, one thing that makes it stand out is its gestures support feature. A lot of tasks can be done only through gestures saving the user from a lot of hassle.
Also, it has a very wide range of customisation options. So the user can always customize the way it look as per their needs.
Developer: Blinqdroid
Availability: Play Store (Free)
4) Action Launcher 3
Well, many users call it a true lollipop launcher may be because of its absolute resemblance with the actual lollipop launcher. Whatever it may be, one thing's for sure, that the app looks stunningly beautiful.
Rest, it features all the lollipop features possessed by its counterparts. It offers a unique Quickdrawer feature that makes accessing apps a lot easier.
Developer: Chris Lacy
Availability: Play Store (Free)
5) KK Launcher
How can a lollipop launcher list complete without the mention of KK Launcher? It is one of the best launcher out there not only for lollipop look but also for hardcore customization.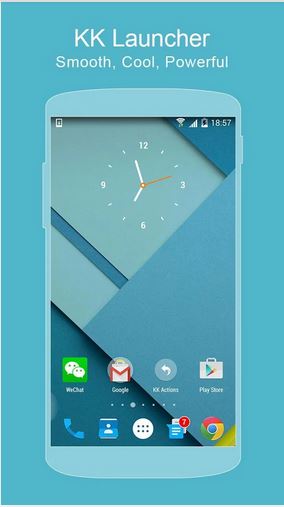 Also, it's fast speed and lag freeness is a plus point to the launcher. It has a wide range of themes available in the store, so one can always pick the one that suits him.
Developer: KK App Team
Availability: Play Store (Free)
So, this is our list of the best lollipop launchers for your Android. Do our choices match? Let us know in the comments section below.
This Article has been contributed by Sarvesh Shrivastava, who's a tech freak and Gadgets lover. He writes at Gadget SuperSite where he covers all the ins and out of Gadgets.