Facebook's New Test Feature lets users sell goods in Groups
It seems that Facebook is testing a new feature for groups. Few users can now see an option to "Sell Something" while posting to a group. This option is added just before the regular "Write Post" option. With this option, users can sell items on social network.
Clicking on this will open a box to add the details of the item you want to sell. You can add item's name, price, description and image. You can also add pick up/ delivery details.
UP to Rs. 20000 Cashback on Camera
UP to Rs. 20000 Cashback on Camera and Zoom card vouchers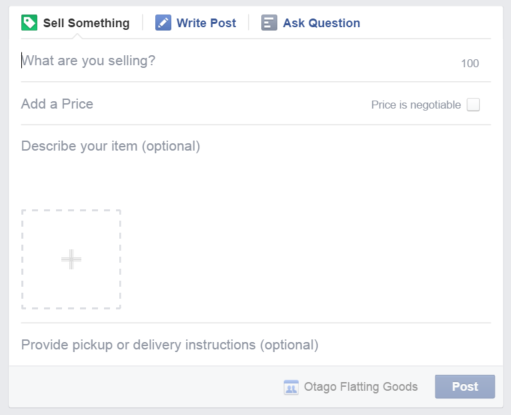 This feature was spotted by TheNextWeb which also posted how it works. After posting an item for sale, it also appears nice formatted on the website. Other people can comment and discuss like they do on regular posts. See the snapshot added below.
Facebook has also added a linked help page to explain this feature. This page will show content only to those who can see this new feature. For other users, this page will only show the question. This linked page confirms that Facebook will not be responsible for items sold in a group.
OLX and Quikr like websites will not be happy with this move. It will surely affect their business because most serious buyers and sellers will prefer Facebook to avoid any fraud.
Image and New source: TheNextWeb