Google Hangout Adds Bandwidth Slider and Audio Only Mode
Yesterday, Google has pushed a new update to its popular hangout feature. Now users can adjust the bandwidth is being used by hangout just by a slider and can use hangout only in audio mode.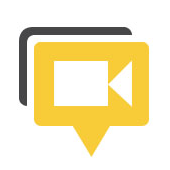 Both features are being rolled out and you may get it any time. These features are launched separately so you may see one after another.
Google,s Tim Blasi announced.
Today we're excited to launch two new features that improve the Hangouts experience in areas with low and/or unreliable connectivity:

1) Bandwidth slider. At the top right of every hangout is a new slider that lets you adjust your bandwidth preferences in real-time. This makes it easier to keep hangouts going, even in areas with poor connectivity.

2) Audio-only mode. Choose this mode to send and receive audio only, and thus, significantly reduce your bandwidth requirements. Other participants will only see your profile picture, but they'll hear you loud and clear.

Both of these features are coming your way today but they're rolling out separately so you may see one before you see the other. Very soon both features will be available to everyone, so give 'em a try and let us know what you think! Thanks for your patience.
So it's now easy to save your network bandwidth while using Google+. This makes more sense when you are in poor network area. If you do not want other to see your face, you can use audio mode. In this mode, your Google+ account profile picture will be visible to other person while your audio will be clear.
Hangout is the most popular feature of Google+ and now it is also available in other Google+ product. Few days back, Google India also launched it for Gmail users in India.