Best Xiaomi Redmi Note 5 Pro Cases, Covers And Screen Protectors
Xiaomi has launched its next Redmi Note devices dubbed as Redmi Note 5 and Redmi Note 5 Pro in India. These phones are replacing popular Redmi Note 4. The new phones come with modern 18:9 display and camera improvements. The Redmi Note 5 Pro is premium with dual camera experience.
Also see: Xiaomi phones in india
The phone has metal build and Corning Gorilla Glass 3 protection on the display. Still, you need to add protection to keep phone safe. There could be accidental drops to harm the display or body of the phone. If you are planning to buy Redmi Note 5 Pro, you should also look for good cases and covers for your phone.
In this article, we are listing few good Redmi Note 5 Pro Case And Covers. You can check these if you are planning to buy Redmi Note 5 Pro.
Best Xiaomi Redmi Note 5 Pro Cases and Covers
1. Xiaomi Redmi Note 5 Pro Superhero Cover
If you are a fan of Super hero movies, you will love this printed Redmi Note 5 Pro case. It is light weight cover built with high quality material. It promises to protect the back of your phone from scratches, dust and dirt.
2. Redmi Note5 Pro Hard Case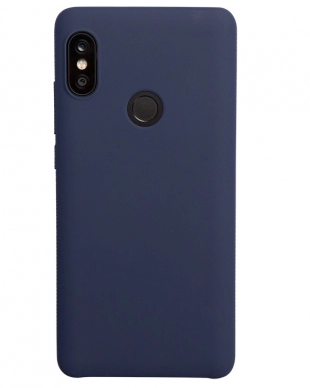 This one is by Xiaomi itself it is strong, lightweight and comfortable. It looks good and offers good level of protection. It is 8 mm thick and comes in two colors. As this one is from the compony itself, it is recommended.
3. Silicone TPU Jelly Crystal Clear Case
If you want transparent back cover offering full protection, this one is for you. It is made of Transparent Rubberised material and offers corner protection.
4. Xiaomi Redmi Note 5 Pro Back Cover
This black back cover for Xiaomi Redmi Note 5 pro looks good. It offers full protection from scratches and accidental falls.
5. Printed Cover for Redmi Note 5 Pro
This is another printed cover for football fans. It is lightweight that sticks well on the back. It ensures all round protection from scratches and drops.
6.
If you want a flip cover, This one is for you. It is a flip cover with a wallet for keeping your cards. It has 2 card slots and a side pocket for money or additional cards. It is good in terms of quality and design.
Xiaomi Redmi Note 5 Pro Tempered Glass and Screen Protectors
Even if Redmi Note 5 Pro uses 2.5D curved Gorilla Glass protection, it is recommended to use a good tempered glass to get an extra layer of protection on your phone's screen. So, here are few good Tempered Glasses.
The phone has just become available. So, other companies will surely come with good options in coming days. I will keep on updating this list to give you guys the best options.
Recommended Videos