Android platform has thousands of games but not all people have powerful devices to enjoy all kinds go games. If you have an entry-level device with restricted access to data, you cannot download games of huge size from Play Store. So, low MB games are the primary choice in this case. If you are interested in games that don't take much space on the phone, you can download small MB games. In this article, I am listing the best low MB games that are less than or equal to 10MB in size.
It is also worth noting that size may change with an update. It may go up with time and package size may also depend on the smartphone. I checked the sizes of these games on my OnePlus 6T at the time of writing this article.
Also see: Free Shooting Games for Android
Low MB Games for Android
1. Doodle cricket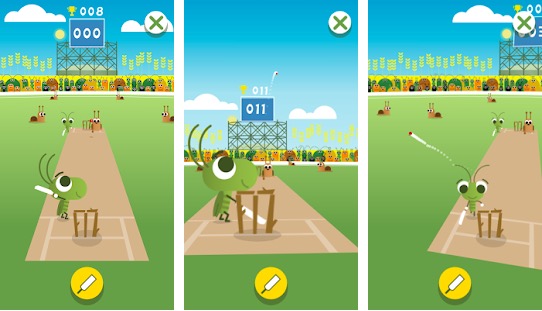 You won't believe that the game just requires 310KB. Such a small size for a game is unbelievable. This game. Rings the Google Doodle Cricket Game to your Android phone. So, you can enjoy the most lightweight mobile cricket game on your phone. If you are looking for low MB cricket games, try this simple and lowest sized cricket game.
Size: 310 KB
2. Chess for Android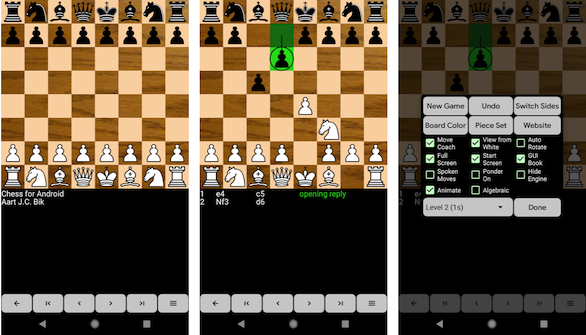 Chess for Android seems like the smallest chess game for Android in terms of size. It is less than 1mB in size but offers the same chess experience. You can use the touch command to move pieces
Size: 960 KB
3. 2048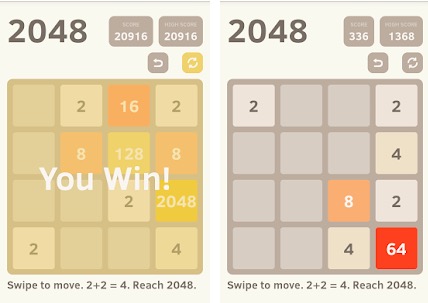 2048 is a really simple and low size game for Android. It just needs 1.04 MB to install on your phone. You will be hitting two blocks together to make a new block of their SUM. The goal is to make a block of 2048.
Size: 1 MB
4. Bubble Shoot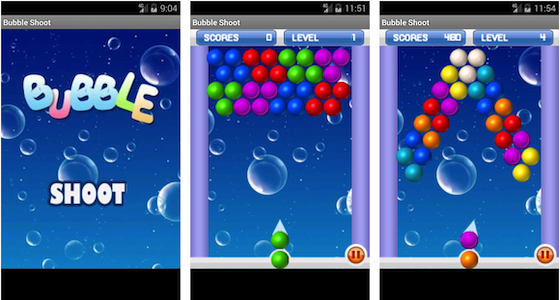 Bubble Shoot is one of the smallest shooting games you can enjoy on your Android. This is a classic bubble game with 1860 levels. Make combinations of 3 or more bubbles to make them burst.
Size: 1.4MB
5. Roll Balls into a hole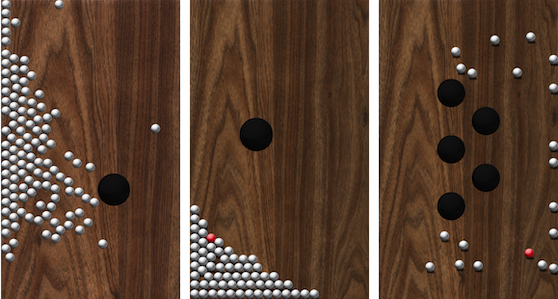 Roll Balls into a hole is also an interesting game where you have to move all the balls into a hole by tilting your mobile device. If you think it is interesting, you should know that there's a single RED ball that should be the last to go in. It is an easy but interesting game.
Size: 2.3MB
6. Shoot Bubble Deluxe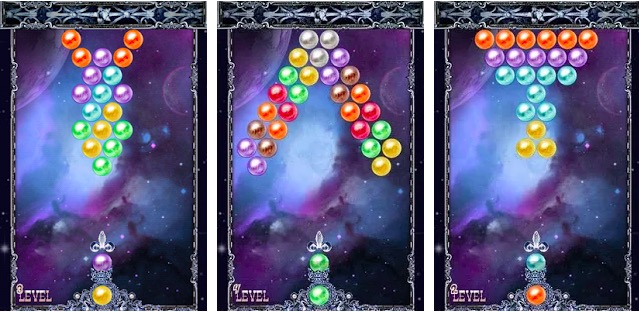 It is a classic bubble shooting game where you have Puzzle Mode & Arcade Mode to enjoy. Make combinations of 3 or more bubbles to burst them. When you clear all the bubbles, the level will go up. In the puzzle mode, you have 300 fun levels. In arcade mode, bubbles will go down gradually and you will have to shoot them quickly to avoid death.
Size: 2.43 MB
7. Stickman and Gun 3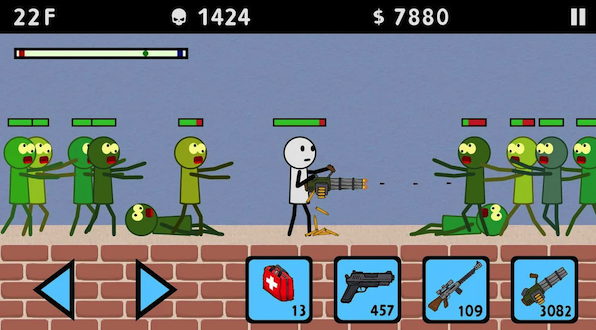 Stickman and Gun 3 is a Role-playing shooting game that is around 3MB. You can choose your stickman warrior and fight against dangerous monsters to survive. Choose one gun and prepare for the zombie attack.
Size: 2.7 MB
8. Archery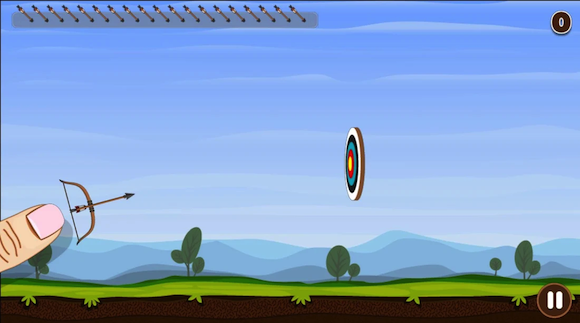 Archery is a lightweight Archery game where you have to use a bow and arrow for shooting. Your aim is to target the board with and limited no. of arrows and make a great high score.
Size: 2.7MB
9. Stickman and Gun 3: Zombie Shooter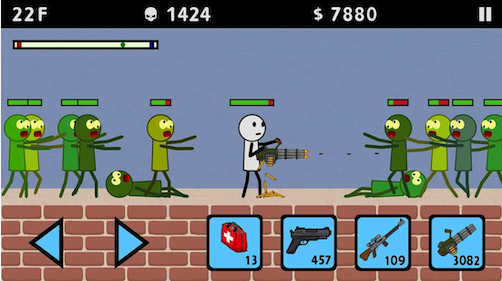 This game has simple graphics but is a really good one to try. It is a gun shooting game where you have to choose a stickman warrior and fight against monsters to survive. It is basically a zombie game in very basic 2D graphics.
Size: 3MB
10. Brainilis – Brain Games
Brainilis is a puzzle game app where you will get 30+ puzzle games in four categories: memory, logic, math, and focus. Try to score as well as possible. You can choose between 3 difficulty levels: easy, normal, and hard. This is a good game for full brain training.
Size: 3.9 MB
11. Zombie Smasher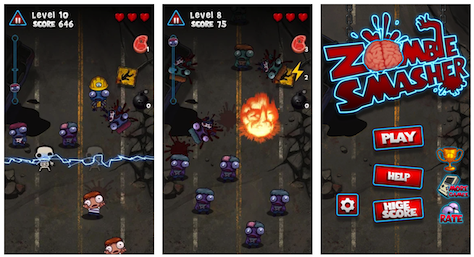 Zombie Smasher is a popular and addictive game where you have to kill zombies. The game comes with three different game modes including story, survival, and time modes. You will be playing over 60 levels in story modes. The game features 7 terrifying enemy zombie breeds. The amazing visuals and good sound effects make this game worth trying. The size of the game is less than 5 MB.
Size: 4.3 MB
12. Unblock Car
Unblock Car is a puzzle game where your goal is to get a red car out of a six-by-six grid full of cars by moving other cards out of the way. There are over 3,000 puzzles, 4 different themes, and 4 difficulty levels to enjoy.
Size: 4.44 MB
13. Mouse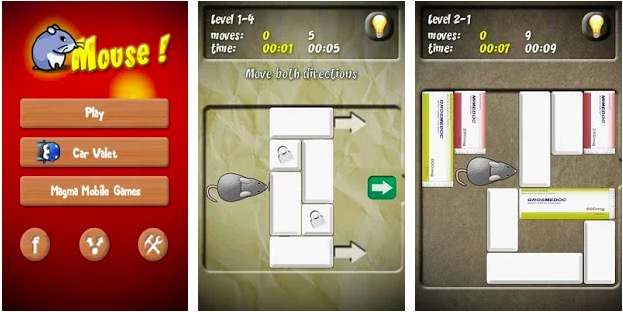 The mouse is a simple puzzle game but addictive in nature. You will have to help the mouse escape from the trap. For this, you will be sliding blocks, unlock bonuses, and gain coins. There are 4000 levels. The game requires logic, skill, and patience. One of the best small MB games in the puzzle game category.
Size: 4.6 MB
14. Air Attack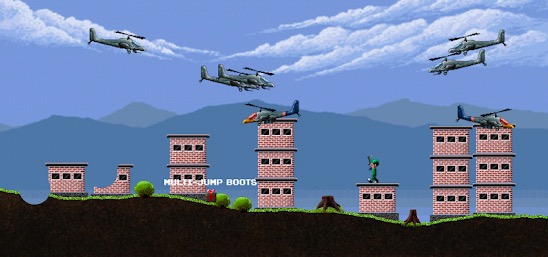 Air Attack is another notable less MB game. The size of the game is less than 5MB, still, it gives awesome shooting experience. In the game, you will have to attach the helicopter and airplane with your bomb and attack the enemy helicopter by bombs. You have 3 different game modes to enjoy. You have 9 different enemy aircraft and soldiers.
Size: 4.7 MB
15. Mekorama
Mekorama is a puzzle game where you will go through 50 puzzles. This is a challenging game where you control a robot and complete complex 3D puzzles. The game has good graphics and runs fine. It also doesn't ask for an internet connection to work.
Size: 4.75 MB
16. Moto Hill Racing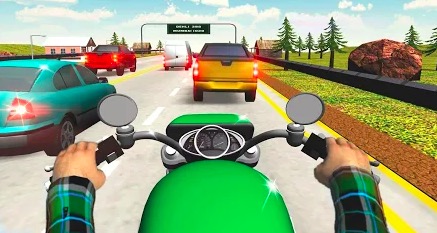 If you want to try a bike game, Moto Hill Racing is for you. This is a free game where you will be riding a motorbike uphill and downhill the mountain city. There are auto and manual modes to try. In the game, you will have 10 Super hill motorbikes to unlock. You will also be doing an extreme drift. The game is really easy to play and can be played for gamers of all age groups.
Size: 5.2 MB
17. Fruit Slice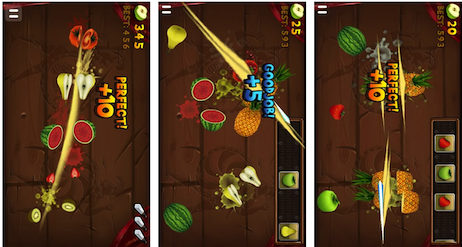 Fruit Slice is a free game where you have to quickly slice fruit by swiping your finger and earn a score. Your aim is to score as well as you can. The game can run even on low-end devices and come in a very small download package.
Size: 5.5 MB
18. Infinity Loop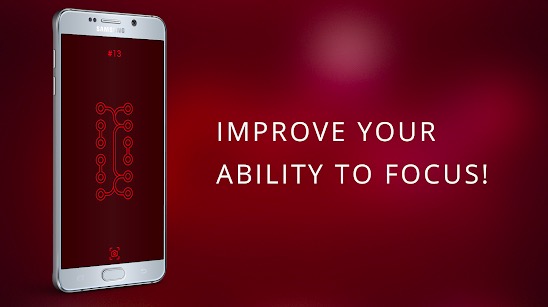 Infinity Loop is a puzzle game where you have to tap on pieces to complete the perfect loop. It looks easy but it can become fairly challenging after you complete a few levels. The game also has a relaxing soundtrack and addictive gameplay.
Size: 9.8 MB
19. Tank Hero
Tank Hero is a 3D tank action game for Android. There are over 120 levels and 3 unique environments for tank wars. You get 5 weapons to choose from and 5 types of AI tanks to fight against. This game is playable offline and comes in very small download size.
Size: 9.9 MB
20. Flow Free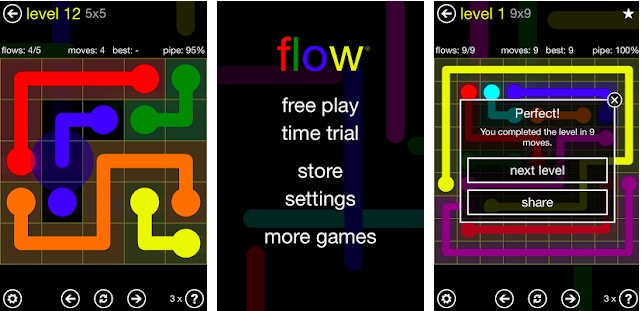 Flow Free is an addictive puzzle game that I personally play when I don't have an active internet connection. In the game, it requires you to connect the two dots of the same color using pipes to create flow and now two flows should intersect. The game has over 2,500 different puzzles of varying difficulties making it really challenging. This game also doesn't ask for much storage and runs fine even on an entry-level phone.
Size: 10 MB
21. Dr. Driving
Dr. Driving is a car driving game where you will be performing several tasks such as reaching a location or parking your car to cross the level. The game can also be played with friends online.
Size: 10 MB
22. Modern Sniper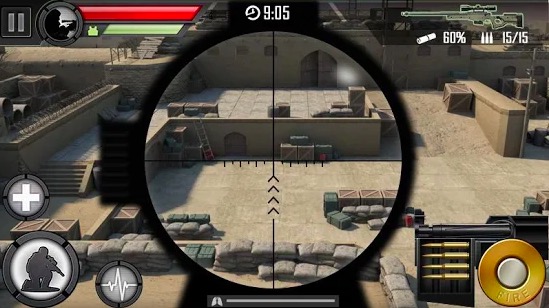 Modern Sniper is a first-person shooting game where you will have to kill your enemies using the sniper. There are 6 different maps, over 50 missions, and 7 real-world weapons to choose from. The game has 3D graphics and offers a good experience even on low-end devices.
Size: 10.2 MB
23. Robot Wants Kitty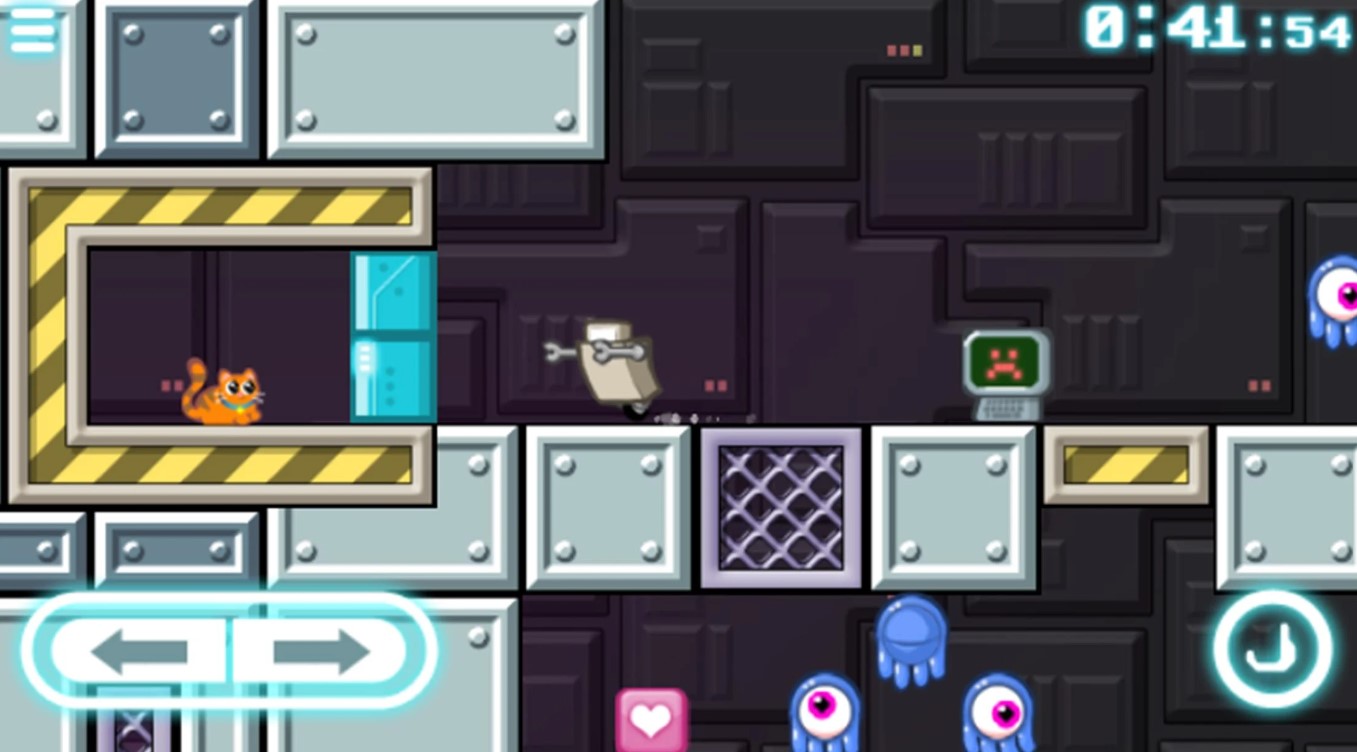 This is the best low MB game to play when you feel lonely and depressed. In this game, you play as Robot who is lonely and needs life, companionship, and something to warm his lonely steel heart. Therefore, robot collects kitty to fill his heart with joy.
24. Hoppenhelm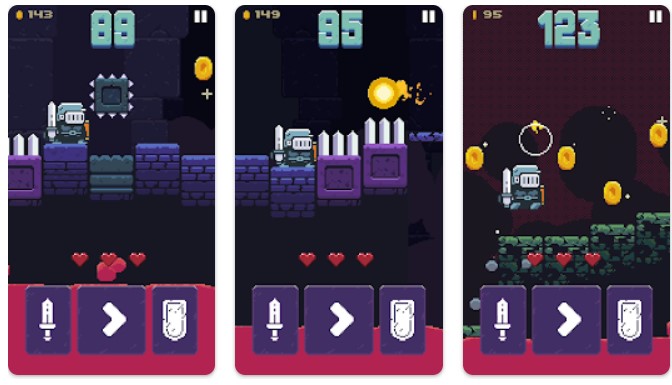 Hoppenhelm is a retro-style arcade game where Sir Hoppenhelm lost down in the dungeon of his castle Dunkelburg. He must jump, block and slash his way back to safety before the rising lava gets him. In order to unlock allies with different abilities or expand armory with new neat weapons he needs to collect coins.
25. Magium – DnD Inspired Text RPG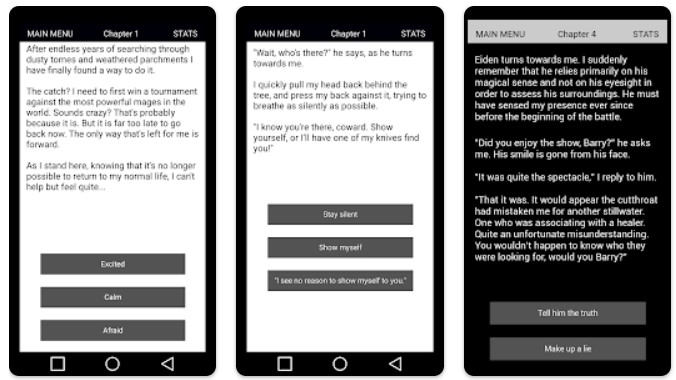 The Magium is similar to old Choose your own story books game. It is a story-based game that gives you choice how the story progresses. This is based on the decisions you make after reading each chapter in this game.
Final Words
Here is the list of small MB games that require very less space on your phone. These low MB games run fine even on low-end devices. So, you don't need to worry about storage on your phone or data for downloading. All these games run offline, so doesn't require much data to play. Check the list of these less MB games and download one for you.