11 Best Zombie Games For Android and iOS
February 23, 2022

in

Games
Killing zombies is one of the favorite tasks of several gamers. Zombie games are really popular, especially on mobile devices. If you are looking for a few good zombie games to try, this article is for you. In this article, I am picking the best Zombie games for smartphones. This list includes Zombie games for Android and iOS. In all these games, you will be in the zombie apocalypse and you will have to kill zombies and survive. Basically, these are Zombie Survival Games.
Best Zombie Survival Games
Have a look at the best Zombie Games for Android and iOS. Some of these zombie games are really addictive.
1. Dead Effect 2
Dead Effect 2 is an excellent zombie game that promises to offer a console-quality action sci-fi shooter experience. The game also has RPG elements. As the game progresses, you will get tons of upgradeable weapons and high-tech body implants. The game has good graphics, 100+ upgradable body implants, 40+ upgradable weapons, and on-screen controls. It also comes with full controller support. The game is also optimized for NVIDIA SHIELD devices. This is a free Zombie shooter game with ads and in-app purchases.
2. Dead Trigger 2
Dead Trigger 2 is a popular Zombie survival shooter game available for both Android and iOS. This is a First Person Shooter game where you have to survive in a zombie apocalypse. The game has a lot of challenges to complete, so it will take a lot of time to finish. There are over 600 gameplay war scenarios, more than 70 types of gun weapons, and over 10 regions to play. You can either use on-screen touch control or the virtual joystick.
3. Dead Target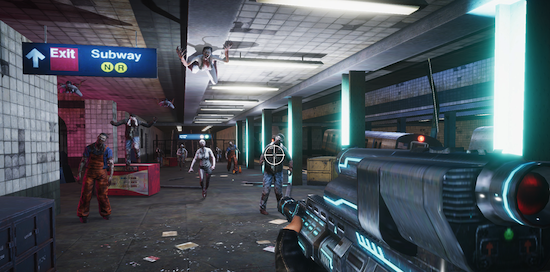 Dead Target is a popular offline zombie shooting game. The story of the game begins in 2040 when the world is facing a zombie apocalypse. You will play as a part of a special sniper team with the aim to survive and kill zombies using the gun in the game. The gamer offers a 3D shooting experience. So go, aim and shoot zombies.
4. Unkilled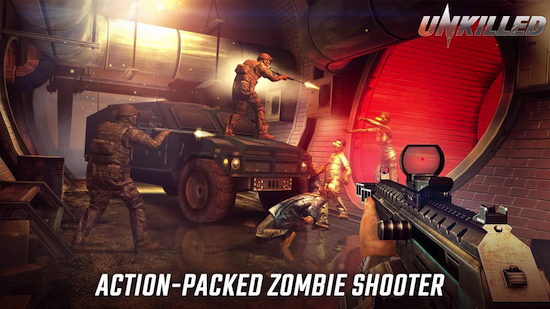 Unkilled is also a popular zombie survival game with a nice story, easy-to-use controls, and good gameplay. There are over 150 missions, over 40 weapons, and options to customize your character and guns. You can also play online PvP multiplayer game mode if you want to compete with others. You can choose one of the five characters and have New York City.
5. Into the Dead 2
Into the Dead 2 is also a popular action-packed zombie shooter game with 60 stages, and hundreds of challenges. The game has powerful weapons, firearms, explosives, and more to use for killing zombies. You can also take part in daily events and win exclusive prizes. The game can be played online, so there is no need for an active internet connection to play this zombie shooter game.
6. Zombie Frontier 3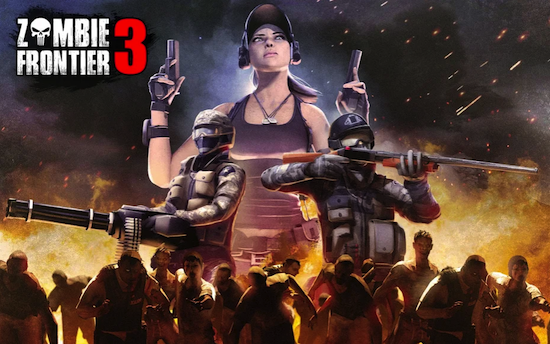 Zombie Frontier 3 is an interesting game where you will be playing as a zombie shooter and your aim is to kill walking zombies. This game brings a realistic 3D apocalypse online world where you will enjoy more than 120 action levels of killing zombies. You can choose from more than 30 powerful attack sniper guns including MP5, AK47, Desert Eagle, and more.
7. Last Day on Earth: Survival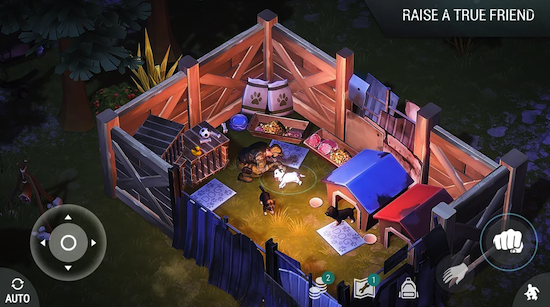 As the name suggests, this is a survival game set in 2027. The world saw an unknown infection that destroyed human range and turned them into walking zombies. There are a few survivors including you and you have to save yourself by killing zombies. You can customize your character, equip your house, loot abandoned territories, and more to survive.
8. Stupid Zombies 3
Stupid Zombies 3 is also a good game where your aim is to kill zombies. This is a 2D game with 200 Brain-Bustin' Levels. Kill zombies using huge explosions. The gameplay feels like a game the 90s, but a good one to try.
9. Zombie Gunship
This is a unique survival game where you have to survive a zombie apocalypse and kill zombies from your gunship. You will help your ground troops from your ac 130 gunships by killing walking zombies. The game is not just about killing but you will also have to plan and make a strategy. Collect gold and other rewards to build better defenses in your shelter.
10. Dawn of Zombies: Survival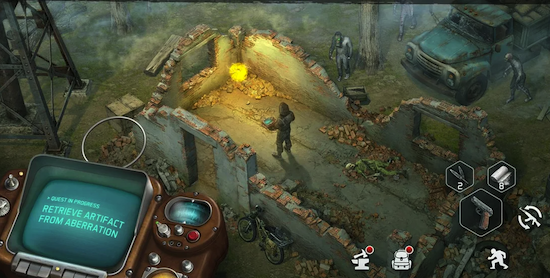 Dawn of Zombies: Survival or DoZ is a game where you have to survive in a post-apocalyptic world. The game offers realistic graphics and sound effects. You will be in dark forests full of zombies, bandits, and wild animals. Your aim is to protect allies from zombies or attack camps of fanatics. You can use over 60+ kinds of weapons. There is also an option to customize your weapons and armor.
11. Last Shelter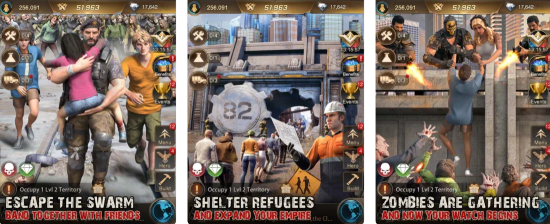 Last Shelter is also an interesting game where you will be killing walking deads. This is a massively multiplayer, real-time strategy game where you will have to kill zombies on different maps with realistic graphics. Your aim is to train your troops, build your empire, defend your base and attack your enemies.
Wrap Up
I hope you liked our list of best zombie games for Android and iOS. You can download and install any of these games. Some of these zombie games also don't require an active internet connection. Download those if you need offline zombie games. I will keep updating this list from time to time. If you know any other good zombie survival game that should be on this list, let me know using the comments section below.