UPI or Unified Payments Interface is India's revolutionary instant real-time payment system developed by the National Payments Corporation of India. After revolutionalizing digital payment in India, now UPI is targeting global markets. Several countries have shown interest in UPI. In September 2021, UPI accounted for the transactions of Rs. 6.54 lakh crore. Most people prefer UPI over debit cards or internet banking. UPI lets you send and receive payments the way we send or receive messages on a mobile phone. You just need to know the UPI address to send the payment. Payment is made instantly in real-time. NPCI launched BHIM app for UPI pavements but several other companies have also launched their UPI apps to make payments easier. In this article, I will be listing the best 5 UPI apps in India.
Also see: Best Stock market Trading Apps in India for Beginners
Best UPI Apps
1. PhonePe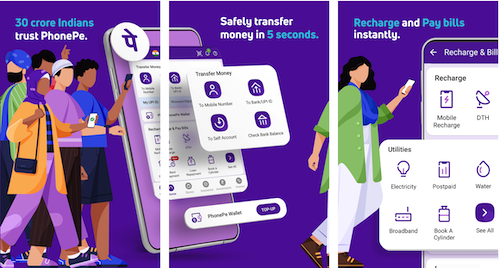 PhonePe is the best UPI app in India. The reason for listing PhonePe at the top is because payment is done through PhonePe never fails. I am saying this from my personal experience. I started doing UPI payments through UPI, then switched to Google Pay (Formerly Tez), and then switched to PhonePe. PhonePe app lets you send and receive payments through UPI. You just need to link your bank account and it instantly activates your UPI. You can also manage multiple bank accounts. The app also lets pay bills and recharge different services. You can also purchase insurance and do different kinds of investments like mutual funds, gold, and Fixed deposits.
2. Paytm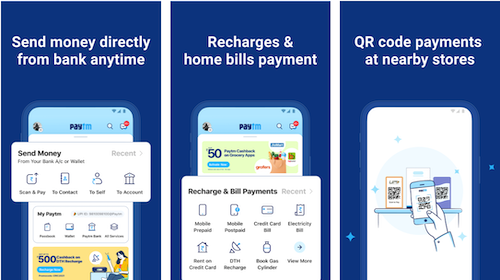 Paytm was initially launched as an online recharge portal and later upgraded as an online wallet. After the UPI revolution, the app also integrated UPI. So, you can either use Paytm wallet or pay using UPI. Initially, the app made it hard to find and use UPI because it wanted Paytm users to keep using wallets. When the company found that users have started moving to other apps just because they prefer UPI, the app made UPI payments easier. Just like PhonePe, Paytm also lets you send and receive money using UPI. It also offers recharge, fasting payment, Bill Payments, and more. You can also purchase digital gold, book hotels, book train tickets, and pay for movie tickets.
Amazon Pay
Amazon also lets users pay different utility bills and book flights. The company already had the Amazon Pay wallet where users could load money using an Amazon Gift card and cash backs. Now the company has also integrated UPI into it. So, Amazon customers can directly pay using UPI. Amazon Pay can be used while ordering on Amazon. Users can also pay other users using their UPI address. There is no separate Amazon pay app. It has been integrated seamlessly into the Amazon shopping app. You can use it
Google Pay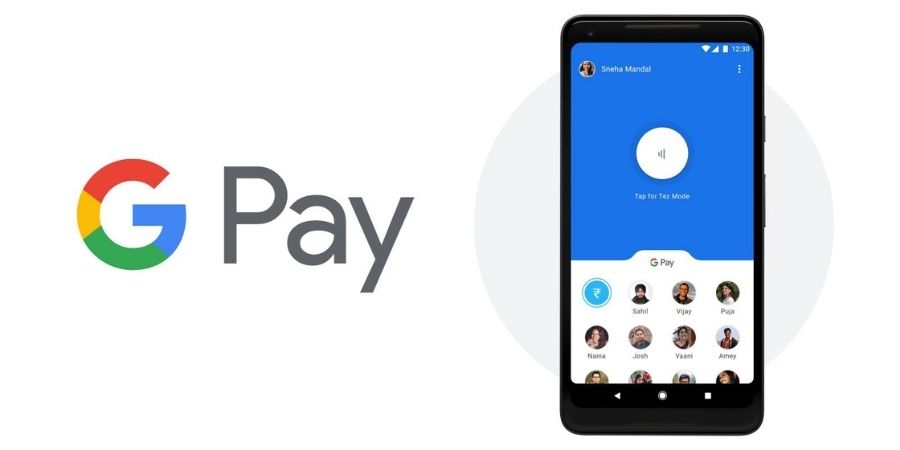 Google Pay was initially launched as a Google Tez app. Later it was renamed as Google Pay. the app initially got a good customer base by offering scratch cards and cashback. Like other UPI apps, this app also offered utility bill payments along with person-to-person payments directly from a bank account to bank account using UPI. The only issue with Google Pay is payment failure. Several users faced the same issue and they moved to other UPI apps. Along with payments, the app also lets you have a conversation with the contact. You can also make groups for conversion and shared payments.
5. BHIM
BHIM UPI is the official app from the National Payments Corporation of India (NPCI). This app lets you create UPI and then use it for making transactions. This was the initial UPI app. Later, other companies jumped into the race and launched other UPI apps. Initially, the app only offered payments to contacts. Now BHIM app also lets you pay different utility bills, insurance payments, loan payment,s and more.