10 Best Note taking Apps for Android
Before the usage of smartphones, we used to get reminded of our tasks by activating alarms. In order to have some important data with us, we used to send messages or emails to ourselves. But, the trend has got changed with the entry of smartphones. Android phones provide us to make use of applications, which helps us to take notes and keep track of our tasks or To-do lists. So we would never forget to do important tasks and taking notes. It helps us to have important information with us every time. So, here is the list of 5 best android apps for taking notes and for creating and tracking tasks.
Best Note Taking Apps for Android
1. Google Keep:
Google Keep is the product of Google and it allows taking notes and creating tasks. It creates items by adding checkboxes to every task we create. One of the most important things about Google Keep is that you can integrate it with your Gmail and Google Drive. So, you can share your notes or tasks to anyone. Color coding feature of Google Keep, allows us to recognize each task and notes based on the category. Color coding allows us to differentiate notes, tasks and also categories within them. Google lovers can install this app without a second thought.
You can track tasks by simply ticking the checkbox beside the task when you are done with that particular task. You can also save notes using voice and images. Home widgets can also help you in creating notes in Google Keep and it is available free of cost.
2. Evernote: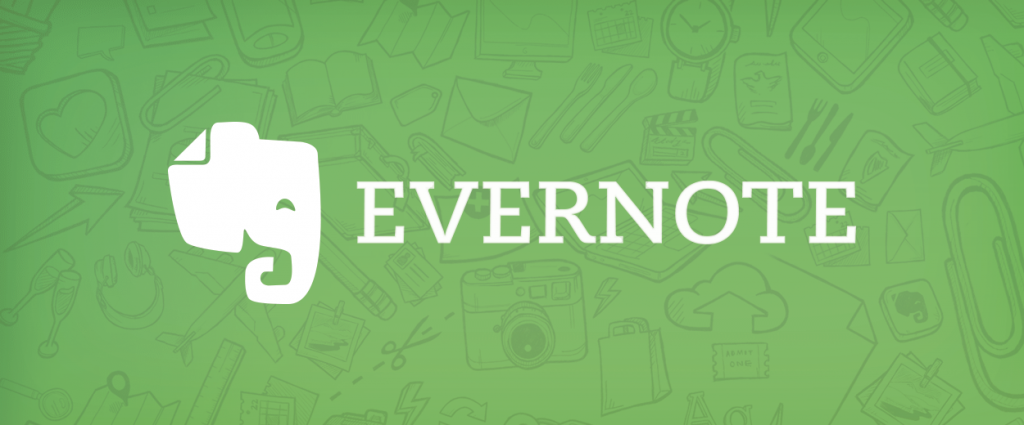 Evernote provides the service which everyone loves. It allows us to take notes normally and also through scanning. Yes, if you are a frequent traveler and want to identify the receipt or bill which you have scanned, then Evernote would be very helpful. You can create tasks and save scanned copies as well. It allows users to search for notes and also to search the content within notes. It has got good search techniques.
One of the most important features of Evernote is the cloud service. You can upload every note or task you create to the cloud and can be accessed from anywhere. It also allows you to save the location when you capture photos. With this information, it offers you the search of files based on the location. This is the feature to experiment on. It is available free of cost, but with the premium account you can lock your notes, allow multiple users to edit the note and many such benefits are provided.
Also see: MP3 Downloader apps
3. Microsoft OneNote
Microsoft OneNote went 100% free app back in 2015. Since then the app has attracted lots of users who now use this powerful note-taking app for Android. The app lets you make notes, organize your thoughts and ideas in one place. You can write notes, draw and clip things from the web. You can also scan documents and business cards using the app.
The app also syncs your notes across all the devices, so you always have access to your notes. The app is also a part of Microsoft's Office family. SO, it works well with Excel or Word.
4. ColorNote
ColorNote is one of the popular note taking apps for Android. You can use this note taking app for creating text notes, lists, and more. The app lets you change the background color of notes to keep them organized. You can easily identify important notes just by seeing the background color.
You can also add passwords to your notes if you want to keep them safe. It also lets you organize your schedule by note in the calendar. You can choose from the list or grid view. The app also supports online back up and sync.
The app also comes with a Sticky note memo widget that you can add to the home screen of your phone.
5. Omni Notes
Omni Note is also a nice free note-taking app for Android with a material design interface. It comes with a vertical card layout with easy to use interface. You have lots of features to organize your notes. You can create a note and manage them easily. Along with typing, it also offers sketch-note mode where you can write notes. It also has DashClock support and widgets. It also comes with a powerful search to search across all the notes. You can also select multiple notes to perform actions like delete add tags and more. Adding color also makes it easy to identify a note. You can also add photos, videos, geolocation and audio recording in your notes.
6. FairNote
FairNote is also one of the best note taking apps for Android. The app comes with a simple Material Design design. It claims that your notes are encrypted using AES-256. You can also set up fingerprint to encrypt and decrypt notes as needed but only if you are a paid user. You can use the app to make text and checklist notes. There is also an option to assign labels and tags to notes. You can also take the backup of notes using Google Drive, Dropbox, Yandex Disk or Device Storage.
The app lets you sort notes by date, color or name. It also brings home screen widget. You can also import and export notes as a text file. The app also brings Search and replace text option.
7. FiiNote
FiiNote is also one of the best note-taking apps similar to FiiNote. Even if the app is not much popular, it is worth trying. The app lets you take make notes including handwritten notes. You can make text, paint, voice, photo, video notes. The app also features calendar, alarm and to-do list options. It works offline but also syncs your data to the cloud and other devices you use. The app is also available for Windows, so your notes are also available on PC. FiiNote offers infinite canvas, notes templates and Revision history.
8. Simplenote
Simplenote is also a free note taking apps with similar features. It is easy to use but simple note taking app to create notes. You can make notes, lists or write down ideas on the app. The app also syncs your notes with all of your devices. It makes it easy to search for notes and organize them with tags.
9. Any.do: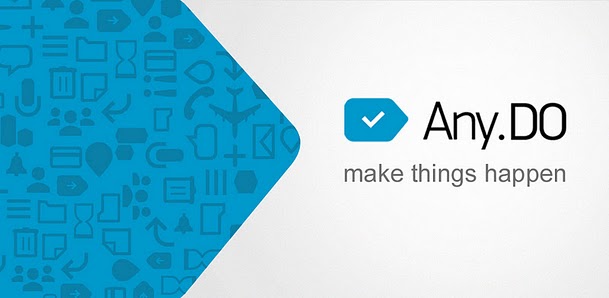 This android app with the black theme has great features. This allows us to create tasks, scheduling a meeting and reminding us to make a call. There are many such features, but the most important thing is that it allows us to change the missed call you receive as a task. Wondered? Yes, you heard it right. When you got a missed call, you can make that as a task and let you get reminded to call that number. This great feature will never make us forget to call back.
Another important feature that attracts many users is, when you start typing to create a task, it will predict the task based on your saved tasks. This reduces our effort of typing and also helps us to relate the new task to the previously saved tasks. It also ties the name specified in your tasks with your contacts and will remind you if you want to call or message to that contact.
Also see: Fake GPS Apps for Android
10. Wunderlist:
This android app is best in creating, sharing and managing lists. This is a cross-platform app and works on almost any operating system. The main feature of Wunderlist is the integration with Android lock. Even if your phone is locked, it displays the task or To-do list on the home screen. You can edit and save the list on the home screen itself. So, you would never be late for wishing a friend on a birthday or attending a party.
It is available for free of cost with some features like creating folders and reminders. But, if you are a premium member, you can attach files, images, videos and also presentations. It allows us to create subtasks for every task. You are allowed to close the main task, only after completing all subtasks under it. This makes us not to forget even a simple subtask.
Final Words
There would be many android apps for taking notes and creating tasks, but these 5 seems to be of my favorite. I personally use Google Keep and have used Ever note in the past. I also tested other note-taking apps as well before putting them on this list. If you find any more interesting apps apart from these, you are free to share them and also provide your valuable feedback.