3 Best Live Streaming Software For Gamers
Live game streaming is now also a big career. Several live game streamers are earning millions by streaming different games on game streaming platforms. They are now considered gaming influencers. Different gaming companies and PC gaming accessories makers sponsor them and their streams. For game streaming, you also need a good live game recording software that can record and send your stream to live game streaming platforms.
While selecting a good streaming software, you need to take care of several things. First of all, you need to check for the supported platform, choice of inputs, and configuration options. Make sure the game live streaming software also supports games you play. The streaming software should also not affect the gaming performance. It shouldn't put a load on your system, so it doesn't affect your game's fps.
Also read: Is Esports a Good Career Option?
Live Game Streaming Software
1. Open Broadcaster Software (OBS)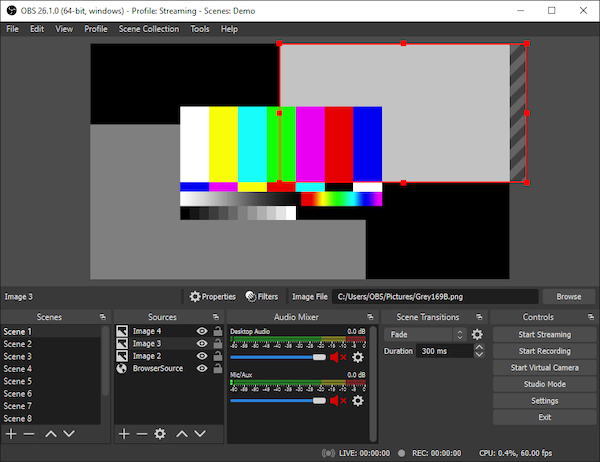 Open Broadcaster Software is popularly known as OBS. It is a free and open-source software for recording videos and live streaming. This is an advanced live game streaming software with several features. You can set up an unlimited number of scenes made up of multiple sources inciting Window Claire, images, text, webcam, capture cards, and more. It also includes an audio mixer with filters. The tool offers a wide array of configurations to tweak your broadcast or recording.
You can use OBS to live stream your games on different platforms including Twitch, YouTube, Facebook Live, and many more. The tool also lets you record your gameplay and edit it later.
Operating system: Windows, macOS, Linux
OBS minimum system requirements:
Requires a 64-bit processor and operating system
OS: Windows 8.1 (64 bit)
Processor: Intel i5 2500K, AMD Ryzen 1300X
Memory: 4 GB RAM
Graphics: GeForce GTX 900 Series, Radeon RX 400 Series, Intel HD Graphics 500
DirectX: Version 10
Storage: 500 MB available space
2. Gamecaster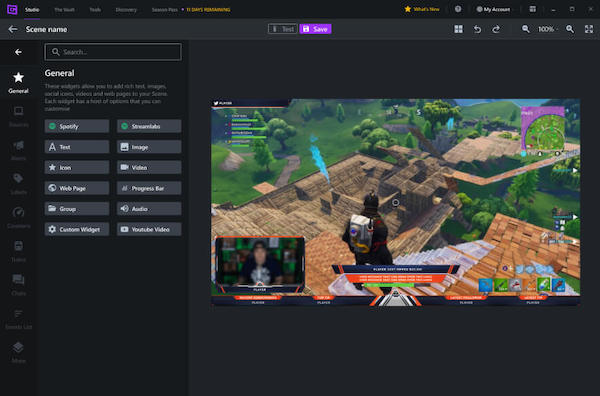 Gamecaster is also a good live game streaming software for gamers. This live game streaming software also lets you add multiple sources and have control over each scene. This software has been optimized for NVIDIA and AMD GPUs for a lag-free streaming & recording experience. It also makes it easy for gamers to manage recorded game play. There is also a built-in video editor to edit your gameplay. It also comes with an intuitive audio mixer. This software also includes an all-in-one solution to keep track of your chats. It lets you display your webcam capture on your gameplay, supports all capture cards, and more. This software supports custom plugins and integrations.
This is a paid software but comes with a demo version with limited functions.
Operating system: Windows 10
Operating system: Windows 1o

Processor:

 4th Generation Core i5 or equivalent

Graphics:

GeForce / Radeon Class

Memory:

 8GB RAM
DirectX: Version 10.1
3. Nvidia Shadowplay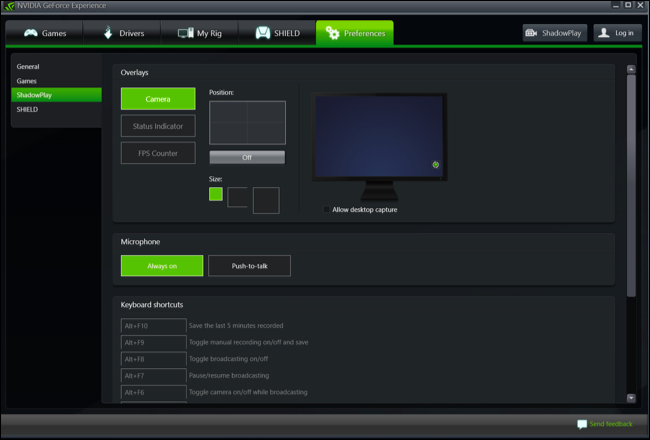 Nvidia Shadowplay is also a good live game streaming software that lets you record and capture your gaming moments. This software encodes in the GPU rather than the CPU. So, it doesn't affect the system's performance. You can share gameplay videos, screenshots, and live streams on different social media platforms. This software automatically captures key moments, clutch kills, and match-winning gaming moments. It can livestream game plays to Facebook Live, Twitch, or YouTube Live. This software supports camera and custom graphic overlays for personalized live streams.
This software is not as flexible as OBS. It doesn't support overlays or multi-source scenes but gets the job done.
Operating system: Windows
Nvidia Shadowplay system requirements
Operating system: Windows
Processor: 2nd Generation Core i5 CPU or equivalent (For HD 1080p Streaming, a 4th Gen Core i7 or equivalent CPU).
Memory: 8GB
Graphics: GeForce or Radeon Class graphics card with DirectX 10.1 or better support.
DirectX :Version 10.1
Storage: 250 MB available space
Wrap Up
I personally use OBS to record and stream games on YouTube. OBS is free and comes with advanced tools to improve your game streaming. This software is also used by most game streamers. There are also a few streaming software people use. If you know any other good streaming software that should be on this list, let me know. I will surely try the game streaming software to see where we can add it to this game streaming software.