Best Apps To Use Android Device As A Second Monitor
Dual Monitor setup always increases the productivity at the workspace. You can move your workspace across many screens. Now when we have good Android tablets and large-display phones, we can use an Android phone or tablet as a second monitor. You can extend the screen of your Windows or Mac desktop to your Android device and use it as the second monitor. To do this, we need to have some apps installed on our Android Device and the desktop version of the same app on our PC or Mac device. Then the only requirement is that the Android device and desktop need to be on the same Wi-Fi network. Some of these apps also support wired connection to offer lag free experience. We will take you through the best app to turn your Android Device into a second monitor.
Apps To Turn Your Android Device Into Second Monitor
Here are a few apps that turn your Android device into a second minor or extended monitor for your PC.
1. Spacedesk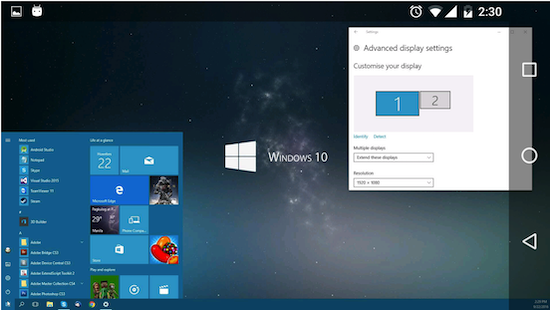 Spacedesk is really popular among people who want to use their Android device as a second monitor for Windows PC. You can connect your PC and Android via USB, Wi-Fi, or LAN. For using Spacedesk, you first need to download network display monitor software on your system. Then download Spacedesk on your Android device. When you have software on your computer and app on your Android device, launch the app on your Android device and connect to your PC. Once your phone is connected, use the secondary display option in Windows. If you use it wirelessly, there will be a noticeable amount of lag.
Download software on PC | Android app
2. Splashtop Wired XDisplay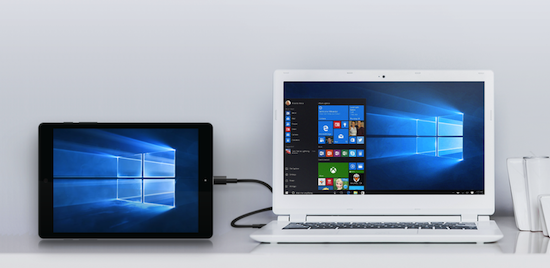 As the name suggests, Splashtop Wired XDisplay uses a wired connection to conned your Android device and PC. As the app uses a USB connection, you get better frame rate. It supports FHD resolution at 60fps. This app supports both Mac and Windows. Apps are also available for Android and iOS. Install necessary software on your computer system and app on your Android phone. Then connect your phone to your PC using a USB cable. As the app uses a wired connection, there is no lag and you get a good experience.
Download software on PC | Android app
3. Duet Display
Duet Display is a paid app and works well. It can turn your Android phone, tablet, or Chromebook into a second monitor for your Windows or Mac PC. Launch the Duet Display app on both your PC and desktop. It will automatically detect your device and establish the connection. It requires a USB connection, so you won't face lag and display quality will also be really good. It also supports touch gestures. Duet works on every major platform and claims to use the least CPU. The app also uses 256-bit encryption to keep your data safe.
Download software on PC | Android app
4. Deskreen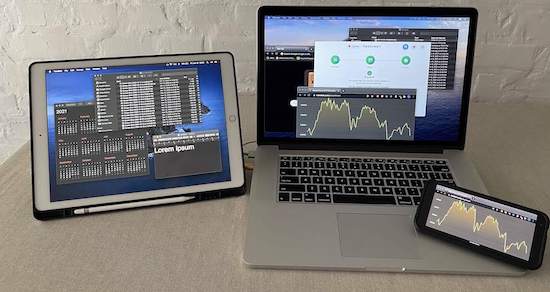 Deskreen also lets you use your Android device as a monitor. It has a unique concept and uses browse to mirror yips laptop. The app works with Wi-Fi or LAN as well. It also supports multiple screen sharing sessions to as many devices as you want. You need to first download Deskreen on your PC. Once you run the Deskreen, you see a QR code. Scan the QR code using your Android device. After the connection is established, Deskreen asks you to select what screen source you want to share. You can share a specific window or the entire screen.