9 Awesome Sensor Apps for Android to Make your Smartphone Smarter
Smartphones have come a really long way since their inception and have advanced by leaps and bounds in the past few years. The modern smartphone is now more powerful than a medium-tier computer and yet we have barely scratched the surface of its true potential. A smartphone comes with several sensors including an accelerometer, a proximity sensor, an ambient light sensor, a compass, and more. Different features of Android use different sensors. There are also several Android apps that smartly use one of these sensors to offer you a unique experience.  We take a look at a few Sensor Apps as they unlock the true potential of our tiny handheld powerhouse smartphones.
Best Sensor Apps
1. Sensors Multitool
Sensors Multitool is an interesting app that boasts to be the ultimate tool for the sensors available in your smartphone. It tells you what sensors are available in your smartphone and also captures data to show you in real-time. It is a single allocation to collect data from all sensors. The app claims to support all sensors available in Android smartphones.
The app comes with a clean and simple interface made in material design. The intuitive graphics show data in a good way.
2. Metal Detector:

Initially, we were a little skeptical regarding this app but after testing it, Boy, were we impressed! This app cleverly uses the magnetic sensor of the smartphone to detect any metal in the proximity. This app is super easy to use too, all you gotta do is Start up the app and move around; That's it! The magnetic field level went up from 49μT to 165μT when it came close to a metal keychain.
We can confidently recommend this app to any aspiring treasure hunters. Note that the Metal detector app cannot detect gold, silver, and coins made of copper. These are non-ferrous metal that has no magnetic field.
P.S: This app requires a magnetometer (magnetic sensor), check your phone specification before you try this.
3. Altimeter:

The Altimeter app uses the barometer sensor alongside GPS and lets you know your altitude and how high up you are. This app displays the classic 3-hand analog altimeter. Though we couldn't climb a mountain to test this app, it worked pretty accurately when climbing a five-story building. It uses both Barometric sensors and GPS to provide altitudes information. The app has an automatic sensor stop on exit feature. So, when you are not using the app, it won't use sensor data in the background.
4. Anti Theft Alarm:
Do you hate people snooping and spying on your phone? Here's an app that could help you. The Anti-Theft Alarm app uses the motion sensors on your smartphone and scares away the people with a blaring alarm when they move your phone.
Additionally, the app assures the phone is of no use to the thief even if he restarts the device.
Also, did we mention that your phone would vibrate and flash screen similar to the police alarm when triggered? That is sure to flinch the inquisitive spies around you.
5. Thermometer:

This app is exactly what it says, a thermometer. It uses your smartphone's dedicated ambient temperature sensor to measure the ambient temperature around you. However, if your device doesn't have a dedicated sensor, it uses the internal temperature sensor. The result was fairly accurate when we used this app on a device that has been on standby for a while.
Alongside temperature sensor, it also uses GPS and weather service for better results,
6. Sound Meter: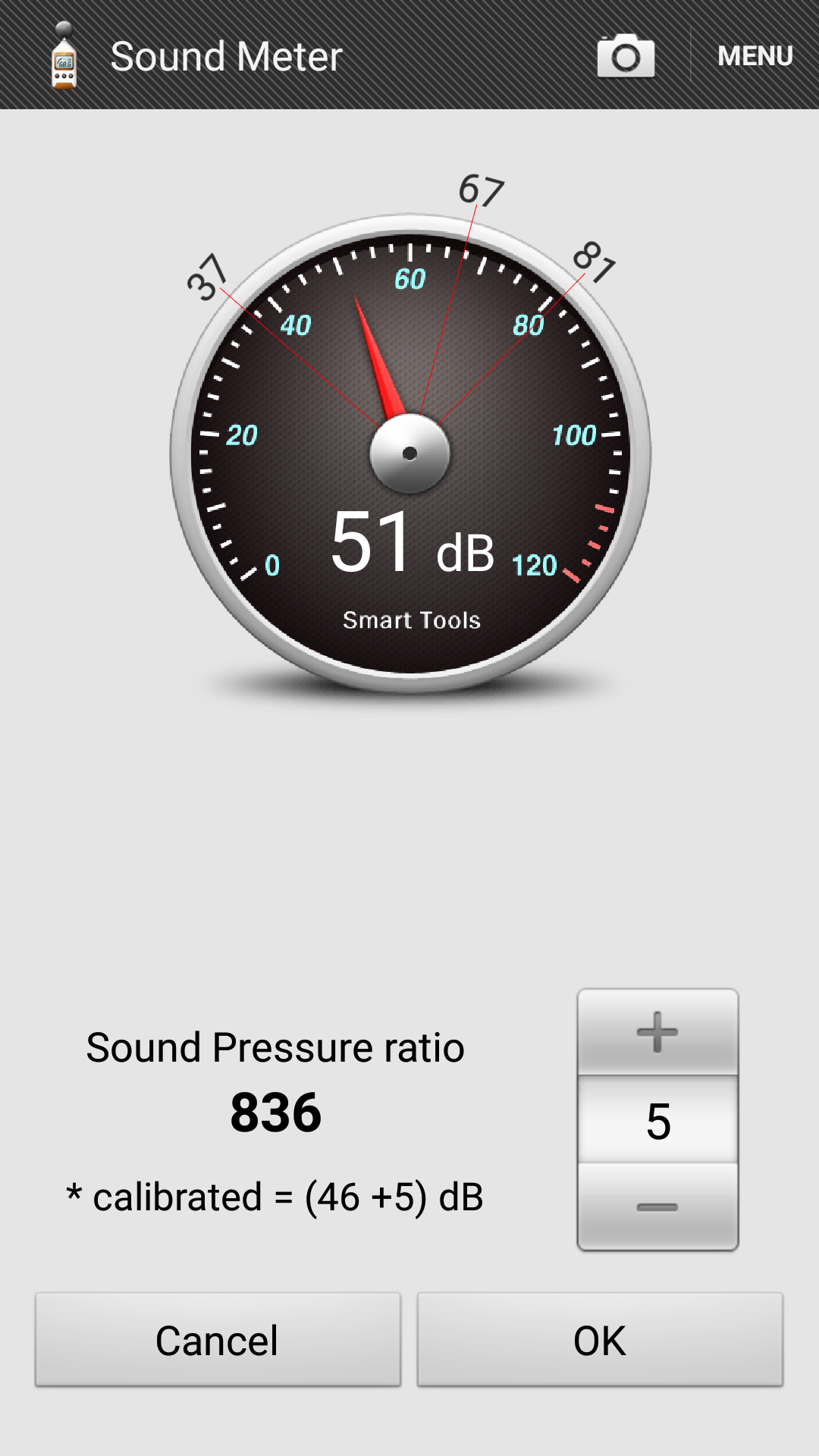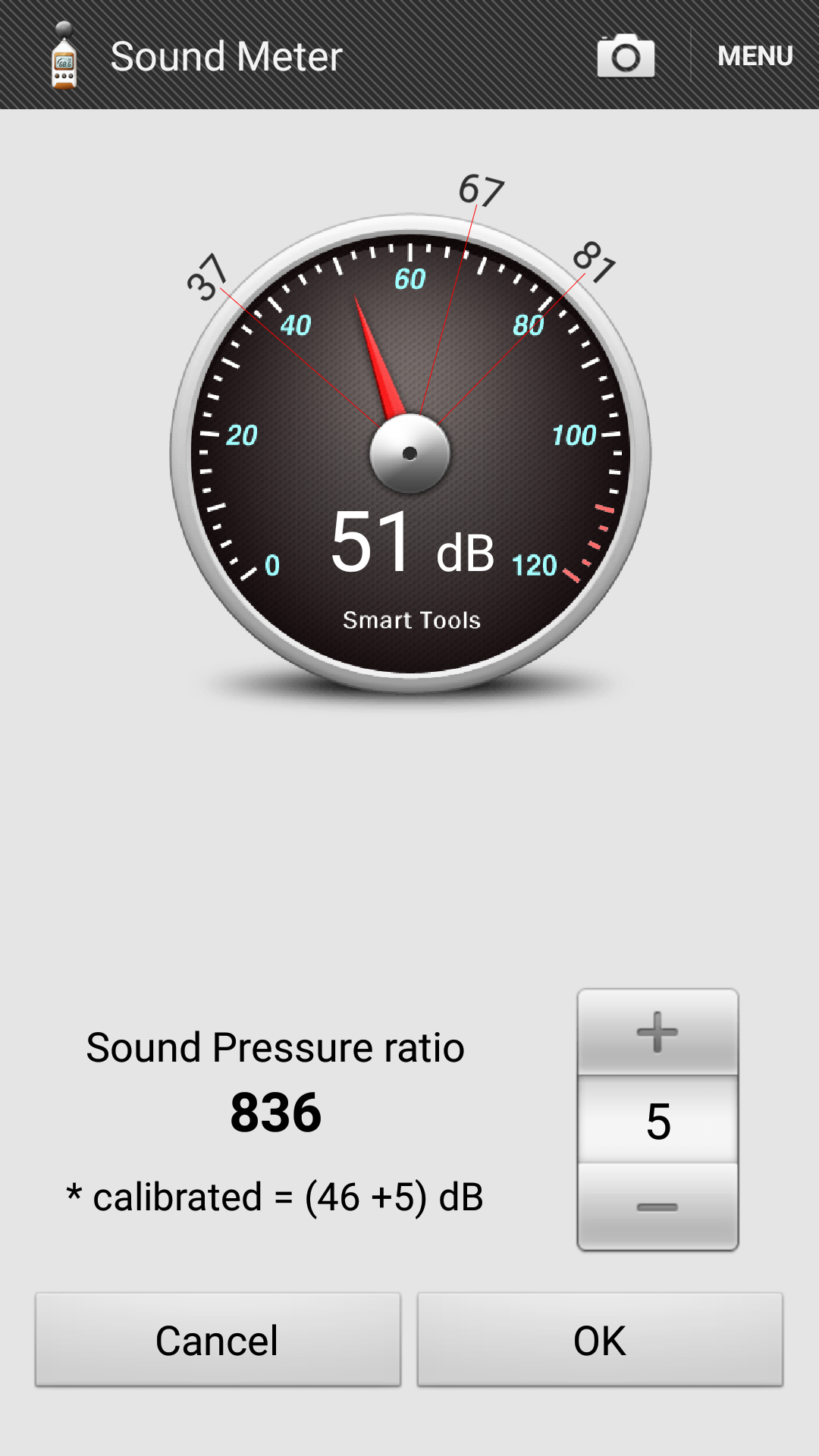 The Sound Meter app measures sound using the phone's microphone, while this was expected from this app, what surprised us was how detailed and reliable it is. However, since the maximum level of sound is limited by the manufacturers this app isn't that helpful in a heavily crowded place; but perfect to measure the sound in your environment.
7. Cardiograph
Cardiograph measures heart rate. The app uses a built-in camera on your smartphone or a dedicated heart rate sensor is present. It claims to use the same approach used by professional medical equipment to measure the heart rate. You can save the results and keep track of multiple people's heart rates by making individual profiles.
8. Max Protractor:
The Max Protractor helps you measure angles using your smartphone's Gravity Sensor, Magnetic Sensor, and camera. It measures inclines and plumbs angles pretty accurately. So if you ever feel the urge to find the angle of something, you know what app to download. The app doesn't provide good results when the battery is low. Make sure your phone is charged enough before using this app.
9. Smart Distance
Smart Distance is also an interesting app that helps you measure the distance between two objects or the length of any object. The app uses your phone's camera and gyroscope sensor to collect the data and measure the distance and height or width of an object. This app turns out to be really useful.