9 Awesome Sensor Apps to Make your Smartphone Smarter
Smartphones have come a really long way since its Inception and have advanced by leaps and bounds in the past few years. The modern smartphone is now more powerful than a medium tier computer and yet we have barely scratched the surface of its true potential. We take a look at few Sensor Apps as they unlock the true potential of our tiny handheld powerhouse smartphones.
Sensor Apps to Make your Smartphone Smarter

First up on our list is this amazing Driver Assistance App which uses the smartphone's camera and accelerometer for Lane Departure Warning System. It immediately alerts the driver when the car crosses the colored lane. Another cool feature we loved in this app is the Motion Detection, which helps prevent accidents at the pedestrian crossing.
This app also has the integrated BlackBox feature, which records the video and audio during an accident or collision. This feature can be turned via a simple touch to record constantly or can start recording automatically when sudden brakes are applied or collision takes place.
The Black Sensor Lite features Emergency Contact list, allowing the driver to make emergency calls when in crisis.

Initially, we were little skeptical regarding this app but after testing it, Boy, were we impressed! This app cleverly uses the magnetic sensors in the smartphone to detect any metal in the proximity. This app is super easy to use too, all you gotta do is Start up the app and move around; That's it! The magnetic field level went up from 49μT to 165μT when it came close to a metal keychain.
We can confidently recommend this app to any aspiring treasure hunters.
Note that Metal detector cannot detect gold, silver, and coins made of copper. These are non-ferrous metal that has no magnetic field.
P.S: This app requires magnetometer (magnetic sensor), check your phone specification before you try this.

The Altimeter app uses the barometer sensor alongside GPS and lets you know your altitude and how high up you are. This app displays the classic 3 hand analog altimeter. Though we couldn't climb a mountain to test this app, it worked pretty accurately when climbing a five-story building.

Do you hate people snooping and spying on your phone? Here's an app that could help you. The Anti-Theft Alarm app uses the motion sensors on your smartphone and scares away the people with a blaring alarm when they move your phone.
Additionally, the app assures the phone is of no use to the thief even if he restarts the device.
Also, did we mention that your phone would vibrate and flash screen similar to the police alarm when triggered? That is sure to flinch the inquisitive spies around you.

This app is exactly what it says, a thermometer. It uses your smartphone's dedicated ambient temperature sensor to measure the ambient temperature around you. However, if your device doesn't have a dedicated sensor, it uses the internal temperature sensor. The result was fairly accurate when we used this app on a device which has been on standby for a while.
Alongside temperature sensor, it also uses GPS and weather service for better results,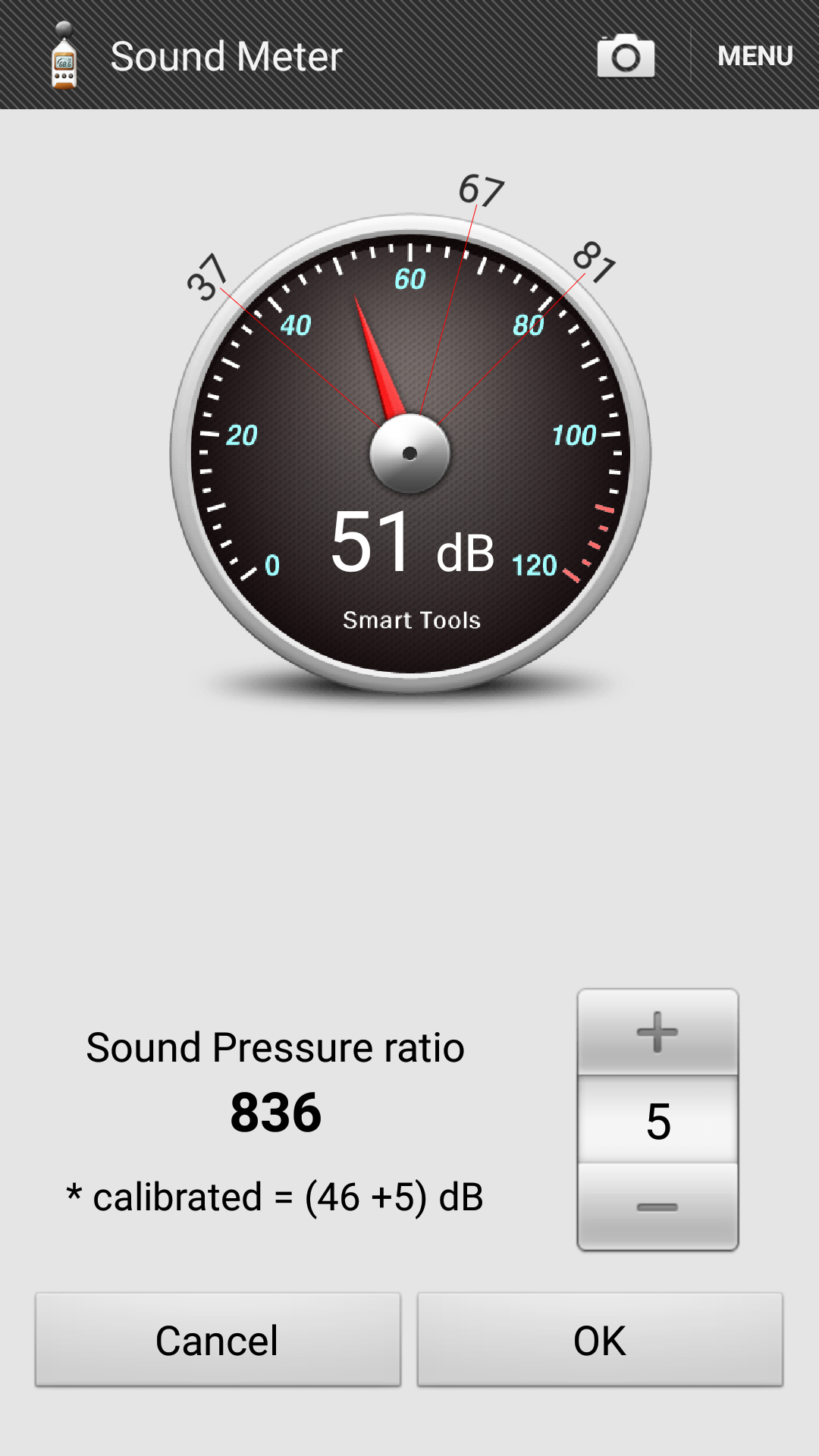 The Sound Meter app measures sound using the phone's microphone, while this was expected from this app, what surprised us was how detailed and reliable it is. However, since the maximum level of sound is limited by the manufacturers this app isn't that helpful in a heavily crowded place; but perfect to measure the sound in your environment.

The Motion Sensor is an app that alerts you with a buzzer when it detects motion on the smartphone's camera. This app provides a slider for adjusting the motion detection sensitivity.
The only downside of this app is that it only alerts you when a motion is detected, It would have been great if it could record or least take a picture when the motion is detected. But hey, at least it is perfect to take a nap at work and alert you when someone comes near.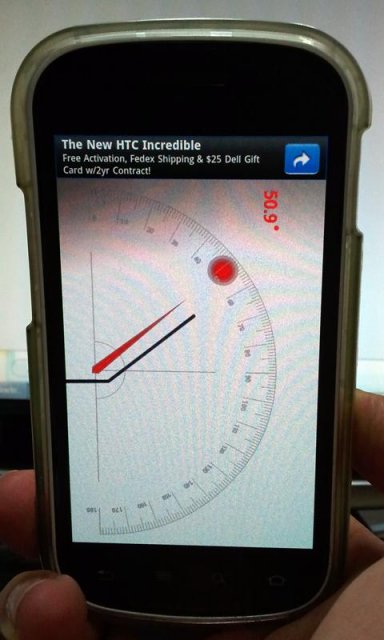 The Max Protractor helps you measure angles using your smartphone's Gravity Sensor, Magnetic Sensor, and camera. It measures inclines and plumbs angles pretty accurately. So if you ever feel the urge find the angle of something, you know what app to download.

Before we get into this app, let's get one thing out of our way, this app doesn't contain an actual knife. However, what it contains are 12 essential tools to use in our daily life. It includes Flashlight, Height Meter, Spirit level, Ruler, Magnifier, Alarm, Compass, Heart Rate, and much more. This would one app to have on your device, you never know when you'd need the help of any of the tools.