Mevofit Echo B500 Ultra Review: Smart Fitness Watch
I have already reviewed several fitness bands from Mevofit. Recently they launched a fitness watch and I got a chance to test it as well. Based on my experience with this watch, here is the review of Mevofit ECHO B500 Ultra.
Buy Here: Amazon
Deals on Latest and Best Smartphones 2019
Amazon Great Indian Festival: Celebration Special sale offers
Don't misinterpret it as a smartwatch. It is basically a fitness tracker watch. It has all the features you expect from a fitness band of this price segment but in form of a watch. It can track steps, calories, blood pressure, heart rate, and sleep.
It looks Stylish. The watch has a shockproof aluminium casing. The front side has an OLED display to show time, date, battery, calories and other data. The upper glass is scratch resistant and won't get scratches easily from nails or anything else. Just below the display, it has a touch sensitive button for checking steps, distance, calories, blood pressure, heart rate and sleep data one by one. At the right side, it has a physical button that also does the same thing and additionally can be used to turn the watch ON or OFF. You will have to press this button for 3 seconds for turning it ON or OFF. At the back side, it has heart rate sensor, blood pressure sensor and charging port.
It has skin Friendly TPU Medical Grade Strap. The strap is easy to Fix & Secure Buckle. The watch looks really good in the hand. Build Quality is fine. I did a few minor drop tests and it didn't get any issue.
The most important thing you need to note that the watch is not water resistant. So, prevent water or sweat seepage. This is the let down because it is a fitness watch and you will get sweat while performing fitness activities.
This watch can track steps, distance, calories, blood pressure, heart rate, and sleep. These data can be checked on watch. There is also a companion app for checking historical data and customize a few settings. The app shows you historical data of everything it collects including steps, distance, calories, blood pressure, heart rate, and sleep.
The blood pressure sensor is an addition that was not in any of the fitness band from the brand I reviewed in past. This can be really helpful for those who have a blood pressure problem. They can use this to keep track of their blood pressure.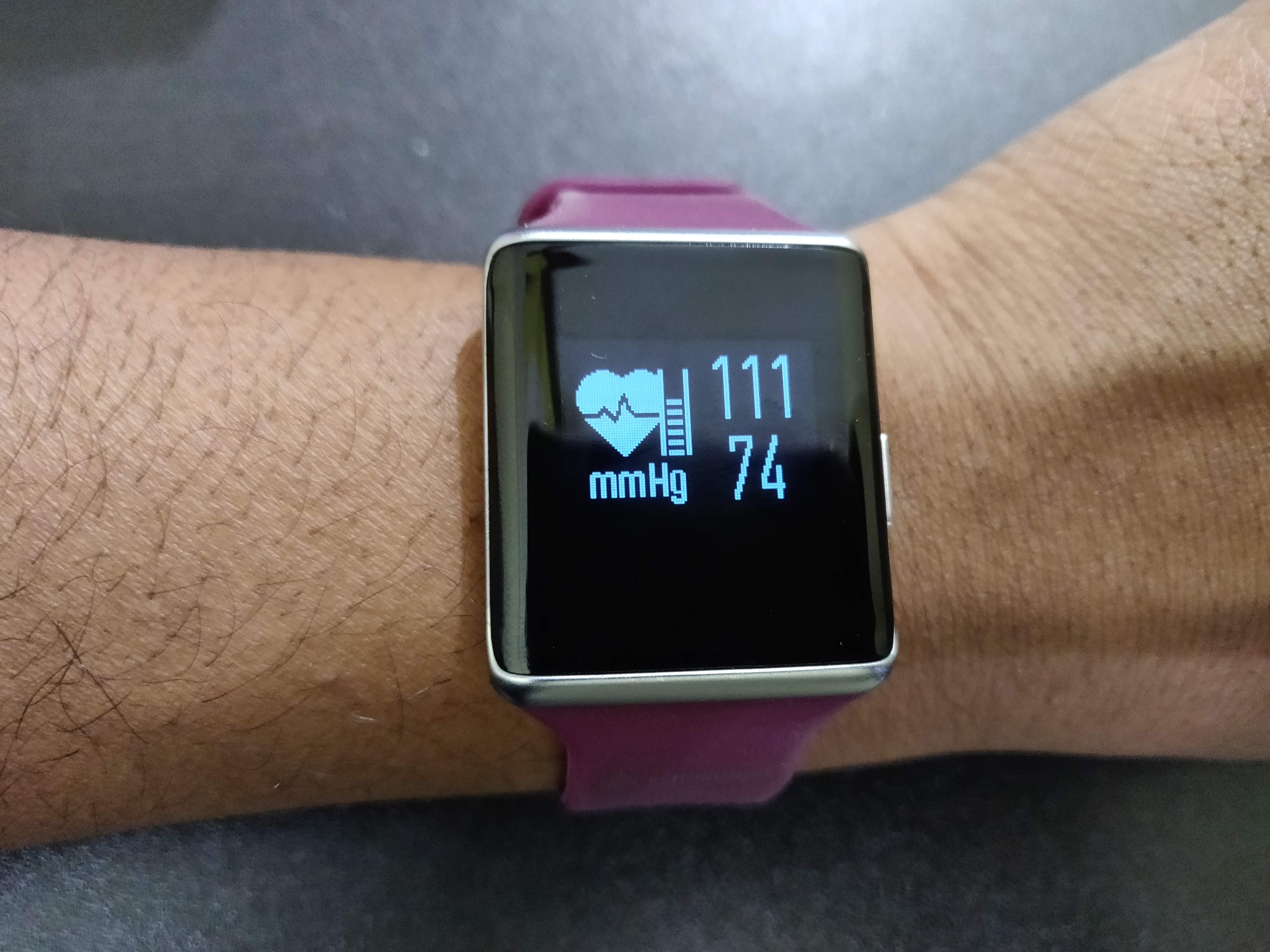 Just like Mevofit fitness bands, this watch also shows notifications. You can also control what app can send you notifications. You can set reminders for different things. It also has a sedentary alerts option that keeps you notifying about moving. It also has an anti-theft alert that notifies you when your phone goes out of range. It can also be used as a remote shutter for your smartphone camera.
Mevofit Echo B500 Ultra offers 7-10 days of battery backup depending on how much notifications you have enabled. It also takes little over an hour in fully charging. Battery back up of the watch is good.
Final Words
Considering the price, I found this a good product as it performs well and delivers what it promises. In a busy lifestyle, fitness tracker becomes a helpful device and this device tracks everything you may want. The only let down is the lack of water resistance. So, you will have to be extra careful.
Mevofit Echo B500 Ultra
"Mevofit Echo B500 Ultra is good looking smart fitness watch at low cost."
The Good
Good Design
Long battery backup
Blood pressure sensor
Breakdown
Design 70%

Performance 80%

features 70%

Battery Life` 75%

Value For Money 75%