DuckDuckGo adds AI-generated answers to its search engine
DuckDuckGo has also integrated artificial intelligence into the search engine to help users get answers to their queries quickly. The company announced a new tool called DuckAssist that automatically pulls and summarizes information from Wikipedia for certain queries.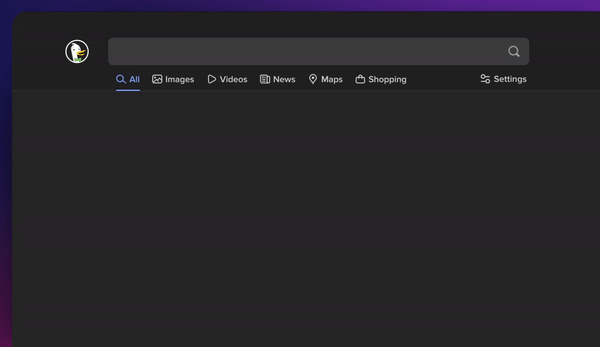 The feature is now available in beta but only through DuckDuckGo's mobile apps and browser extensions. If the trial goes well, the company will add it to the web-based search engine. This new tool is built upon language models from OpenAI and Anthropic.
When you enter a question on DuckDuckGo, it will show you a message 'I can check to see if Wikipedia has relevant info on this topic, just ask' at the top of the search results. If you hit the blue "Ask" button, it will give you an AI-generated answer using summarized information from Wikipedia. DuckAssist will appear when the search queries can have straightforward answers in Wikipedia.
If the DuckAssist has already answered the same question before, it will automatically show the response from Wikipedia for the question.
Gabriel Weinberg, the founder, and CEO of DuckDuckGo confirmed that the search engine retains the same focus on privacy as DuckDuckGo. This new feature doesn't share any personally identifiable information with OpenAI and Anthropic.
Now a lot of people will ask why the company decided to show straightforward answers from Wikipedia. The company confirmed that it has been using Wikipedia as the primary source for "knowledge graph" for many years. Wikipedia is also relatively reliable and keeps getting updates to include the latest information.