Instagram Introduces Favorites and Following news feeds
Instagram has finally brought back the chronological order with the introduction of Favorites and Following. So, you can now control how you want to see your Instagram Newsfeed. Favorites and Following are the new type of newsfeeds you can select. You can also easily switch from Favorites to Following or vice versa at any time.
The default Instagram news feed shows ranked posts in non-chronological order. It is based on different factors including your engagement, activity, and more. If you switch to the new Following feed, you will be shown posts latest posts from your friends in chronological order. Favourites feed lets you see posts from specific accounts.
For Favourites feed, you can add up to 50 accounts to the Favourites list. You can add or remove an account from Favourites list at any time. Users will not be notified when you add or remove them from your Favourites list. Your Favorites list will also be private. No one can see it.
For selecting Favorites and Following news feed, tap on the top left corner when you are on the home page.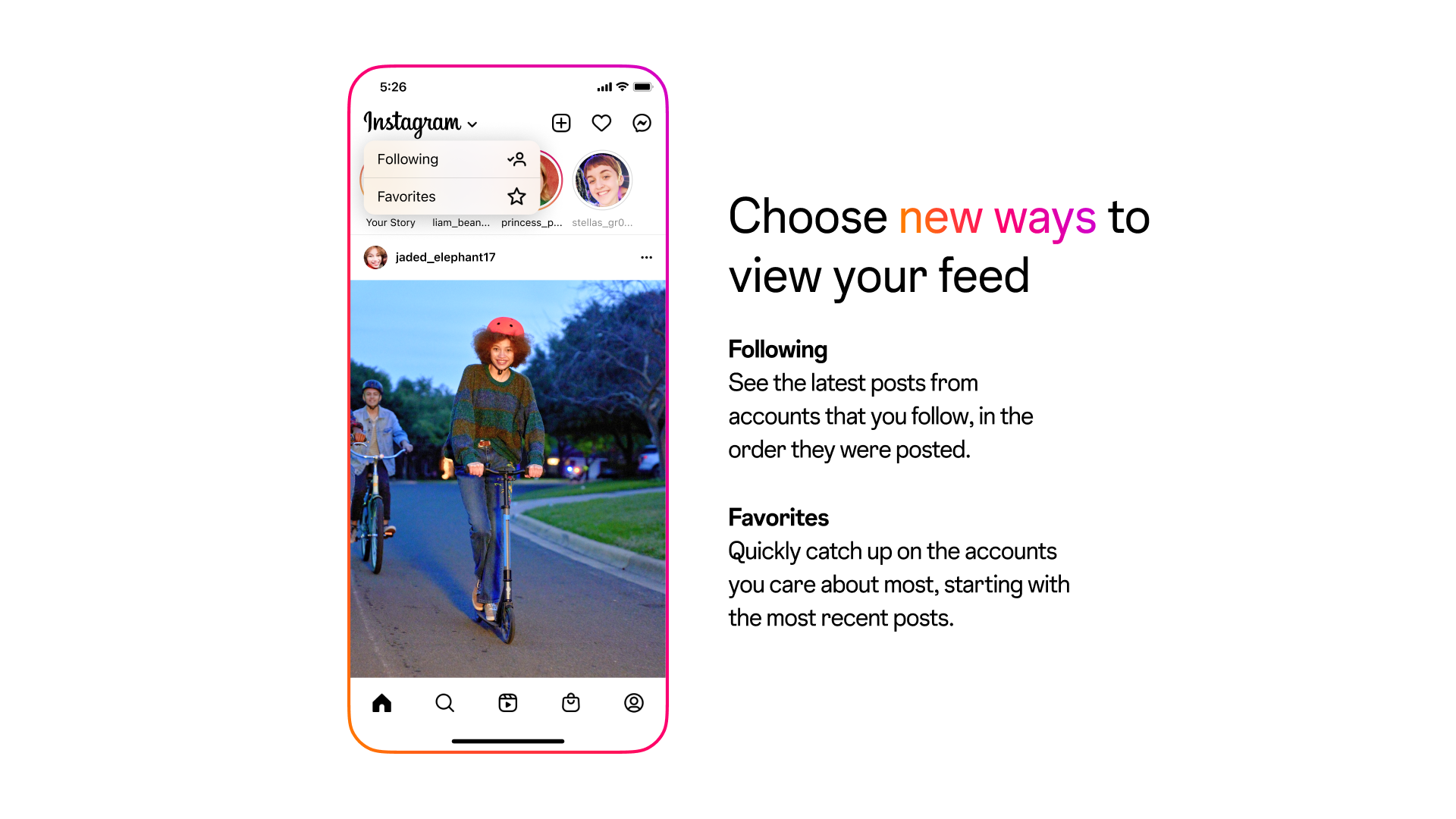 Instagram has been working on new Following and Favourites feed for a long time. This was first spotted back in September. Now the company is rolling it out globally.
Instagram was initially launched with a chronological news feed that offered posts by people who follow by posted time. In a few years when the app grew big, the company realized that it was difficult for users to see all posts from people they follow. So, they introduced an algorithmic news feed that shows posts based on your interest, your interaction, and other factors.