Razer unveils a MagSafe RGB cooling fan for iPhone
Razer has today unveiled a new MagSafe RGB cooling fan for iPhone 12 and iPhone 13 series. The company calls it Phone Cooler Chroma. The device aims to offer effective cooling to your iPhone while you are playing heavy games on it.
The product has a 7-blade fan and an aluminum heat sink. It is coupled with an electronic Peltier cooling tile and cooling plate. The deice draws heat away from your iPhone and expels it with the fan. The fan spins at up to 6400 rpm, still generates barely audible 30bdB noise. So, it won't disturb you.
It can be connected to your iPhone using Bluetooth. Then you can control the fan's properties and RGB lights.
One can also use Phone Cooler Chroma with Android. The company offers a clamp for Android but you will have to choose it at the time of checkout.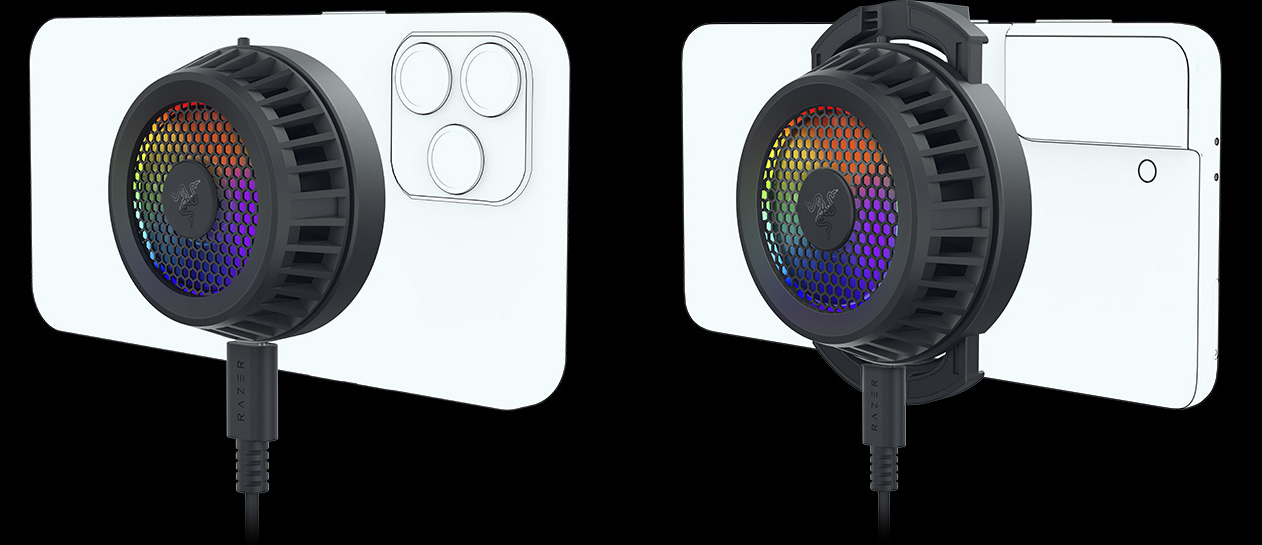 The device is priced at $59.99 and shipping is currently available for Christmas.
TECH SPECS
iPhone MagSafe compatible: iOS 12 (or later)
7-blade fan with up to 6400 rpm
Quiet 30dB noise profile
BLE connection to adjust fan properties
Power switch
USB Type-C power port
USB Type-C power cable (1.5m)
LED indicates pairing and power status