Microsoft Teams rolls out end-to-end encryption support for one-to-one calls
Microsoft has started rolling out end-to-end encryption support for one-to-one calls on Teams. This was announced earlier this year and the company has been testing it since October. The update is being rolled out starting today. IT admit have an option to enable and control the end-to-end encryption.
It is also worth noting that both parties must turn on end-to-end encryption. By default, it isn't enabled. If end-to-end encryption is enabled, there will be an indicator at the top left corner to display confirmation the call is end-to-end encrypted.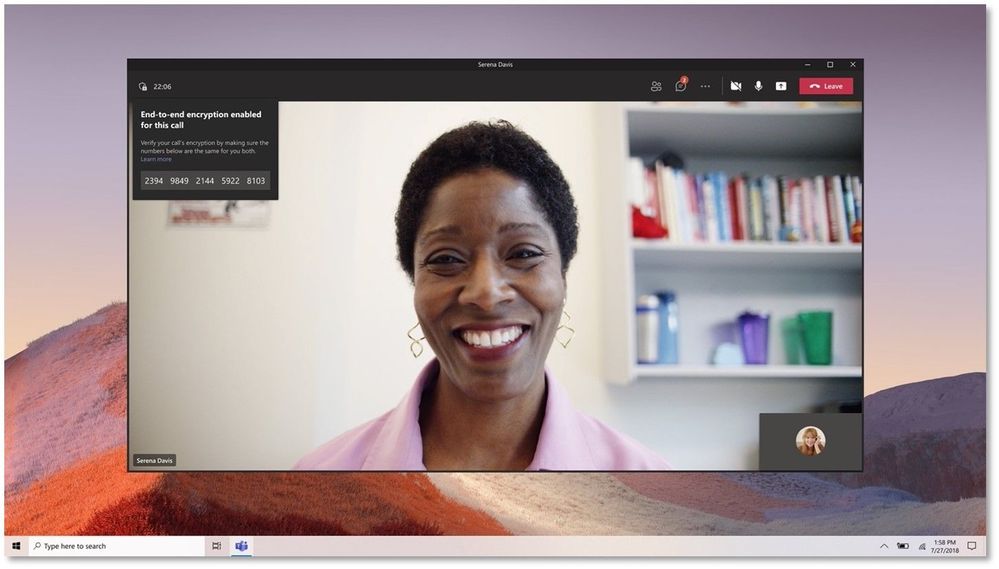 "Multiple enterprise customers in the US and Europe across industries such as aerospace, manufacturing, telecommunications, and professional services are in the process of rolling out E2EE for Teams calls," said John Gruszczyk, a technical product manager at Microsoft.
The company also confirmed that End-to-end encryption isn't available for PSTN calls.
As the company is giving an option for ending it to IT admins. You may or may not get this option depending on your company policy.
Microsoft also uses SharePoint encryption to secure at-rest files and OneNote encryption for keeping Notes in Teams. All text conversations are also encrypted.
Also see: Microsoft Teams Keyboard Shortcuts for Windows and macOS