DearMob iPhone Manager: Good alternative to iTunes to manage your iPhone
DearMob iPhone Manager: Good alternative to iTunes to manage your iPhone
Most of the iPhone users use iTunes to manage files on their iPhone and also to take the backup of their iPhone's data. This tool works good but is not so good in offering file management. That's why a few may ask for better software to try. Recently, I came across DearMob iPhone Manager that is an all-in-one iPhone manager software to manage the content of the iPhone and take a backup of your phone with more control over the data you want to keep.
DearMob iPhone Manager has its own advantages that make it worth recommending. I tested this software with the latest iPhone 11 Pro running on iOS 13.2. You need to connect your iOS device to your system using a Lightning cable to use the software.
When you open the DearMob on your laptop, it shows quick options that are Photos, Music, Videos & Movie, Backup & Restore and Files. As the name suggests, these options work accordingly.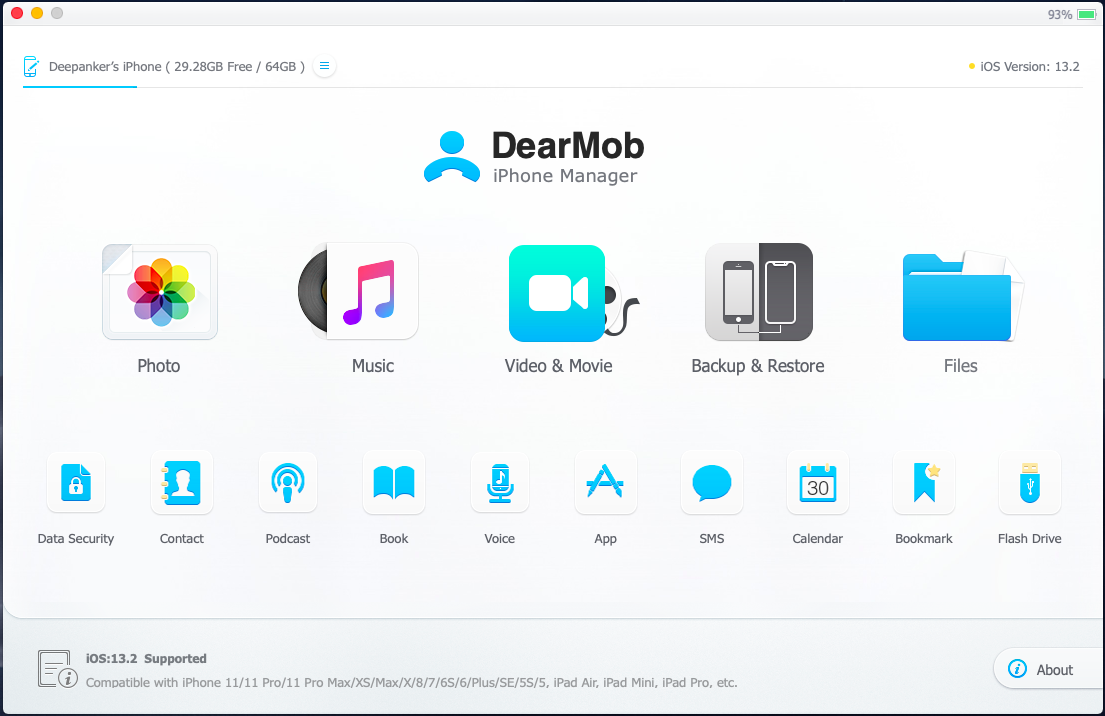 Manage iPhone data.
In the Photo section, you can see photos available on your iPhone. It shows the preview of all the photos and lets you delete or add any photo if you want. If you want to transfer photos to your system. So, you can take backup of your important photos to free some storage of your iPhone.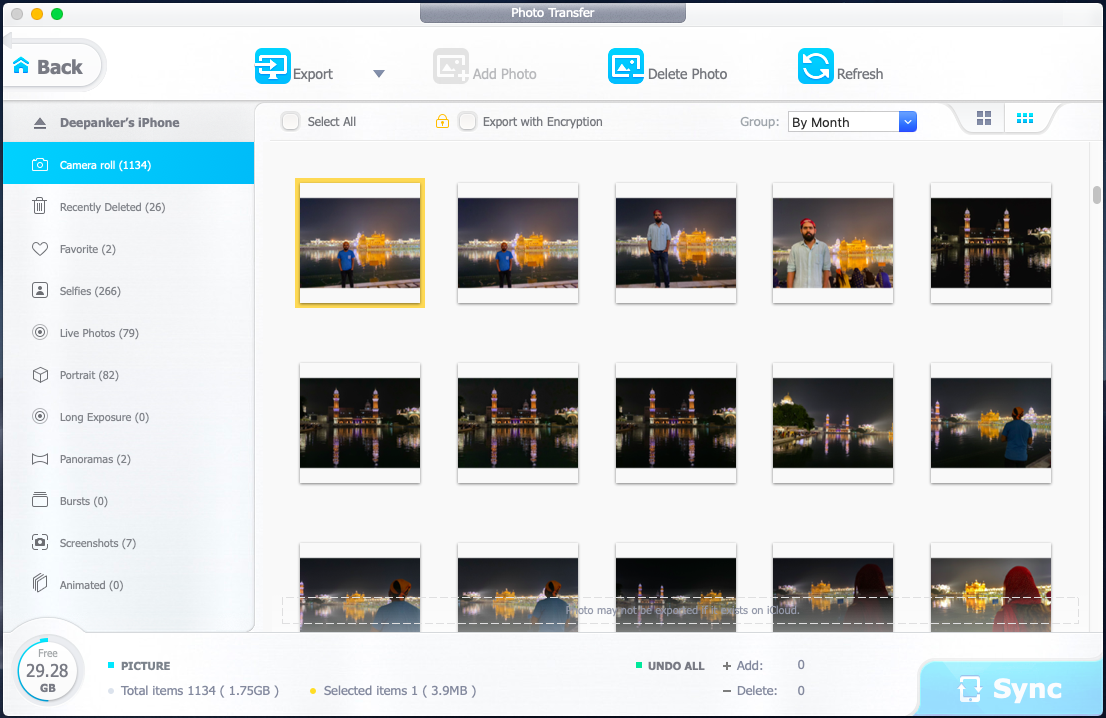 Even if you capture photos in HEIC format on your iPhone, it gives an option to export photos to JPG. So, you don't need any Thord party tool to convert HEIC images to JPG.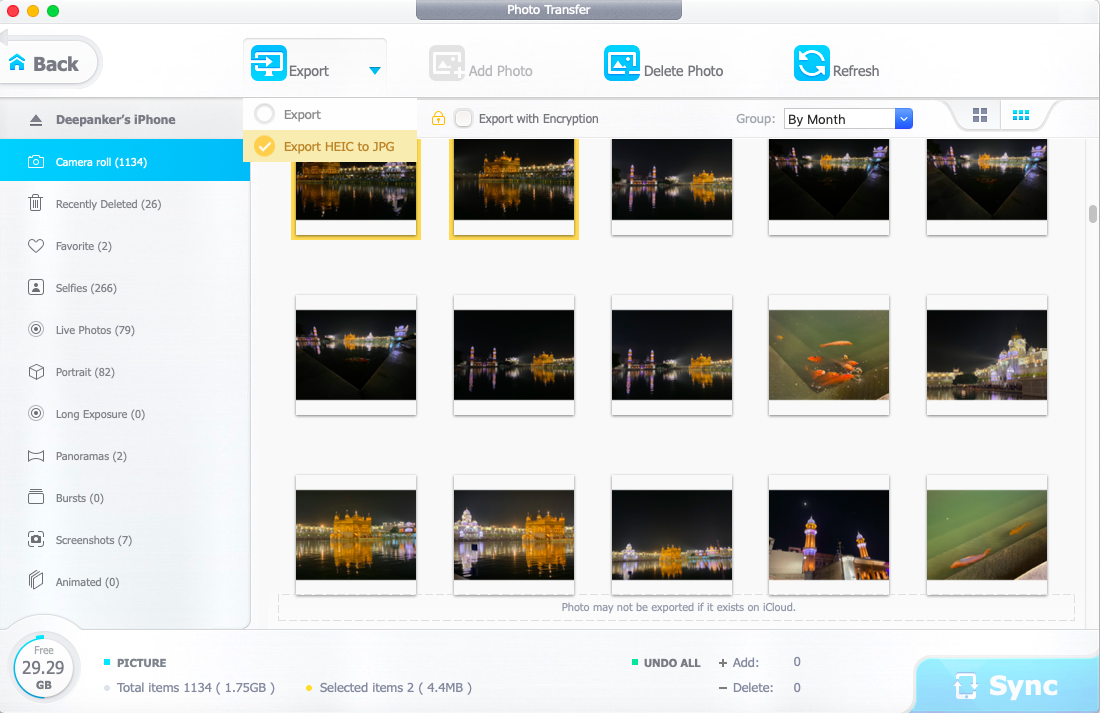 Music section lets you manage the audio files and songs on your phone. I prefer using cloud streaming services but this section is useful for those who keep songs for listing to offline. You can quickly send music files to your iPhone using this iPhone manager software. Just go to the Music section, click on Add music option and browse all the music files you want to save in your phone. Then click on the Sync button located at the bottom right corner. That's it.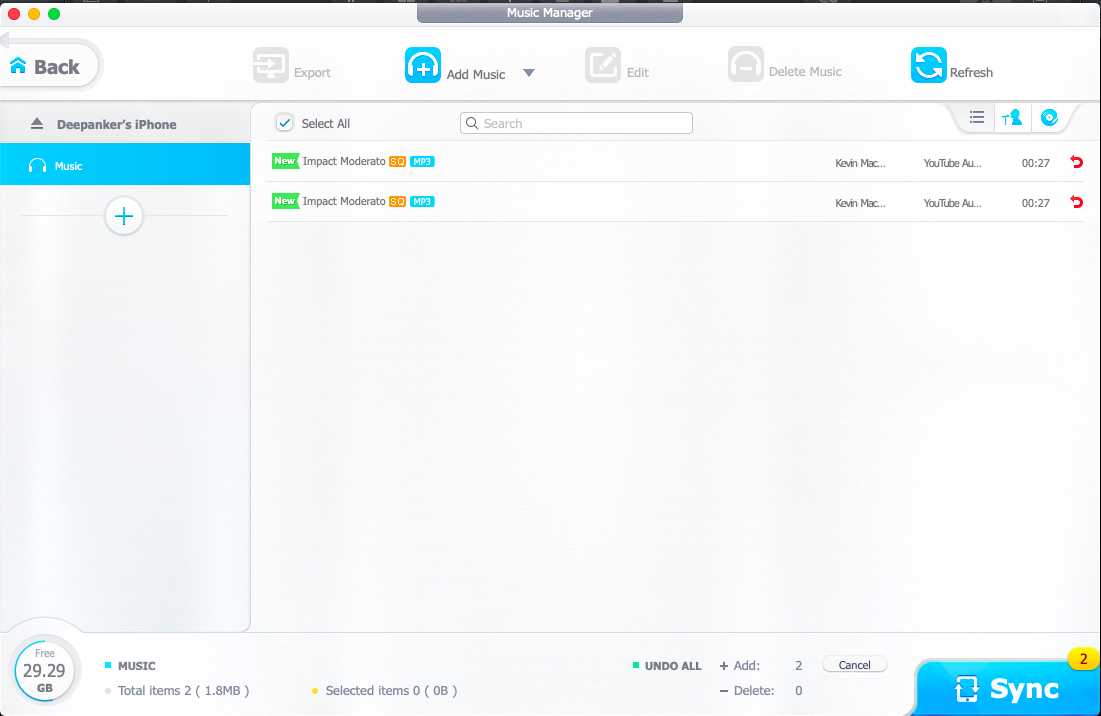 If you want to make custom ringtone for your iPhone, DearMob iPhone Manager also does this for you.
Videos & Movies section shows videos and movies on your phone that include video recording, downloaded videos, TV shows, and movies. You can export videos from iPhone to your laptop. If you want to delete any video from your iPhone, you can do it directly from this software.
Files section gives you quick access to the File section and you can access files of your iPhone and transfer iPhone files to your system.
Now you know that you can manage everything including photos, music, videos, and files of your iPhone. You can access, download on your system and remove from iPhone using this software. If your iPhone is low on storage, you can use this software to take the backup of your important files on your system or on any external storage. Then you can delete those files from your iPhone. So, this software also acts as the iPhone storage manager.
Easy Back and Restore your iOS device.
Backing up your iOS device is really easy and you just need a few clicks to quickly backup all the data of your phone. You can also encrypt the backup if you want. The time taken in the back process depends on the data on your phone. I found this very quick.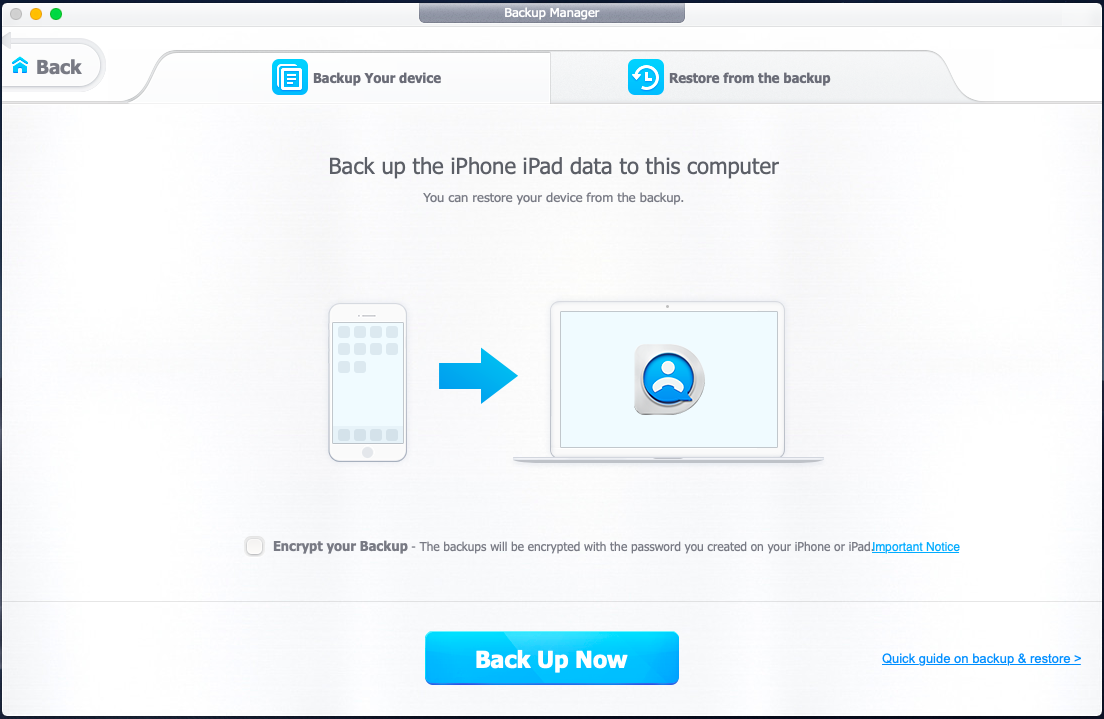 Similar easy steps are there to restore your iPhone.
This backup and restore function lets you transfer everything from iPhone to iPhone. You just need to take the backup of your old iPhone and restore it to the new one.
Final Words
If you are looking for the best iTunes alternative to manage iPhone, you can consider DearMob iPhone manager. It is easy to use, fast, safe and reliable. It also works with the latest iPhone models without any issue. It works on iOS devices, so not just iPhone, but you can also manage the iPad and iPod touch using Dearmob iPhone manager.
This forward is available for both Mac and Windows. If you were searching for a good iTunes alternative for Windows, look at DearMob iPhone Manager.