Facebook has introduced a News tab for some users in the United States
Facebook has begun testing a new News tab on its mobile app. This dedicated News section is now available to a few hundred thousand users in the United States.
This News tab will host content from big publishers including The Wall Street Journal, USA Today, and BuzzFeed. Facebook is also reportedly paying some of the participating publishers.
The News section will be curated by a team of human editors similar to what Apple does for its news app. Facebook doesn't want any controversy or fake news issue by using automatic curation. It will also give personalization options to users. So, users can hide publishers, articles, and subjects they are not interested in seeing.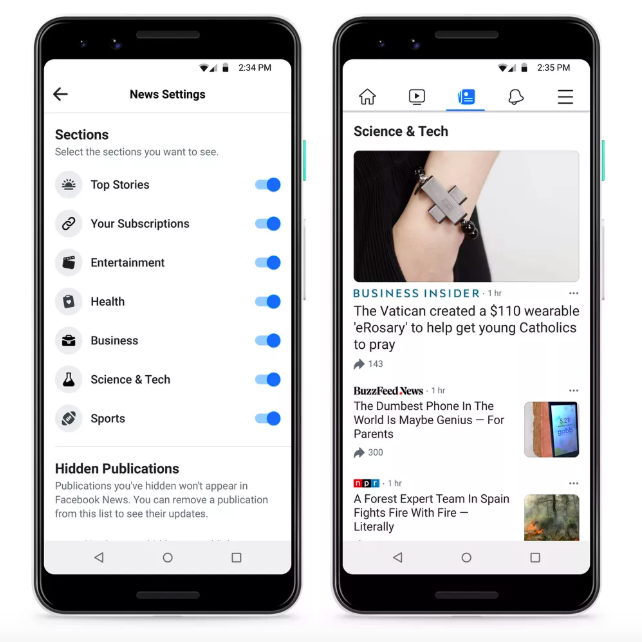 "People want and benefit from personalized experiences on Facebook, but we know there is reporting that transcends individual experience," Facebook said in a blog post. "We want to support both."
The company has not disclosed the number of publishers participating at the tie of launch. It will keep on adding new relevant news sources with the time. There will be a mix of news including local news, topical news, and news from publishers serving diverse communities.
Publishers can also register as news pages and follow the company's publisher guidelines. If they have a "sufficiently large audience and they follow community standards, they will be included.