TrueCaller is testing VoIP Calling Service in India
TrueCaller is testing voice calling service in its app. The feature is now available to a small bunch of Truecaller"s users India under beta testing.
Unlike a few media reports, this feature is being tested with all customers and is not limited to premium customers. If you are lucky enough, You can see the voice call option on TrueCaller pages of a few contacts who have received this feature.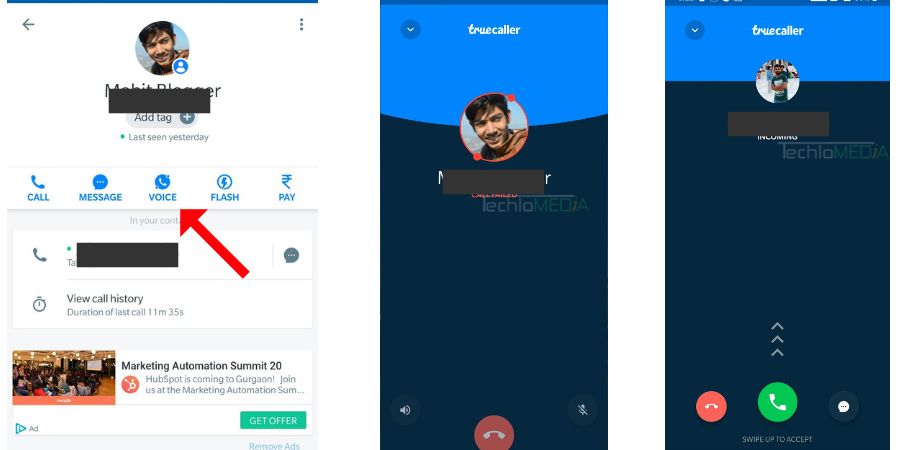 I am not a premium TrueCaller customer, but I have the feature and can make VoIP calls to a few of my contacts.
Even if you see the voice call option for a contact, that doesn't mean you can make the call. I tried with contact but it failed. I didn't see the call icon for one of my contact who successfully made a voice call to me on TrueCaller. That shows the feature is in limited testing and is not available in a proper manner.
I also experienced the voice call and call quality was good.
TrueCaller began as a caller id app but added a few more features to be more than just a caller id app. It also lets users filter Spam messages, share location, send emojis and send Money using the UPI interface. With voice calling option, users will have one more reason to keep using TrueCaller.
What do you think about the voice calling feature of TrueCaller? Will you try it when you already have voice calling available on WhatsApp? Let us know your views in the comments below.