Nirvana Being Launches Two Premium Air Purifiers in India
Nirvana Being has launched two Air Purifiers in its premium AIRGLE series. These new Air Purifiers are Airgle AG600 PurePal and Airgle AG900 PurePal. The company has priced these products at Rs. Rs. 94,990.00 and Rs. 134,990, respectively.
Both products are now available from company's retail site nirvanabeing.com. The company also called these products as the "Rolls Royce" of Air Purifiers. It might be because of the premium price.
The company claims that Airgle Air Purifiers are hyper-efficient
devices that can efficiently eliminate the harmful airborne pollutants. These products use cHEPA filtration and claim the efficiency of over 99.991%. The cHEPA can capture small particles such as tobacco smoke, dust mites, pollen, dander, smog, mold, and other airborne pollutants. The cHEPA claims to deliver up to 60% cleaner air than typical HEPA technology. There is also a carbon filter that can capture chemicals, tobacco smoke, odors, and volatile organic compounds.
The AG900 also has a Titanium Pro module. It is a patented technology that removes VOCs, neutralizes odors, and kills bacteria and viruses.
AG600 has a 35 sq. ft. cHEPA filter and is for small to medium-size rooms. It can clean room of up to 296 square feet room size. The AG900 features a 40 sq. ft. cHEPA filter, and is for the larger area of up to 617 square feet.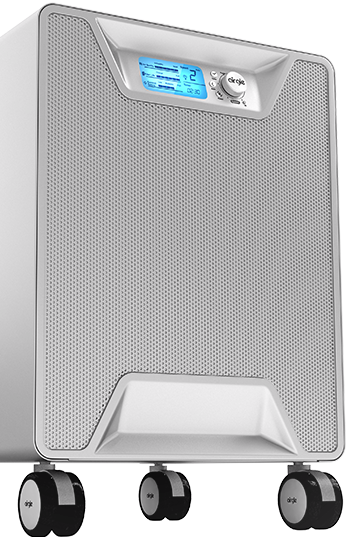 Both models come with Aluminum housing and Handy remote control. Filters are easy to replace. There is also Programmable LCD control panel, speed control, auto and might modes, system settings, air quality monitoring and Filter life monitors. Filters are easy to replace.
Even if these products are for normal consumers, I am not sure if anyone will take interest in spending the huge amount of Air Purifiers. What do you guys think about these products? Let us know your views in the comments.