Today, Prime Minister Narendra Modi launched BHIM-Aadhaar platform for citizens to make payment easier. It is a biometric-based payment system makes that uses the fingerprint to pay.
The government has launched Aadhaar Payments platform on the occasion of 126th birth anniversary of Bhim Rao Ambedkar, the architect of Indian constitution.
Save Up to Rs. 20000 off on DSLRs
Big discounts on Canon, Nikon, Sony DSLRs
Aadhaar Pay will work through BHIM app. Merchants can install the BHIM app and attach a biometric scanner with the phone to start accepting payments. Payment can be made just by entering Aadhaar number and authenticating the payment through the fingerprint.
27 major banks and over 3 lakh merchants are already on board to support payments and use Aadhaar pay. The government will also not levy any charge on merchants or customers for using Aadhaar Pay.
The whole setup for merchants looks like this.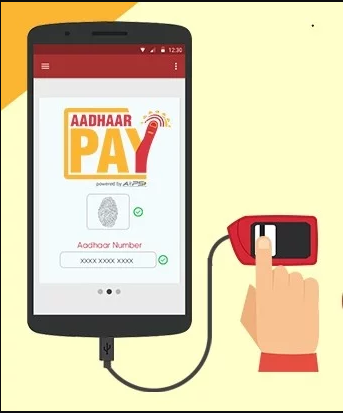 As you know, the service works on Aadhaar number, you have to link the Aadhaar number to your bank account. The government has already made it mandatory to link Aadhar number and bank account.
This will make it easier to pay. Even illiterate people or people without mobile phones or online wallets can use this service. Customers do not need a mobile phone, credit card or Internet connectivity.
The government also announced cash back and referral bonus schemes for BHIM app. It aims to encourage more people to use the service. The government has reportedly invested ₹495 crores in this scheme to provide referral bonus.
Under the referral bonus scheme, both existing and new users will get the cash bonus for referring the BHIM app to others. This cash bonus will be credited directly to their accounts. The cashback scheme is for merchants. They will get cash back on every transaction they carry out using the app.
When Asked about security, Niti Ayog confirmed that Aadhaar Pay is secure. It mainly uses two platforms: Aadhaar Payment Bridge (APB) and Aadhaar Enabled Payment System (AEPS). APB acts as repository between the banks and the customers for transactions while AEPS is used for authenticating the online process.
---
Advertisement
---