6 Successful Women Role Models in Technology From India
India is full of talent and talented people are there in all the field whether it is Banking & Finance or Books, Art and Media or Information Technology. Not only men but women are also doing fantastic not only in art and job but also in the corporate world. Time is changing and women are rising. 
If we compare with other western countries, India is still far behind when we count the number of successful women, especially in the field of Technology. But we still have few successful women role models who are inspiring millions of Indian women to achieve their dreams. Here, we have compiled the list of most Successful Women Role Models in Technology From India.
6 Successful Women Role Models in Technology From India
1. Vanitha Narayanan, Chairman, IBM India Private Limited:
Vanitha Narayanan is now the Chairman of IBM India Private Limited from January 2017. Before taking the position as chairman, she served IBM India as Managing Director of from 3rd of January, 2013 to 4th of January, 2017. She plays an important role in empowering potentials across IBM's global missions in India, research and innovation labs. She was also the first Indian woman chairperson of AMCHAM India (2015-2016).
She has done her Masters in Business Administration (Marketing) from the University of Madras. She gained Masters degree in Business Administration (Information Systems) from University of Houston – Magna Cum Laude.
2. Neelam Dhawan, MD, HP India:
Neelam Dhawan is one of the best-known names in the field of technology. She is the Managing Director of Hewlett-Packard India since July 1, 2008, and her work includes software engineering, research, and IT services. Her major responsibilities including revenues, profitability and ensuring the greatest leverage from HP's Services, Personal Systems and Imaging and Printing businesses.
IT sector was not Dhawan's first choice because she was an economics graduate from St Stephen's College, Delhi. She completed her MBA degree from Faculty of Management Studies in Delhi University.
3. Kirthiga Reddy – Facebook India MD
Kirthiga Reddy is a very famous name in the Social Media industry. She is Managing Director (CEO) at Facebook India. She has recently announced that she is moving to America to take on a global role at Facebook Headquarters in Menlo Park, California and stepping down from her position of CEO Facebook India.
She completed her Bachelor's degree in Computer Science and Engineering from Babasaheb Bhimrao Ambedkar University. After that, she did her Master's in business administration from Stanford University and an M.S. in computer engineering from Syracuse University.
4. Kumud Srinivasan, VP, Director of Non-volatile Memory Fab Manufacturing & Automation Systems:
Kumud Srinivasan is Vice President and Director of Non-volatile Memory Fab Manufacturing & Automation Systems. Before this position, she also served Intel Corporation as President. She is responsible for the manufacturing and IT systems of Intel's non-volatile memory factories as a VP.
She completed her bachelor's from Calcutta University. After that, she attended the University of California, Berkeley for higher education.
5. Divya Jain, Data Analysis Engineer at Box: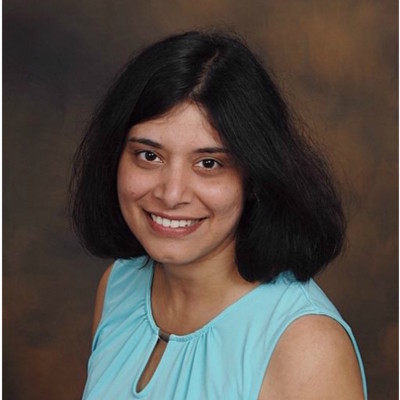 Divya Jain is the Data Analysis Engineer at Box Data. She is an entrepreneur and has been called a "data doyenne" by Fortune. She was also the co-founder of dLoop.
Divya has completed her bachelor's in electrical engineering from Aligarh University and then her master's from San Jose State University in computer engineering.
6. Aruna Jayanthi, CEO, Business Services at Capgemini India:
Aruna Jayanthi is the Chief Executive Officer of Business Services at Capgemini India. Before taking this position, she also served Capgemini India as CEO from January 2011 to Jan 2016. Aruna is responsible for all operations in Capgemini business units like Consulting, Technology, and Outsourcing services in India. She has been selected as an Executive Council member of NASSCOM.
She received her Master's in Management Studies in Finance from Narsee Monjee Institute of Management Studies, Mumbai.
These are the few most powerful Women in Technology field. They are not building their ow career but also encouraging and inspiring thousands of girls and teaching us that girls can do anything if they decide to do.
We at Techlomedia, Salute these powerful women and hope to see few more in coming years.