Delhi High Court Orders to Block Google Docs, goo.gl and 470 Other Websites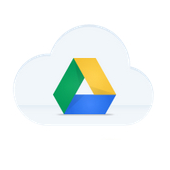 If you are regular user of Google Drive, we have a bad new for you. Delhi High court has ordered to block Google Docs and many other websites including Google's URL shortening service Goo.gl. Sony Owned Multi Screen Media filed a complaint against several websites which were illegally hosting or streaming FIFA word cup matches. As a result of this, Delhi High Court judge Justice V. Kameswar Rao ordered ISPs to block 472 websites in India.
The list includes Google Docs, Goo.gl, thepiratebay, many other torrent search engines and file hosting websites. See the list of all websites in the detailed court order.
Best deals on Laptops
Laptop offers for college students
BSNL has already blocked all these websites and other ISPs will soon follow the court order. So, get ready if Google Docs is unavailable for you.
We will suggest you to download any important file from Google Docs if you use it frequently. Google Docs is a very important part of many small business and startup. This will affect the work.
Surprising thing is that list contains Google Docs not Google Drive. Few months ago, Google merged Docs in Google Drive and re-branded the service. However, you can change the DNS settings to use OpenDNS or Google's public DNS to access these blocked websites.
Google will surely take appropriate action to resume its Google Docs service. We are waiting for any official statement from Google on this court order. We will update the post if we get any official statement from Google.