Amazon Promises One Day Guaranteed Shipping in India
Amazon India has promised one-day Shipping of orders in India. As of now, this is only available in selected cities in India. Users will also have to pay Rs. 99 extra to get their item shipped within a day.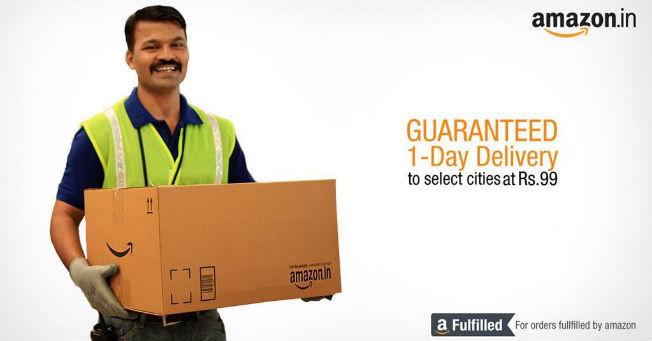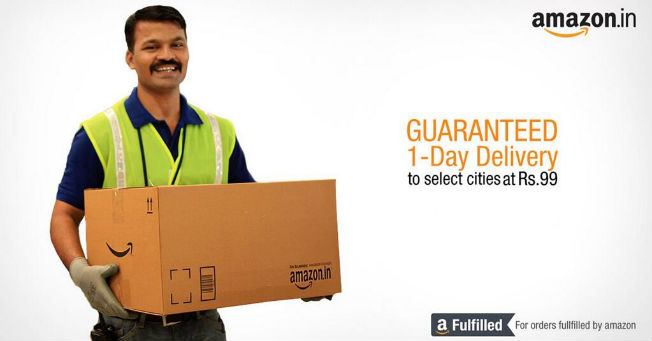 While checking out an item via Amazon.in, users will get a new option of one-day delivery. As the option is available for selected cities, it will appear on the basis of PIN code. One day delivery option is only applicable for orders that are fulfilled by Amazon. There is also a time frames for ordering under 1-day delivery. The cut-off time to place orders under this offer is currently 3.00 pm.
Amazon has also introduced a new two-day delivery option for Rs 79. But you can get this delivery option only for Rs 49 under a limited period offer.
Customers can shop over 11 million products across 15 categories on Amazon.in. India is Amazon's third emerging market investment after Brazil and China. Amazon also believes that it will take time to pay off.
Amazon came in Indian market with the launch of Junglee.com which is now most popular price comparison website in India. In June this year, it officially came in India with Amazon.in. Amazon.in is gaining popularity in India with its exciting offers. It is also offering high affiliate commissions.