5 Most Popular Shopping Websites in India
Online shopping is now a reliable and fastest way of shopping. In India, it is growing fast because of busy life style. Indian people are now shop various things online. And retailers also offer various kind of schemes to save money and time both. Few retailers now offer shipping within one day and you can return product in case of any problem. You only need to go online, select your desired product and order it. If you are afraid in paying online, you can shop via cash on delivery. So pay when you receive product. In this post, we are listing 5 most popular online shopping websites in India. If you are going to buy any thing, you can trust on these online retailers for your online shopping
Also read: How Online Shopping is making Shopping Better
5 Most Popular Shopping Websites in India
Myntra.com

Myntra.com is the most popular online shopping websites in India. It has approx 17% market share in India. Myntra.com was established by three IIT alumni back in 2007. Myntra gives good shopping experience with fastest delivery. Few days back, it has also started 1 hour shipping scheme for selected regions in Delhi and Bangalore. Myntra.com offers products from more than 6000 brands.
Flipkart.com
It is another popular Indian online retailer in India. It was founded by Sachin Bansal and Binny Bansal in 2007. Started as an online book store, now Flipkart offers various products from more than 500 brands. To attract customers, company also offers discounts and other schemes. If we compare it with Myntra.com, Flipkart is not far behind. It also has approx 16.4% marketshare.
Jabong.com

Janong.com comes very late in shopping market but has a god position in India. It is one of the fastest growing online shopping websites in India. It started operation back in January 2012. Jabong offers inhouse shipment and controlled marketplace. In this way, it offers products from most of the brands you may think. It offers apparel, footwear, accessories, beauty products, fragrances, home accessories and other fashion and lifestyle products.
Also Read: 10 Best Price Comparison Websites in India
Amazon.in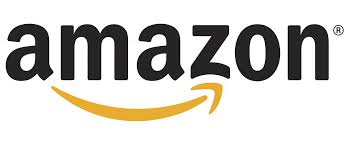 Amazon.in is the Indian version of popular Amazon.com online retailer. It started operation in India back in June this year. But received a huge response from Indian customers. It is also increasing its portfolio slowly with new categories added every month. It is also offering huge discounts and affiliate commission to grab new customers.
Snapdeal.com
It is another popular Indian online retailer on which you can trust. It also offers quality service and fast shipment. It was founded in February 2010 by Rohit Bansal, alumnus of IIT Delhi. Earlier, it started as a daily deal platform but later expanded its work as online retailer.
These are the most popular online shopping websites in India. There are many other retailers in India offering good services.