10 Best Price Comparison Websites in India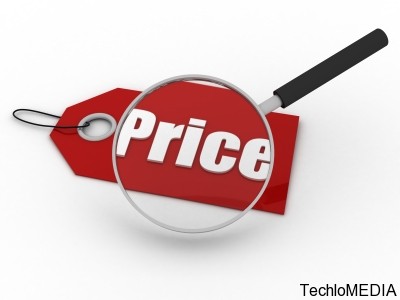 Also See: How to manage mobile with Wondershare MobileGo: transfer file, manage app, boost speed, and clean up junk file.
Online shopping trend is now growing in India. People shop online and take the delivery direct to home. This is the reason why there are so many online retailer websites are now available in India. These online retailers include Flipkart, Zabong, Myntra, Homeshop18 and many more. These online retailers also offer various kind of discount on products time to time. So, we can also get product on the lower price than market. These websites also supports discount coupons which we can win on many games, recharge websites or coupon websites. Overall we can say that online shopping makes shopping easier and cheaper.
Rs. 1500 off on Vivo Mobilephones
Vivo Five Year Celebration
See: Top 5 shopping apps
But, there is a true fact that all retailers sell products on different prices. You may find big variation on price from one online shopping website to another. So, we have to work hard and do research on the price of a product by searching on various online retailers and then check which is offering in lower price. To make your product search easy, various price comparison websites came into existence  These websites do not sell products, but show price of a product on various online shopping websites. Price comparison websites and now very popular among users. So there are so many price comparison websites launching daily. It also makes hard for users to select a best price comparison website.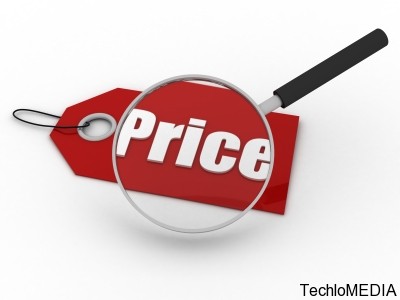 Below, we are listing few popular price comparison websites that may help you while shopping online.
Disclosure: Techlomedia Gadgets is our gadgets and price comparison portal. Please check it.
10 Best Price Comparison Websites in India
Junglee.com
Junglee.com is the largest price comparison website by Amazon. It has a big range of products listing that makes it easy to search for any product you want to buy. Search for a product, see its price on various Indian online retailers, get contact link and product shopping page direct from junglee.com listing page. This make shopping really easy.
PriceDekho
PriceDekho is also a nice website that allows users to compare prices of Tablets, mobile phones, camera, mp3players, hotels and many other things. Almost all big online retailers are in the list.
Mypriceindia
Mypriceindia is also a price comparison website  You can compare prices of mobile, laptop and camera. It has almost all big online shopping websites in the list. So, Compare prices and select the online retailer which if offering product on lower price.
ShopMania
ShopMania is another nice website that allow users to compare a big range of products online. This website is new and supports only few retailers. But it is adding more and more daily. Website has a nice look and easy to navigate. This gives perfect price comparison experience.
MySmartprice
MySmartprice is another popular Indian price comparison website. It has Mobiles, computers Cameras and many other electronics products in the listing. You can also grab promotional offers and coupons to make shopping cheaper.
Compare The bazaar (Now not available)
Compare the Bazaar allows users to compare prices of products available in online bazaar. This website also has a section for deals that you can grab. It has a big range of products including fashion, books, travel, cameras, computers and electronics division.
Where-to-buy
As the name suggests, Where to buy website helps users to select where to buy a product online. It has a nice website and helps users in shopping various kind of products online.
iShopper
iShopper is a website for price comparison and shopping coupons. Search for product compare price, search for coupons and apply while shopping. A good shopping experience with this website.
Pricemantra
Pricemantra is one of the best price comparison websites for Indian shoppers.. I personally like the look of the website. In this website, you can grab deal and special offers too.
Shoppingwish
Shoppingwish is another nice price comparison website. It is for electronics items, homepage has featured and popular products.
These are the best price comparison websites in India that makes your shopping easier and cheaper. If you think I missed a website that must be in the list, you can share it with us via comment.