Best 5 Free iPhone Apps to Watch TV Shows and Movies Online
Want to watch TV shows or movies online on your iPhone? There are few nice apps that can help you in this. There are few iPhone apps that offer TV shows and movies online for free. All these apps offer legal movies and tv shows. So, you do not need to worry. In this post, we are listing 5 best apps to enjoy movies and TV show online for free.
Best 5 Free iPhone Apps to Watch TV Shows and Movies Online
B-Movies is the free app that lets users browse the collection of free movies, videos and TV shows. You can also access this app if you have EDGE or 3G connection. But use Wi-Fi for better performance. You can also bookmark your favorite videos, categories of search results to enjoy later.
Also see: 5 Video Editing Apps for iPhone
Joost is another popular free iPhone app for watching videos online. It has videos of many categories including celebrity news, music videos, action, sports and comedy. You can also browse videos by popular videos or joost pics.
It also has Films, Music and shows that are then divided into the categories. The only thing which you wouldn't like is the film category is limited to clips and trailers.
Justin.tv is a popular website to enjoy movies and videos online. It also has an app for iPhone users. This video service lets users watch videos and participate in chat. You can also create your live video and show to world.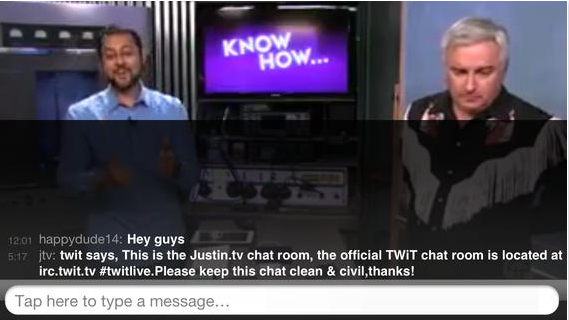 Read: Best Entertainment apps for iPhone and iPad
Spreety TV has a custom version for iPhone users. To access this iPhone version, you need to enter iphone.spreety.com in safari browser. Here you can see clips from NBC, CBS, CW, limited full TV serials, and many other videos. It is recommended to use Wi-Fi connection.
Daily Motion iPhone app lets you browse the entire Daily Motion website from your iPhone. You can search and watch millions of videos around the world and share videos with friends.
This app also lets users to subscribe up to 15 different channels. You can create free account on Daily Motion to use this app.
If you know more similar kind of apps, share with us via comments.
Recommended Videos