Official website of Massachusetts Institute of Technology (MIT) has been hacked for second time after the death of Aaron Swartz, the Reddit co-founder. This time again, hackers pit a deface message for Aaron. Aaron Swartz committed suicide in New York City on Friday, Jan. 11
They also hijacked the university's DNS serve in an attempt to block access to the university.
Samsung Galaxy S7 - Flat Rs. 23010 off
Samsung S7 Now at Rs 22990 | Rs. 23010 off + up to Rs. 18,000 off on exchange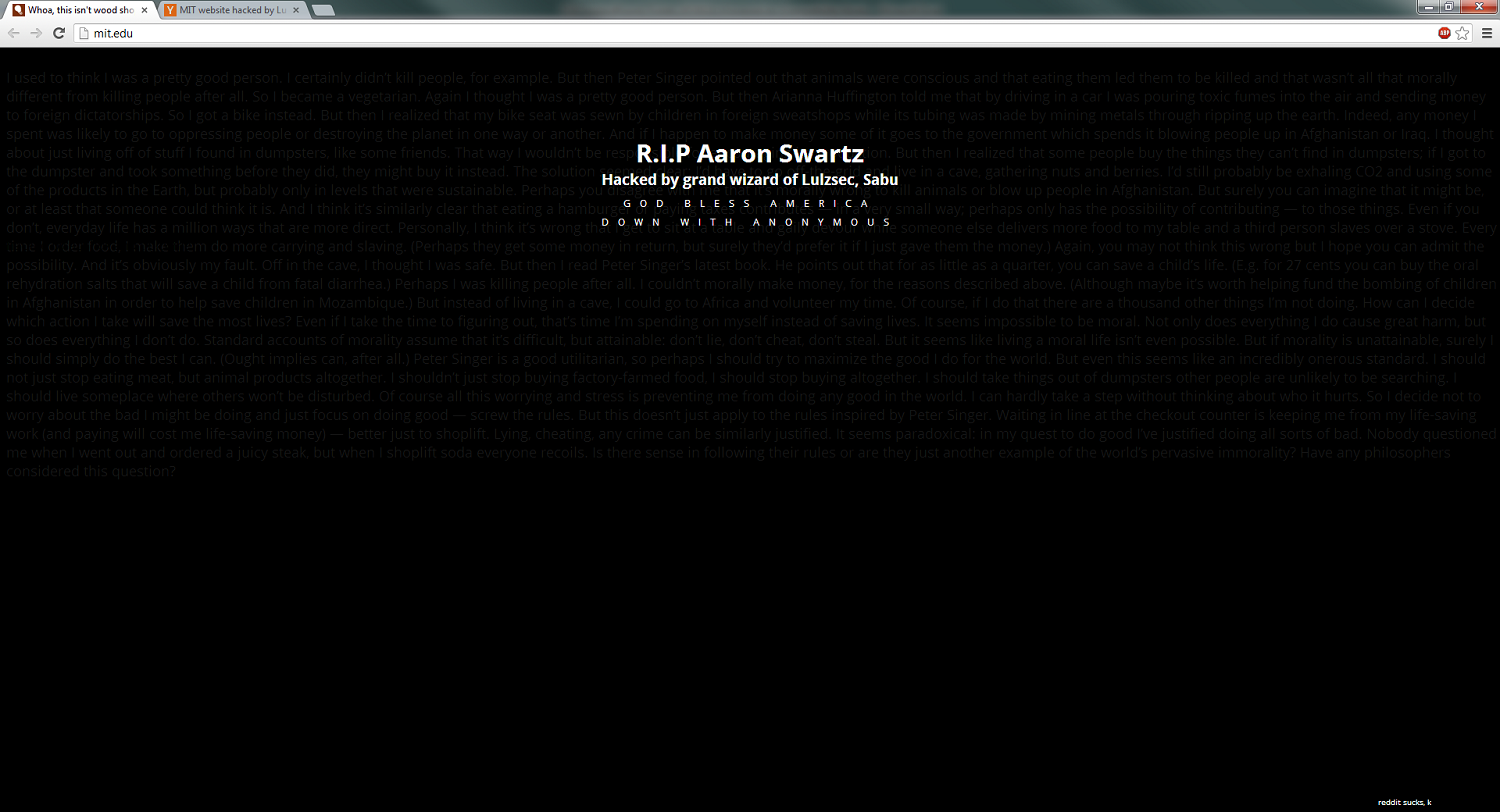 Hacker changed the main page temporarily and put a deface messages there. The deface message reads, "R.I.P Aaron Swartz. Hacked by grand wizard of Lulzsec, Sabu. GOD BLESS AMERICA. DOWN WITH ANONYMOUS."
They also added a blog post of Aron in the back ground of deface page. You can read the blog post here. The page automatically played The Star Spangled Banner upon loading.
First hack of MIT's website was claimed by Anonymous hacker while this hack has been done by Lulzsec hackers. When hackers first hack, they announced to hack the website again in few days. And they kept their promise by hacking in website again.
---
Advertisement
---