Samsung Launched Entry Level Phones Guru Music, Guru 1207 in India
Samsung has launched two entry level low cost dual SIM phones in India. These are basic mobile phones and called Samsung Guru Music and Guru 1207 for the price of Rs 1730 and Rs 1250 respectively.
Both mobile phones come with easy SIM management function called smart dual SIM function.
[divide style="3″]
Samsung Guru Music comes with GPRS and Bluetooth connectivity and features dedicated music buttons. For Guru Music, Samsung has also partnered with mobile operators to offer free games and music downloads. But company did not reveal the name of the operators who will participate and the limit of download.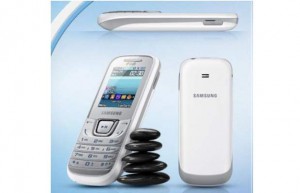 This mobile phone comes with 1000 mAh battery that claims to provide 12 hours of talk time
[divide style="3″]
Guru 1207 is a simple phone with features like FM Radio and Torch. It comes with powerful 800 mAh battery that offers 8 hours of talktime.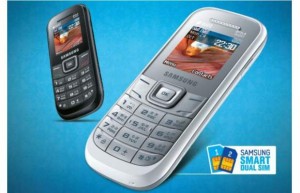 These phones are most basic phones with simple features. People with very low budget will find it useful. In India, there are so many people who can still afford these phones at their best. With these phones, Samsung want to target that low budget market.