India among countries having worst internet connection [Reports]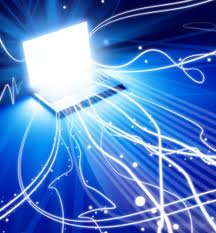 According to the report of Akamai, Company which manages an internet content delivery system used by hundreds of major websites across the world, India is among countries having worst internet connection. According to the reports, India is listed at 114th position with average speed of just 0.9mbps. This list has been prepared on the basis of average internet speed in quarter 4, 2011.
Although 3G had been rolled out in India in 2011 but the overall state of internet connections in India continues to be poor. In India, 3G connections are sold with a promise of an internet connection with a speed of several 5 mbps. But reality is different and wireless internet is still very poor in India.
Akamai said "India remained the only surveyed country within the region that has an average connection speed below 1mbps".
South Korea tops the list having best internet infrastructure with average speed of over 17mbps.
The number of internet connections that have less than 256kbps speed is even more strange and point of discussion. Akamai report states that nearly 27% connections in India have less than 256kbps speed. Only four other countries in the world – Libya, Nigeria, Nepal and Iran – fare worse than India on this parameter.
After consulting with various ISPs, Telecom Regulatory Authority of India had raised the minimum internet speed to 512kbps from January 1, 2011. But ISPs in India continue to sell connections with a minimum speed of 256kbps as broadband internet. Also most of the ISPs sell the broadband plans where only a limited amount of data can be downloaded at higher speed. Once the limit is reached, which in many cases is as low as 3GB per month, the speed is reduced to 256kbps.
Along with this report, Akamai also listed 100 cities with fastest internet connections. No indian city got the chance to be in the list.