12 Best and Stylish Laptop Bags for Women
Owning and carrying a fashionable and classy bag is a dream of every woman. Women always choose the best purse and wallets for themselves which give them a unique look and compliment with their dresses. The laptop is now a part of our daily life but most of the laptop bags look boring. But have you ever wondered that there are also laptops bags available in the market that look trendy and can complement your dresses? Yes, There are laptops bags that are specially designed for women. You can carry them to your office or carry them during traveling. These laptops have strong built and few are are also waterproof.
Here, we are curating some handpicked laptop bags for girls. These laptops look stylish and fashionable.
Read: Best Laptop Bags
Laptop Bags for Women
List of laptop bags for women which are stylish as well as strong in the build:
1. Lifewit Laptop Backpack
This briefcase cum laptop bag is a multifunctional bag which is made of nylon and has a water-resistant coating. This makes it water resistance, scratch resistance, and increase durability. This bag can hold a laptop of 15.6″ in size, and its anti-collision isolation foam protects it against impacts and shocks.
if you want a professional look then this laptop bag for women is the best for you. This will give you a classy professional look and keeps you unique from the crowd.
Price: Rs. 2399
Buy Now: Amazon
2. DailyObjects PYT Hrxtl City Bag for Laptop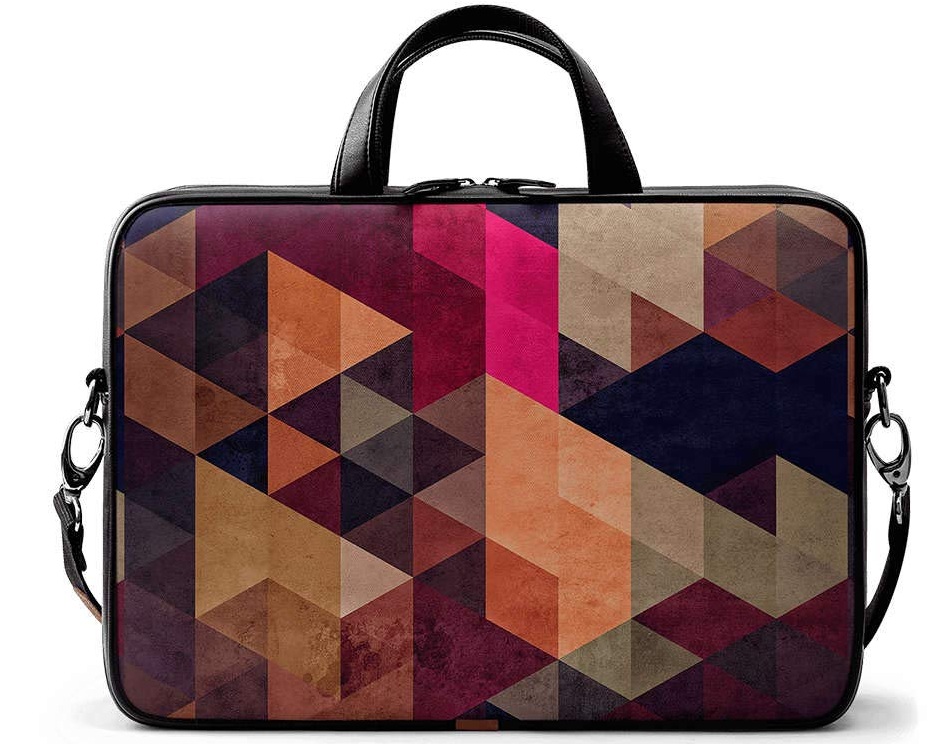 Well, this is a sleeve, not a laptop bag but it gives a perfect look if you carry it along with your purse. It gives a smart look. Its form-fitting sleeve with quick top-loading access makes it a lightweight bag and also easy to use. This bag is specially designed for Apple, Lenovo, Hp, Dell, Toshiba, Sony, Acer, Asus, Samsung, Fujitsu, and Other 14-Inch Laptops. If your laptop is larger than this size, this one is not for you.
Price: Rs. 1499
Buy Now: Amazon
3. The House Of Tara Vibrant Print Cotton Canvas Slim Laptop Bag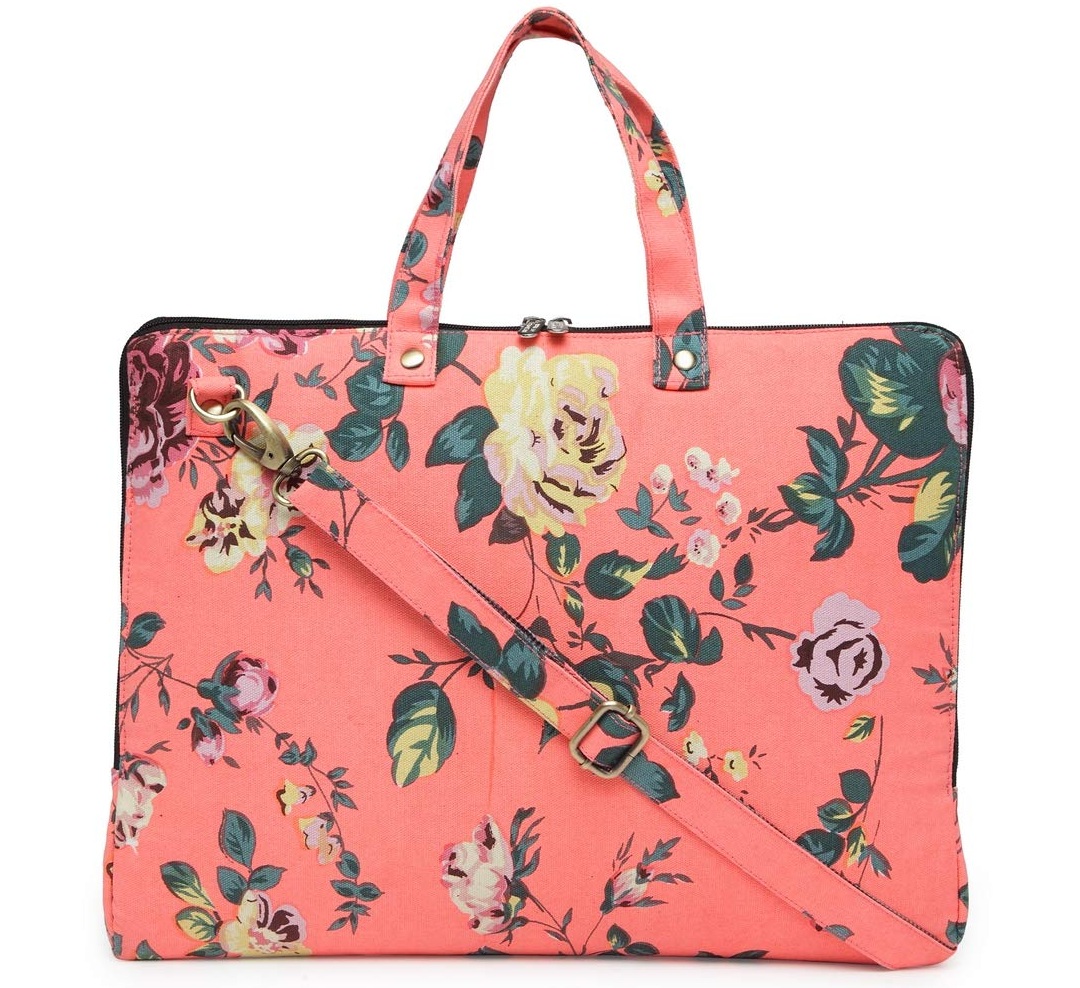 This laptop bag is perfect for up to 15.6-inch screen size laptop. It is compact and attractive Laptop Bag made in vibrant print cotton canvas. There is padding on the sides and bottom of the laptop bag which increase the safety of precious laptop. The Shoulder strap is detachable as well as adjustable.  Overall this is a perfect laptop bag cum sleeve for your laptop.
Price: Rs. 949
Buy Now: Amazon
4. Printed Faux Leather Laptop Handbag
This is a good quality printed leatherette bag which has a waterproof Nylon lining. This bag is perfect for laptop up to 15.6 inches screen size. The Bag is light-weight and compact. It is perfect for carrying your laptop and its accessories, Mobile and its charger, pen drive, documents, keys, etc.
This laptop bag for women comes with a 3-month warranty on against any manufacturing defect.
Price: Rs. 1946
Buy Now: Amazon
5. Expandable Laptop Backpack for women
This laptop backpack is expandable and has a USB Port. It is capable of carrying up to 15.6 inches laptop. The bag's stips are very comfortable and there is also a luggage belt at back. All total this laptop bag looks classy and has a lot of space.
Price: Rs. 2499
Buy Now: Flipkart
6. Zouk Messenger Laptop Bag
This is a classy and trendy business laptop bag with a padded compartment for laptop and separate pouches for phone, pen, and other accessories. it can accommodate all laptop sizes up to 15.6 inches. The bag is water-resistant which makes it bag for carrying a laptop.
Price: Rs. 2399
Buy Now: Amazon
7. Van Heusen women's messenger cum laptop Bag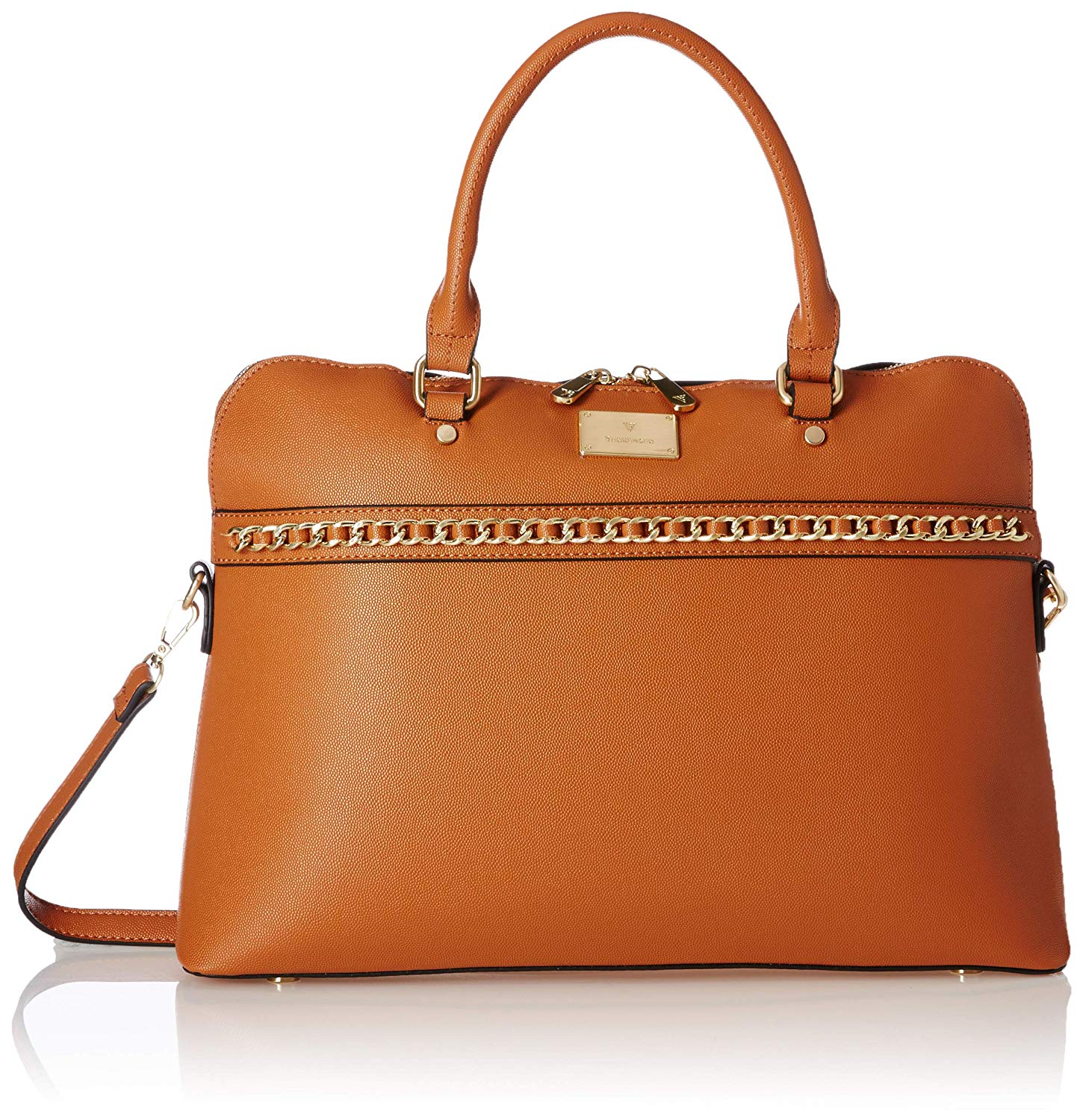 Well, this is a messenger bag and not a laptop bag but it is perfect for carrying a MacBook or laptop up to size 14 inches. It is made up of synthetic material which makes it water-resistant. It has a perfect look and you can easily carry it to your office with other things in it.
Price: Rs. 2092
Buy Now: Amazon
8. Vezela Laptop Bag with Rain Cover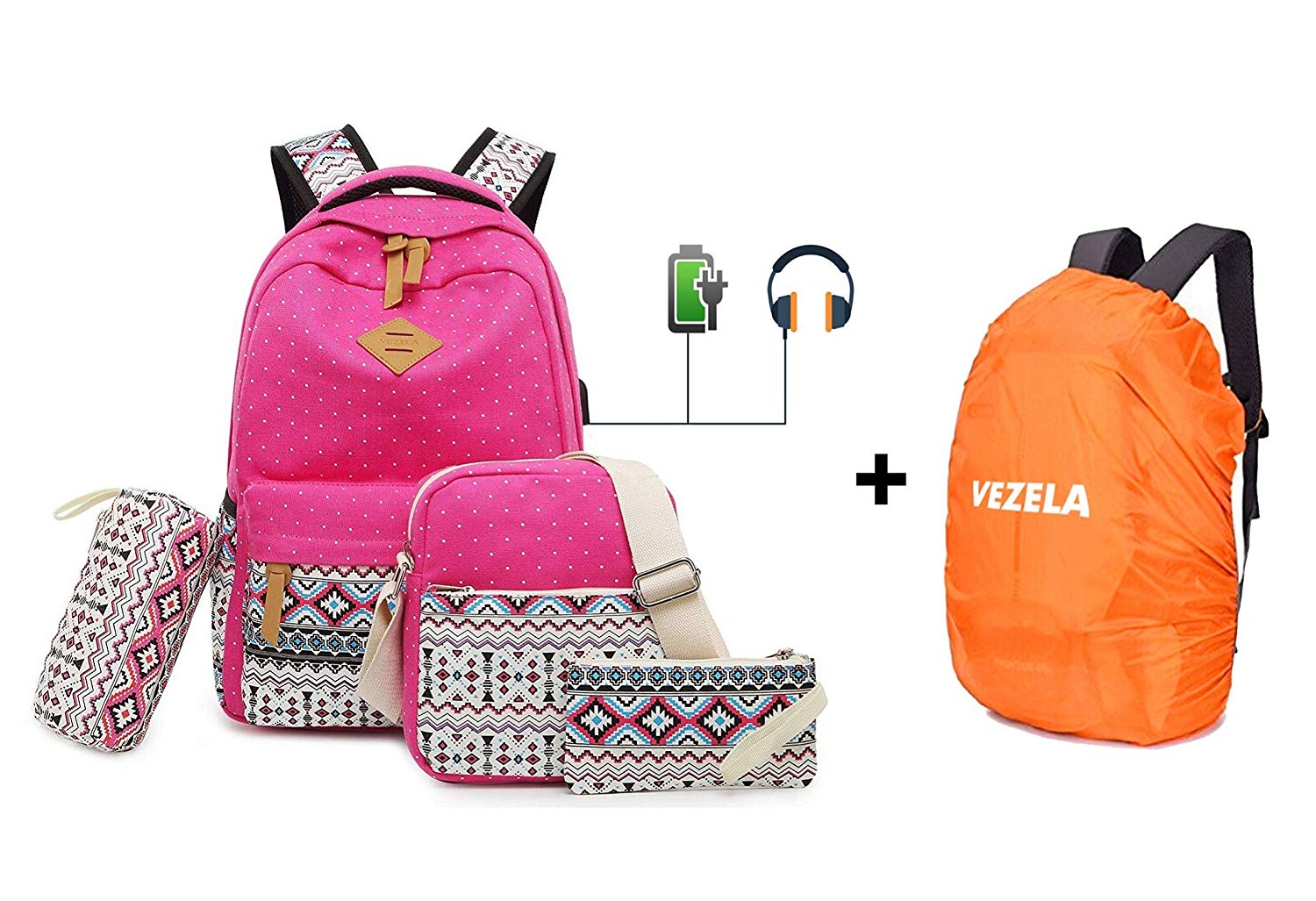 This backpack has multiple compartments and dedicated pockets for a laptop (14inch), Books, cell phone and many other things. This is a 4 in 1 bag which helps in keeping everything organized. It is made up of durable oxford fabric and polyester lining which makes it water-resistant. The padded shoulder straps help in avoiding pain.
Price: Rs. 1898
Buy Now: Amazon
9. Millenial Chic Backpack
This bag is the same as the above one and comes in 3 pieces- bag pack, sling bag, and pouch. The backpack has a lot of space for a laptop, stationaries, tiffin box, and water bottle. It has 20 L Capacity and can easily carry a laptop of 15-inch size. The bag is waterproof & machine washable.  It also comes with a 1-year warranty.
Price: Rs. 1999
Buy Now: Amazon
10. Caprese Shirine Women's Satchel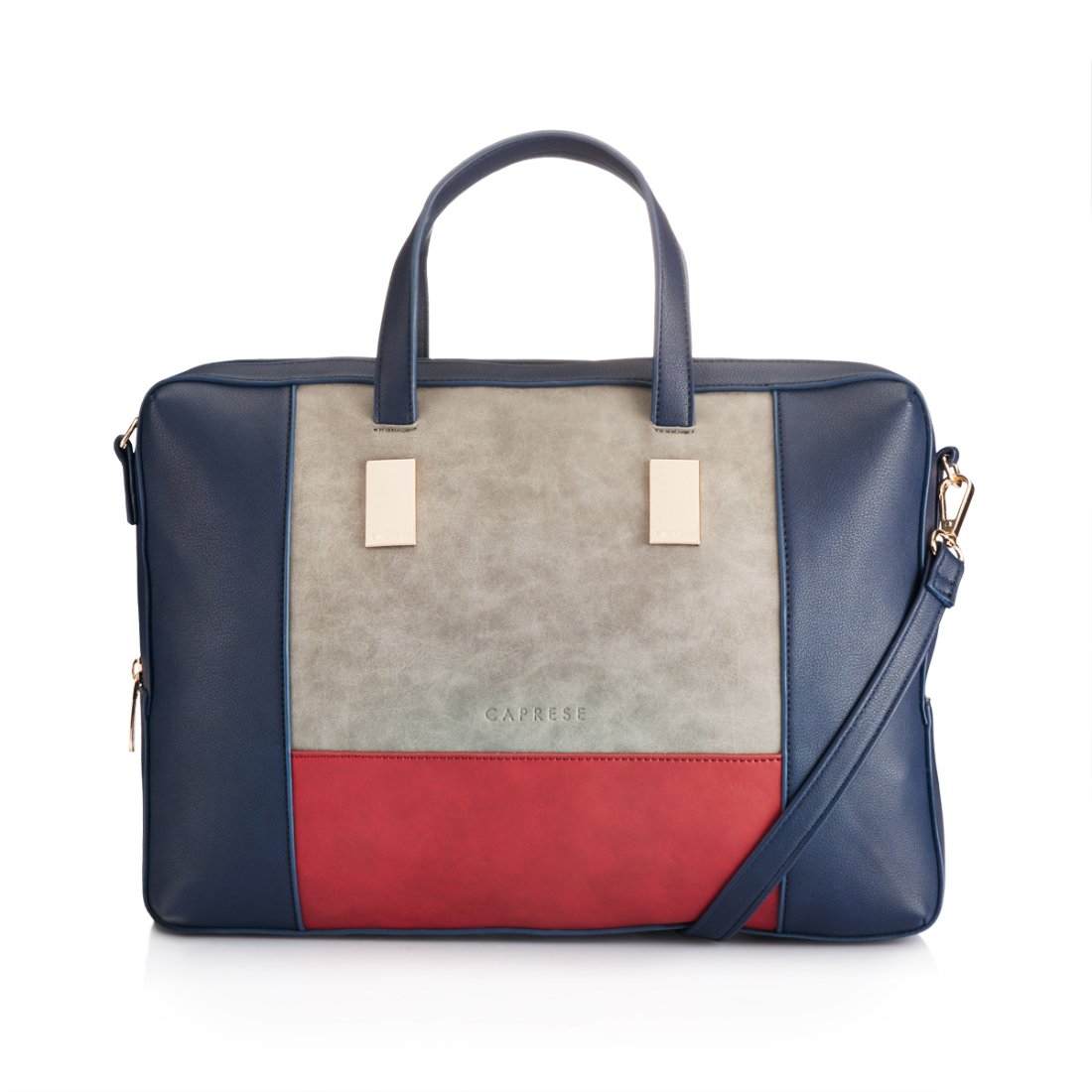 This is a handbag but capable of carrying a small laptop. That's why I have listed it here. It is made up of Faux leather material and has a strong build. This Caprese bag has a classy look. This bag can carry a laptop of up to 15-inch display size.
Price: Rs. 3899
Buy Now: Amazon
11. Yeldou Waterproof Women's Backpack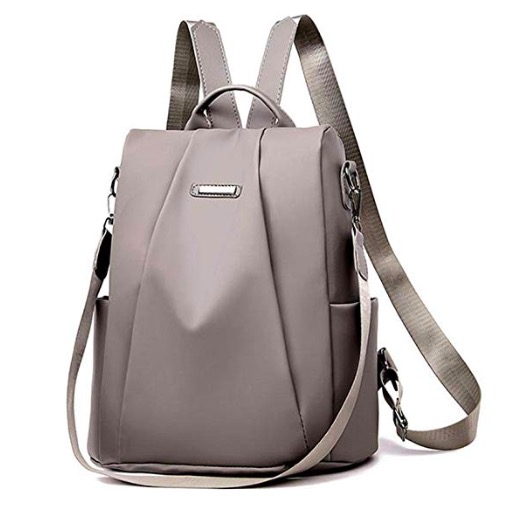 This one is also an interesting and good looking backpack that can also be used as a single-shoulder bag. It has 2 adjustable long shoulder straps. There are sides pocket, main pockets, 2 interior pockets, 1 interior back zipper pocket.
Price: Rs. 994
Buy Now: Amazon
12. Fastrack Laptop Bag
This one is also a good laptop bag with a detachable sling strap. It has a primary compartment that can hold up to a 15-inch laptop. There's also a padded laptop sleeve. It has 4 external pockets.
Price: Rs. 994
Buy Now: Amazon
These are the best and handpicked laptops for women that you can buy online. Some of them are classy and some of them have a very professional look. You can choose according to your need.
Recommended Videos