Kids love tablets. The reason is that they can use it for watching videos, playing games, learning new things, drawing and more. So, you must consider buying a good kids' tablet for your child. It also helps parents because they can get some free time when their kid is engaged with the tablet. In this article, we are listing the best tablets for kids.
Just because you want a tablet for your kid, it doesn't mean you can buy any random cheap tablet. Hardware specifications are still important. The tablet must have a good display because videos and games are important for kids. It should perform well and storage must be enough to store photos and apps.
How do we select these Tablets?
We know that kids use tablets primarily for videos, games, and educational content. So, Display and performance should be good enough. As they are more likely to drop the tablets, it should also have good build quality.
There are some tablets that advertise themselves as kids' tablets by offering parental control options. But it is a good idea to buy a good tablet and then install some parental control software yourself. That will save enough bucks. You should also prefer buying kids tablets with wifi only option until you want your kid to use the tablet on the go. It is because the LTE version of the tablet costs high.
Best Tablets for Kids
Here you will find kids learning tablets and kids' educational tablets. We have also included cheap tablets for kids. If you do not have much budget, you can buy those but make sure to use the proper case to keep it protected. Have a look at learning tablets.
1. Apple iPad Mini
You may wonder why to buy iPad for kids, but there are lots of reasons for this. Apple's App Store has lots of exclusive apps that are not available for the Android platform. If you are already using products from Apple, giving your kid an iPad will be better.
Apple offers lots of parental control options that include set content restrictions, prevent iTunes purchases, restricted the Siri web search, restrict Game Center, and set content privacy and restriction. Apple's iOS is also more secure than Android. You can also share the location of the device using the Find My Friends feature and have a track of your kid's location all the time.
Apple iPad Mini 5 comes with a 7.9-inch LED-backlit widescreen display. It packs an A12 Bionic chip with an M8 motion coprocessor. It comes with 256GB of storage that is enough for keeping lots of apps, photos, and videos.
This tablet is not cheap but it is the best option if you can afford it.
Price: Rs. 32999
Buy Here:
2. Apple iPad 7th Gen
This is a less powerful iPad than the iPad mini I added at the top of the list. But it is also good enough for kids for using different educational apps or attending online classes. This iPad comes with a 10.2-inch Full HD Retina display and packs Apple
'S A10 Fusion Chip along with M10 Co-processor. This has a built-in FaceTime HD camera and an 8 MP rear camera. This iPad also supports a full-sized Smart Keyboard and Apple Pen support. Apple Pen supports is better for learning. Kids can use it to draw or sketch. It weighs just 493 grams, so it is portable. You get both Wi-Fi only and LTE models. Get the one depending on your need. Apple promises all-day battery life.
As I said in the previous listing, Apple lets you set a lot of parental controls if you want. You can also enable the Find My Friends to feature if your kid carries this tablet.
Price: Rs. 25999
Buy Here:
3. Samsung Galaxy Tab A7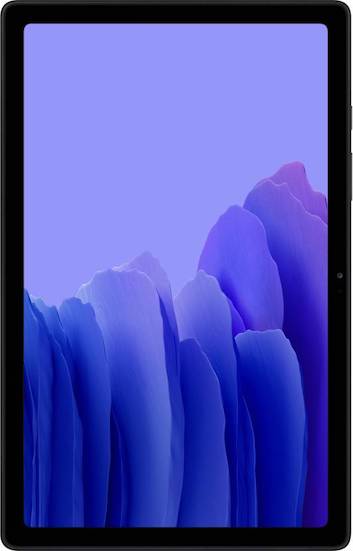 Samsung Galaxy Tab A7 is the recently launched Samsung tablet with powerful specs and a large battery. If you are planning to buy an Android tablet for your kid, you can also consider this one. The tablet features a 10.4-inch display. There's also a Quad Speakers setup and Dolby Atmos for good audio. It packs an octa-core Snapdragon 662 processor with 3GB RAM and 32GB storage. Storage is also expandable up to 1TB. It comes with 8 megapixels rear camera and 5 megapixels selfie camera. The tablet comes in both Wifi Only and LTE models. Get the one depending on your need. Galaxy Tab A7 also packs a large 7000 mAh battery.
Price: Rs. 16999
Buy Here:
4. Huawei MediaPad T5
Hawai MediaPad T5 is also a good tablet. It features a 10.1-inch display with 1920 x 1200 pixels resolution. It packs a powerful octa-core Kirin 659 processor with 3GB RAM and 32GB storage that is expandable up to 256GB. It runs on Huawei Emotion UI 8.0 based on Android 8. The tablet has a 5 megapixels rear camera. It also packs a 5000mAh battery.
This tablet also has a lot for kids. It has Children's Corner that includes lots of innovative games, eye-comfort modes for your kids' eyesight health, posture guidance, and a blue light filter.
Buy Here
5. Honor Pad 5
The Honor Pad 5 is an 8-inch  IPS FHD Capacitive touchscreen tablet with 1920 x 1200 pixels resolution. It has Android 9 (Pie) OS. The tablet has Kirin 710 Octa-core processor with 4GB RAM. It has 64GB ROM which is expandable up to 512GB.
The Single SIM tablet has 4G LTE, Wi-Fi, and Voice Calling. The camera of this tablet is good. It has an 8MP primary camera and an 8MP front-facing camera.  It is powered by a 5100mAH lithium-ion battery.
Price: Rs. 14,999
Buy Here: Amazon
6. Samsung Galaxy Tab A 8.0
Samsung Galaxy Tab A 8.0 is also the latest tablet in the budget segment. It is also available in both WiFI only and LTE models. The tablets 8-inch HD Display and run on Android 9 with One UI. It packs a quad-core processor with 2GB RAM and 32GB of storage. The tablet comes with Samsung Kids Home and Parental Control Features. It packs a 5000 mAh battery.
Buy Here:
7. Lenovo Tab M8 
Lenovo Tab M8 is a budget tablet for those who do not want to spend much on the tablet. It comes with an 8-inch HD Display and runs on Android v9 Pie. The tablet packs an entry-level Helio A22 Tab quad-core processor with 2GB RAM. It also has 32GB storage with an option to expand storage up to 128GB. You can either get the Wi-Fi only model if the tablet is meant to be used at home or the LTE model if you need connectivity on the go. It alohas a 5000mAH lithium-ion battery.
Price: Rs. 8498
Buy Here:
Read More: Best Free Android Antivirus Apps for Android
Final Words
Now you have a lot of best kids learning tablet, kids educational tablet, kids android tablet, and iPad for kids. Depending on your budget, you can select any of these kids tablets. the Kids' tablet market is not huge, but this is becoming bigger with every passing month. Tablets can be a good tool for learning if you take care of safety and privacy.
Before thinking about cost, think about build quality and performance depending on your kid's age.