5 Best Keyboard Under Rs. 500
Keyboard is an important part of computer. If you have a desktop, you need one. Keyboard comes in several price range and price depends on usability, features and life. If you are looking for a very basic keyboard at affordable price, you have lots of options. But that also brings confusion. So, I have made a list of 5 best keyboards under Rs. 500. You can go with any of the given keyboards depending on your choice. I have mentioned the key features. So, you can easily compare these products to choose one.
Before you go and buy one, you must understand the Rs. 500 is very basic budget for a keyboard. So, your expectations should be according to that.
Best Keyboard Under Rs. 500
Here is the list of best keyboards under 500 Rs.
1. Amkette Xcite Pro

Amkette Xcite Pro is at the top of the list because it comes with Spill resistant design. Keys are noiseless and works excellent. It also features one touch multimedia keys for volume, brightness, music control and internet things. This keyboard also comes with a fancy design for gamers where most used keys in gaming are colored differently.
Even if it claims that UV coated keys prevent key letters from fading away, it doesn't work as per expectation. In few months, keys start fading depending on usage.
Price: Rs. 309
Buy Here: Amazon
2. QHMPL Qhm8810

QHMPL Qhm8810 is not just a keyboard but a combo or keyboard and mouse. The combo comes with a good keyboard offering soft feel keys. It has water resistant design as an advantage. Keys have noiseless design and claims to reduce typing stress. It claims the key press life span of 10 million. So, it will last longer.
Price: Rs. 495
Buy Here: Amazon
3. HP K1500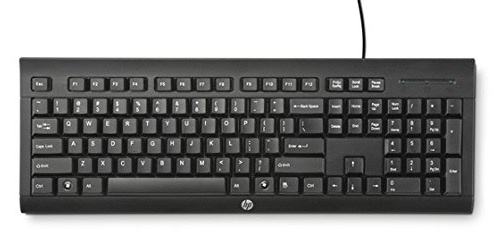 HP K1500 is another good wired keyboard. It works good, key strokes are smooth and build quality is good. It also features Spill-resistant construction to prevent accidental water damage. It has adjustable legs for comfortable wrist posture.
Price: Rs. 436
Buy Here: Amazon
4. iBall Winner
iBall Winner is also a full size gaming keyboard. It has solid design and good build quality but is light in weight. It claims 10 Million key press life cycles. Keys are smooth and you will get good typing experience. The only disadvantage us the lack of multimedia keys that you get in most of the keyboards.
Price: Rs. 490
Buy Here: Amazon
5. Zebronics Keyboard KM2000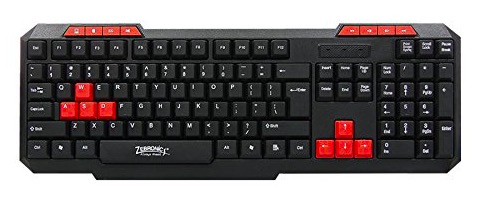 Zebronics Keyboard KM2000 is also a good looking keyboard you can buy in less than Rs. 500. It has 8 multimedia keys along with regular keyboard keys. Keys are noiseless and offer comfortable typing experience. It also has UV printed keycaps that prevents character fading.
Price: Rs. 475
Buy Here: Amazon
Final Words
There could be few more options. I have not tested all and added keyboards based on my experience with many keyboards of this price segment. I will keep on updating this article to add the newer models if that satisfy the criteria to be one of the best keyboard under Rs. 500. If you are looking for a good budget keyboard, you can use this list to get one.
Recommended Videos