5 Best Free Apps to Hide Photos and Videos on iPhone
We can add passcode on our iPhone or add fingerprint security to keep our phone safe from unauthorized access. But there are few circumstances when giving passcode is necessary. In this case, that person can also access photos or videos saved in the gallery. To avoid this kind of situation, we can try hiding selected photos and videos to prevent unauthorized access. There are few apps for iOS which allow you to hide your photos and videos in a personal place. These hidden photos or videos will not be available in the gallery. Check this list of 5 best apps to hide photos and videos on the iPhone.
Best Apps to Hide Photos and Videos on iPhone
Here is the list of best apps that let you Hide Photo or Video on your iPhone.
1. Keep safe photo vault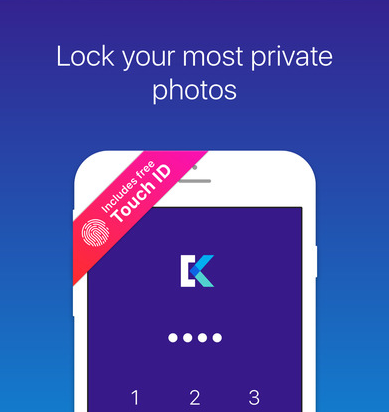 Keep safe photo vault is a nice app available for free of cost. This app allows you to create a personal vault and save your photos in it. This vault is password protected and also supports TouchID. You can move your photos and videos in this vault to hide from your phone's gallery.
Now, this app also has camera support. So, you can directly capture photos and selfies to save in the vault. So, you do not need to move these photos manually.
This app comes with an easy way to protect your photos. It has a good UI to organize your photos. It also offers smooth scrolling for photo viewing on all devices. It also features a Safe Send option for sharing pictures for a limited time from Keepsafe.
This app also offers a premium version with more features including family sharing.
2. Private Photo Vault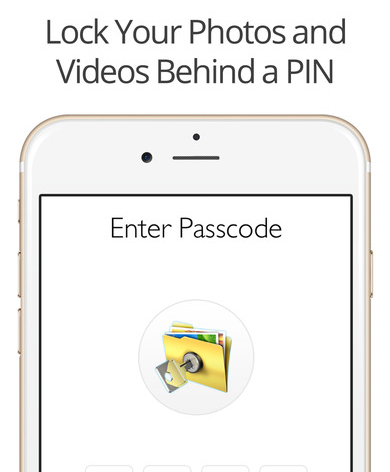 Private Photo Vault is also a similar kind of app to hide your photos and videos. You can protect your photos by adding a pin lock or pattern lock. It also allows you to manage photos in the vault by creating albums within the app. The app supports password protected albums.
It also allows you to browse the Internet and download photos directly into the app. The app also features photo viewing and slide show. It has Intuitive Interface just like a Photo App.
This private photo app is available for iPhone, iPad and iPod touch.
3. Best Secret Folder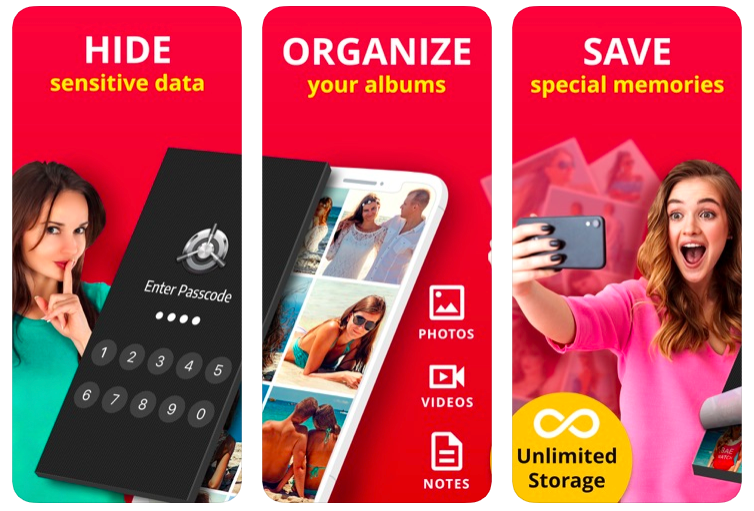 Best Secret Folder is also a good app to keep your photos and videos safe. This app lets you easily add videos and photos to a secret folder and protect them from strangers. You can also activate the alarm to catch someone who tries to access your personal photos.
This app uses Password Lock, Pattern Lock, FaceID or TouchID to keep your photos safe. All your photos and videos are password protected. You can create unlimited media folders to manage large libraries.
The also comes with a premium subscription that costs 14.99 USD for a year. This subscription brings access to unlimited storage, break-in alerts, password recovery and more.
4. Secret photos KYMS Free
Secret photos KYMS Free is also a good free iOS app to hide photos and videos. It looks like a calculator app on your phone but comes with the capability of hiding photos and videos on your phone. You can also protect your important documents. It boasts military-grade security (AES Encryption). The app can protect photos, videos, and documents. It supports a wide range of file formats. You can also protect your contacts, sound recordings and credit cards.
5. Pic Lock – Photo Video Vault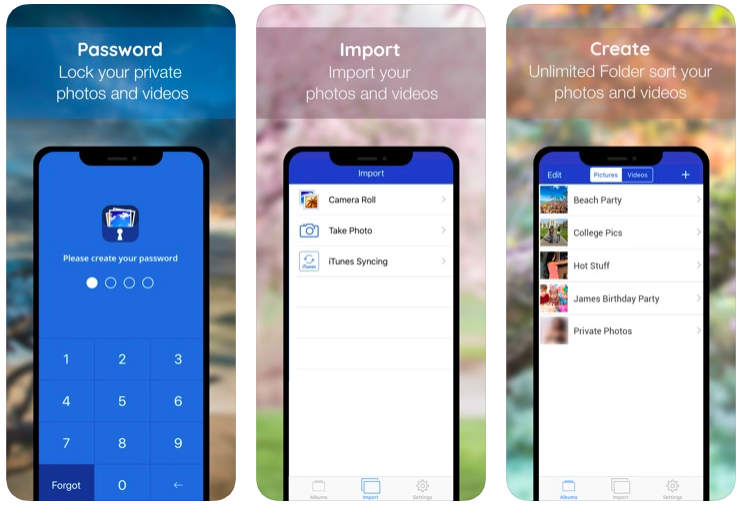 Pic Lock is also an interesting app to keep your photos and videos safe and locked inside a hidden folder. You can always access your photos and videos by entering the right password. The app has Intrusion Detection that tells you who tried to access your photos. You can save unlimited photos by importing from your phone's photo gallery. It has a built-in Image Viewer with Slideshow.
This app is free but with an option to upgrade to pro version. The pro version costs $3.99.
Read more: Best and Free Online Photo Editors
Final Words
Now you have a list of best apps to hide photos on iPhone or hide videos on iPhone. you can download any of these apps. I have tested all these apps and they work fine. These apps are safe to use and your data will not be shared with any advertiser.
Do you use any app to hide photos or videos on your iPhone or iPad? Share your favorite app with us in comments. If you try any of these apps, do share your experience with us.