Razer DeathAdder Essential review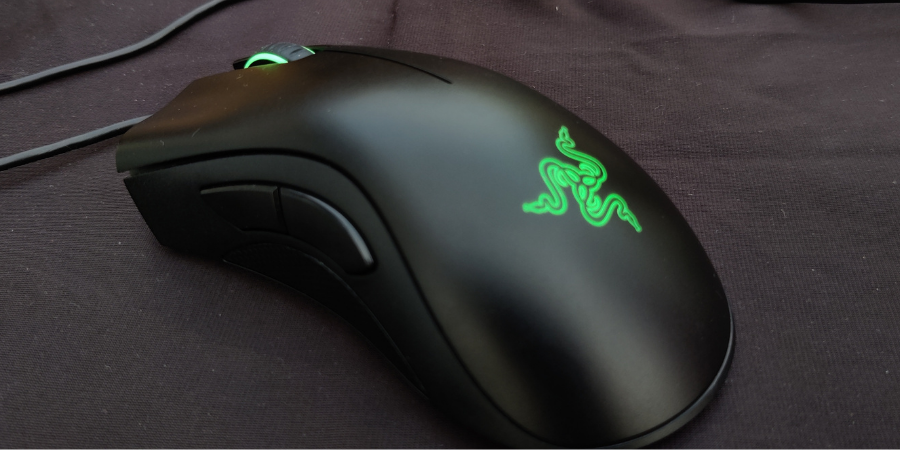 With so many new mice coming out from the brands like Asus, Lenovo, Logitech, ANT Esports, RedGear, and EVO Fox, it becomes quite a task to choose the best option among those above. Most people do not want to invest much in a gaming mouse. So, they look for a gaming mouse priced around Rs. 1500-2000. There are several good gaming mice available in this segment. Razer's DeathAdder Essential now also falls in the same price segment. If you are looking to buy a gaming mouse in the budget of Rs. 2000, this article is for you. Recently I tested Razer DeathAdder Essential and played several games to check its performance. In this article, I will be reviewing DeathAdder Essential to find out if it is worth the hype.
Buy Here: Amazon
Note- We have already combined a list of top gaming mice under 1000 INR and 2000INR, which you can check for more options without emptying your pockets.
Specifications: 
Sensor Technology Optical (LED)
Sensor Model PixArt PAW3328
 Minimum CPI (DPI) 200 CPI
Maximum CPI (DPI) 6,400 CPI
CPI (DPI) Adjustment Steps 100CPI
CPI (DPI) Variation 6%
Minimum Lift-Off Distance 2.4 mm
Maximum Polling Rate 1000 Hz
No. of buttons 5
No. of programmable buttons 5
Design
DeathAdder has the following dimensions-
Length 5.0″ (128 mm)
Height  1.7″ (43 mm)
Width 2.8″ (70 mm)
Grip Width 2.3″ (60mm)
Razer DeathAdder Essential is mainly made of hard plastic and feels nice. DeathAdder has a pretty decent build quality and is impressive to hold. It also has a rubber scroll wheel and several additional buttons to offer extra gaming controls. It comes with a regular cable, not the braided ones. It comes with a USB tip cover, which is good to have.  The mouse has a nice curvature on the top, which helps grip it. It also has texture to the side for better gripping, especially for the people who use claw grips. The mouse offers a good grip for all the hand types and grips. Small hands may take some time to get a hold of it, but it gets there.  This mouse is not suited for left-handed players. I have already made a list of the best Ambidextrous gaming mice for those people.
Mouse weights 96 gms, which is a bit on the heavier side, but it does not slow my speed.  Mouse's gliding experience is good. The material used for DeathAdder's Feet is PTFE, and no extra feet come in the box.
This mouse has five buttons, two on the left side, two on top ( the regular ones ), and one scroll wheel. All the buttons are programmable and tactile. Razer gives 10 Million clicks on this one, so you know it is durable.
DeathAdder Essential comes with a single light that glows green on the scroll wheel and the logo. If LGBTQ lights are your thing, it may not pique your interest. (I am getting fired for this )
DeathAdder Essential is compatible with Razer Synapse 3. You can download it and change the settings to fit your requirements. You can change the lighting of your mouse. Synapse currently offers two modes for your mouse, Static and Breathing. The software also lets you set the brightness of the light. You can also change the polling rate by default it is 1000hz (maximum). You can assign macros to your buttons and decide how fast they should work.
This mouse features a PixArt PAW3328 sensor and offers DPI up to 6400.  Razer also gives a feature of HyperShift by which you can bind shortcuts/actions to a single button. Practically speaking, you can have at least ten buttons on a single mouse without getting the feeling of the keyboard stuck to your mouse.
DeathAdder Essential is great for precise shots and fast flicks. The mouse is responsive and consistent. It takes about 18ms to register a click, and that is fast. The mouse has not let me down in any of the gunfights I have taken. (I mostly play Valorant and Counter-Strike: Global Offensive).
I have enjoyed every hour I spent gaming with this mouse. I love the fact that this mouse is a complete package. For some people, the lack of a DPI button can be a deal-breaker, but for me, it's nothing but an add-on. I have small hands, and it took me some time to get a hold of the mouse. Now, the mouse is very comfortable to use. It is perfect for long hours. I have played straight for four to five hours with no wrist stress/pain.
Verdict
If you plan to buy a gaming mouse within the budget of 2000INR, Razer DeathAdder can be your best option. It is available for Rs. 1500 on Amazon.in. DeathAdder Essential has a pretty decent build quality and is impressive to hold. This is a brilliant gaming mouse for this price and offers really good performance with a 6400 DPI sensor. This mouse's speed and versatility will leave you surprised. DeathAdder has proven to enhance, the player's aim with its precision sensor and consistently accurate shots.
I tried to cover all important points in this review. If you still have any questions about this gaming mouse, feel free to comment down below. I will update the review.
Happy gaming!
Razer DeathAdder Essential
"DeathAdder Essential has a pretty decent build quality and is impressive to hold. This is a brilliant gaming mouse for this price and offers really good performance"
The Good
Good build quilty
PAW3328 sensor works well
Sharp green backlighting
Breakdown
Design 85%

Performance 80%

Programmability 75%

Value for money 80%