Ambrane P-1313 13000 mAh Power Bank review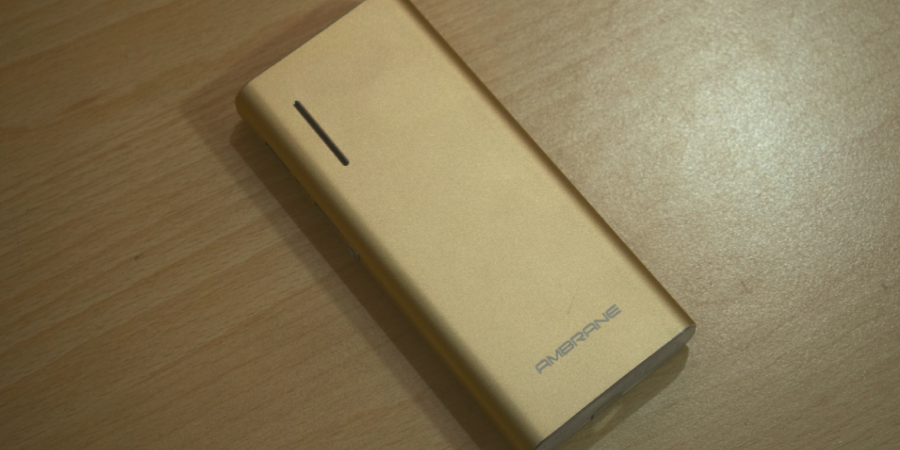 Ambrane is a well-known company that deals with accessories. It also has several power banks in the market. I tested its Ambrane P-1313 13000 mAh Power Bank and here is our detailed review. This power bank is available for Rs. 1199.
Ambrane P-1313 13000 mAh Power Bank Specifications
| Key Specs | Ambrane P-1313 |
| --- | --- |
| Dimensions | 62 x 21x 14 |
| Weight | 340 Grams |
| Battery  Capacity | 13000 mAh |
| Color | Black | Gold | Silver | Pink |
| Input | DC 5V / 2.1A |
| Output | DC 5V / 2.1 Amp |
| Output Ports | 2 |
| Price | 1499 INR |
Ambrane P-1313 13000 mAh Power Bank review
Design
The Ambrane Power Bank P-1313 has a metal body having two curvy sides: at left and right. Rounded sides make it easy to hold. Rest of the sides (top and base) are flat and have plastic. The power bank weighs around 350 grams.
It has 4 LED indicators on the front face. These will blink when the power bank is in use. Each of the LEDs indicates 25% battery juice. So for example, if all the LED's light up, it shows that power bank is fully charged and if there are only 2 LEDs light up, it shows that the power is approx 50%.
The left side has a power button, two USB ports to charge other devices, and 1 micro USB to charge this power bank.The two USB ports offer max output of 5V/2.1A. The top side has LED torch.
Being true, I was not impressed with the build quality. The plastic cover of flat edges was loosely pasted and It will come out in few days. I noticed it in few hours after unboxing this. See the below pics closely.
It also comes with a microUSB cable. The length of the cable is approx 30 centimeters and its quality is also good.
Using the LED torch.
If you double press the power button, the LED torch will light up. It is a useful feature because you may need a torch in certain situations. It can help in those cases.
Performance
it takes over 8 hours in fully charging this power bank from 0% to 100% by using a 5V/2A charger. It has 13000 mAh battery capacity. I was able to charge Redmi Note 4 two and half times and Zenfone 3 for little less than three times. So, I guess it offers around 10500 mAh to use. So, you can charge 2500 mAh battery 4 times easily. So, the conversion rate is good.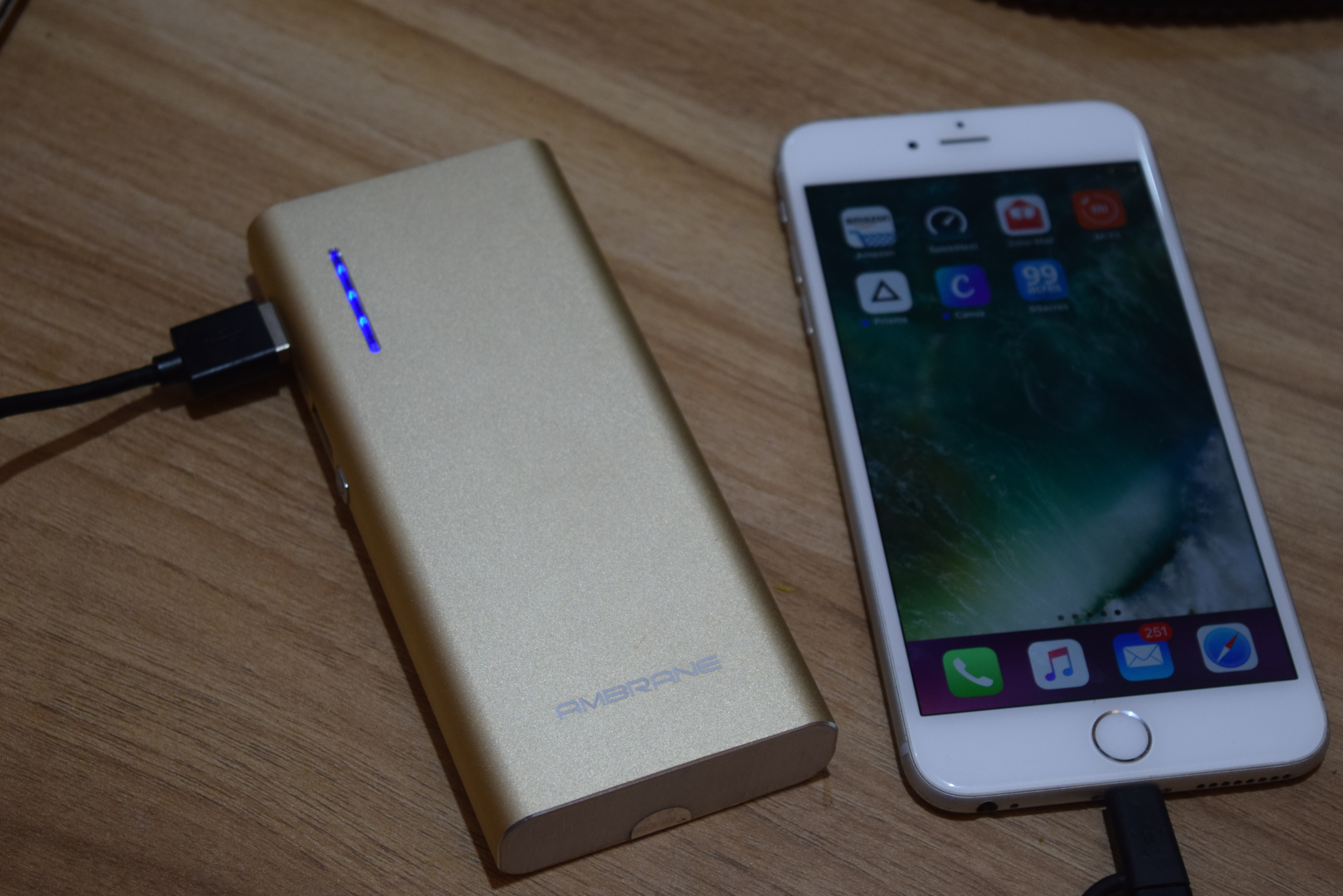 It also supports Pass-through charging. It means it has the ability to charge itself and charge devices at the same time.
It has high-quality Li-ion cells and claims to offer heat sensitive and temperature control mechanism to ensure safety. I never felt any kind of heating while using it. Some additional features that are overcharge protection, short circuit protection, over current protection and overload protection. These features make it a safe device to use.
You can use it to charge most of the devices that support USB charge. You just need to have compatible cable.
Final Words
Ambrane P-1313 13000 mAh Power Bank offers decent performance. Torch gives it an advantage over other power banks. And it also has several security features to make this power bank and your devices safe. Considering the price, this power bank is a good deal. The only thing is the build quality that fails to impress me.
Ambrane P-1313 13000 mAh Power Bank
"Ambrane P-1313 13000 mAh Power Bank is a decent power bank for just Rs. 1199. It has impressive conversion rate to offer efficient charging."
The Good
Good Power conversion
Good safety features
Breakdown
Design 60%

Performance 85%

Features 80%

Value for money 85%