Microsoft announces Windows 11
Microsoft has officially announced the next release of Windows dubbed as Windows 11. The new Windows 11 focuses on a simple user interface, a new Windows Store, and improvements to performance.
Windows 11 comes with a revamped user interface. It has a new Start Button and an updated Start Menu. Start Buttons and icons in the taskbar are centered. The UI has kept most elements Microsoft wanted to add to Windows 10X.
Windows 11 also allow users to use two apps side by side. Snap layout also lets users select from different layouts when opening multiple apps on. Windows 11 will also remember the layouts for later. Snap Layouts, Snap Groups, and Desktops offer a better way of multitasking.
Widgets have importance in Windows 11. There are several built-in widgets including a news feed, weather, and maps. When you open your personalized feed, it slides from left side to your screen without disrupting what you are doing.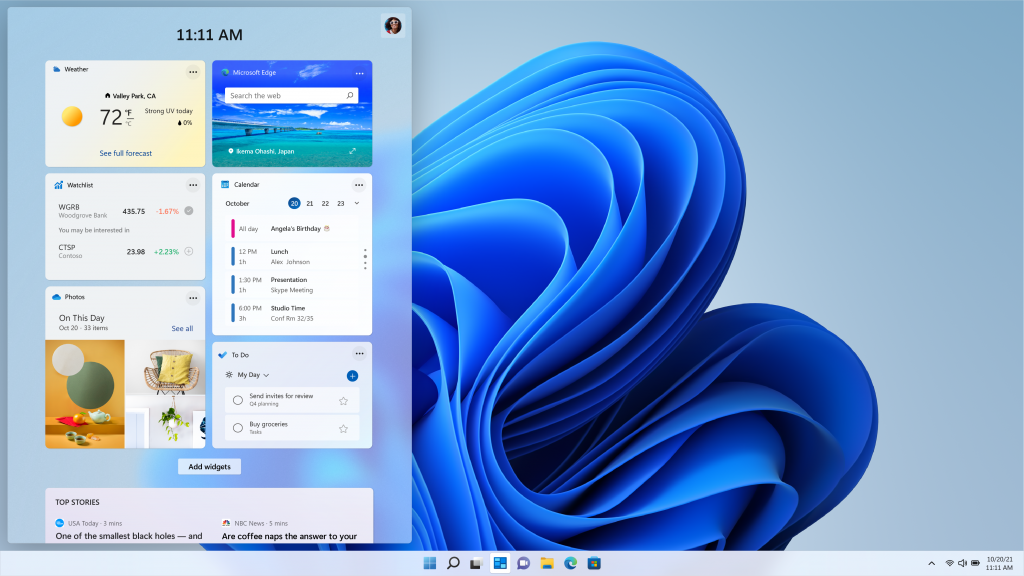 Microsoft has also made the Windows 11 touch-friendly. The company has improved gestures for tablets and touch devices. Windows 11 also includes improvements to inking and supports haptic feedback with certain pens.
Windows 11 is also coming with Teams integration. So, users will be able to make calls to anyone ono Teams.
Microsoft has also promised improved graphics on Windows 10 with Auto HDR for gaming. The company claims that over 1000 games will be automatically enhanced for audio HDR on Windows 11. Thanks to direct storage on Windows 11, PC performance will be even better. Xbox game pass has also been built directly into Windows 11 with the Xbox app.
Windows 11 is also getting Android apps. Starting later this year, users will be able to discover Android apps in the Microsoft Store and download them.
Windows 11 will be available through a free upgrade for Windows 10 PCs and new PCs starting this holiday. Microsoft will share an early build of Windows 11 to the Windows Insider Program next week.