PicsArt Gold review: Impressive photo editing app with advanced tools & effects
PicsArt is one of the popular photo editing platforms. We have already listed it in the free online photo editors list and Adobe Photoshop alternative apps for Android lists. PicsArt is an impressive app and I personally use it. The primary reason for using this app is the curated photo effects. The app is free to download and use, but limits features. The company offers a PicsArt Gold membership that costs Rs. 399 ($4.67 in the US) per month or Rs. 1849($55.99 in the US) yearly. If you have PicsArt Gold, you unlock several new features templates, stickers, filters, advanced photo & video editing tools, and more. Most importantly, you get an ad-free experience.
PicsArt is an interesting app that lets you edit photos, make a collage, remove background, apply effects and beautify photos. You can also edit videos using the PicsArt app. You can either upload an existing photo or use the app to capture a photo for editing.
In the Editing section, you get Tools, effects, Beautification tools, Stickers, Brushes, and more tools for editing photos. In each of these sections, there are some advanced tools, effects, fonts, stickers, and more items only available for the PicsArt Gold users. You will Gold icon in options that are only available to PicsArt Gold users. For example, the Filter section in Effects is only available for Gold users. In Face Beautification tools, advanced tools that lets you adjust face shape, remote wrinkles, enlarge eyes, change the shape of nose, and similar tools are only for Gold members.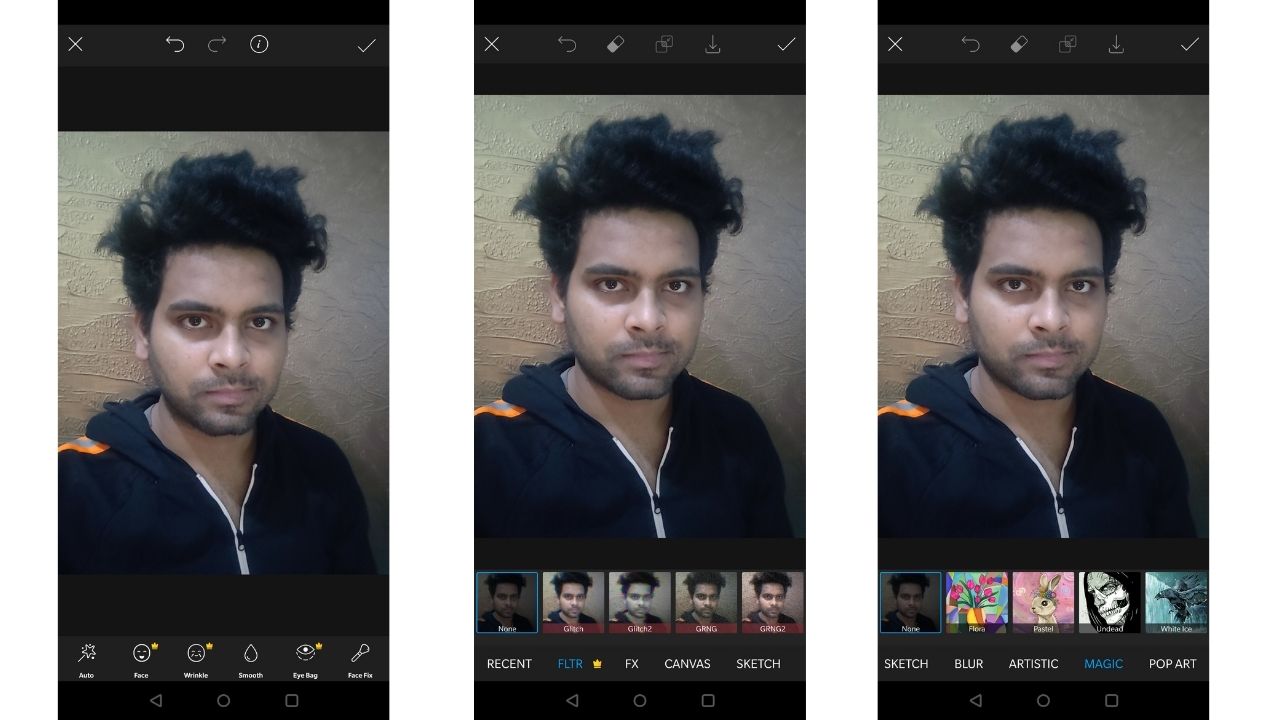 There are more than 70 filters and the company keeps on adding new filters on the regular basis. This section is really good and offers you a quick way of giving photos a better look.
The object removal tool available in the Tools section is another interesting Gold feature you will find interesting. This works well. You just need to select the object and the tool uses AI to remove that object from the photo. Here's how this object removal tool works.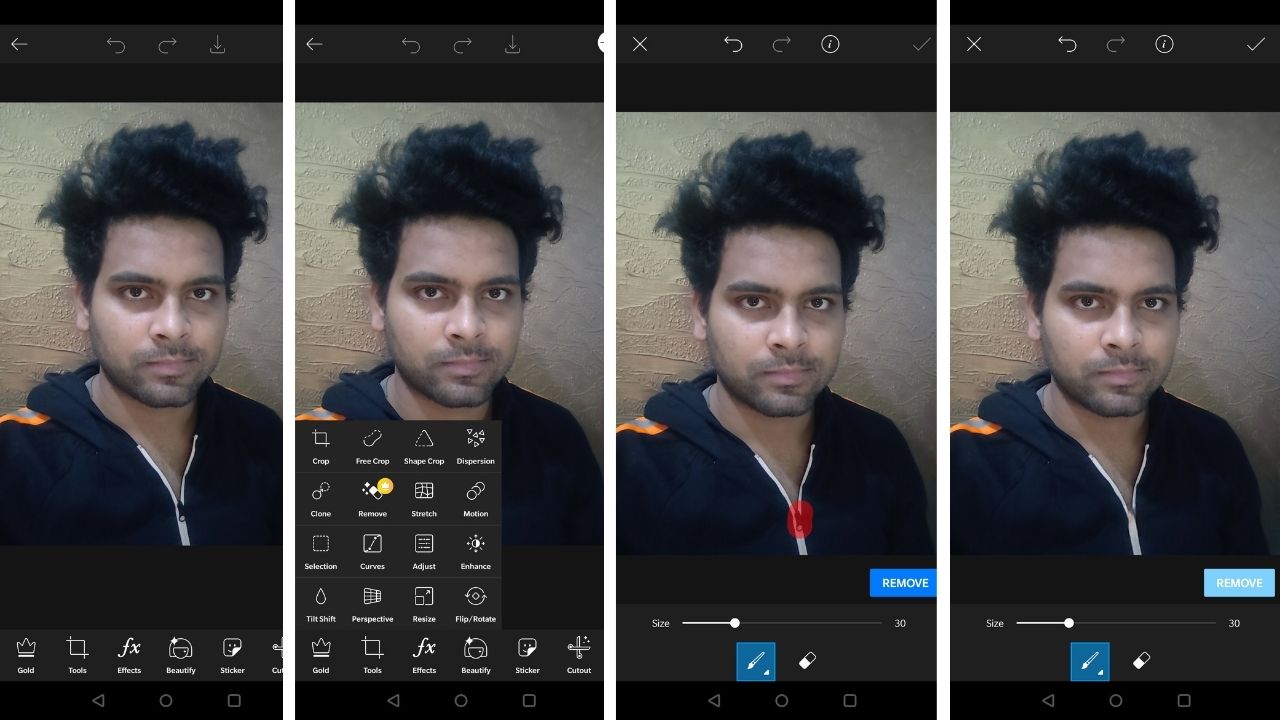 This is not just a photo editing app but also a social media platform where you can follow different artists. Just like on Instagram, photos posted by users on PicsArt are public. Hashtags work here, so users add hashtags in their posts. You can search for photos and artists using the search. When you open the app, it shows you PicsArt feed by default where you see photos posted by different users. You can use the search box at the top to find photos and users.
If you want to apply the same editing and filter in one of your photos, click on the Try button. You will be then guided to apply the same editing and filters to achieve the results. This option is helpful and helps you learn how to use different filters and effects for better results.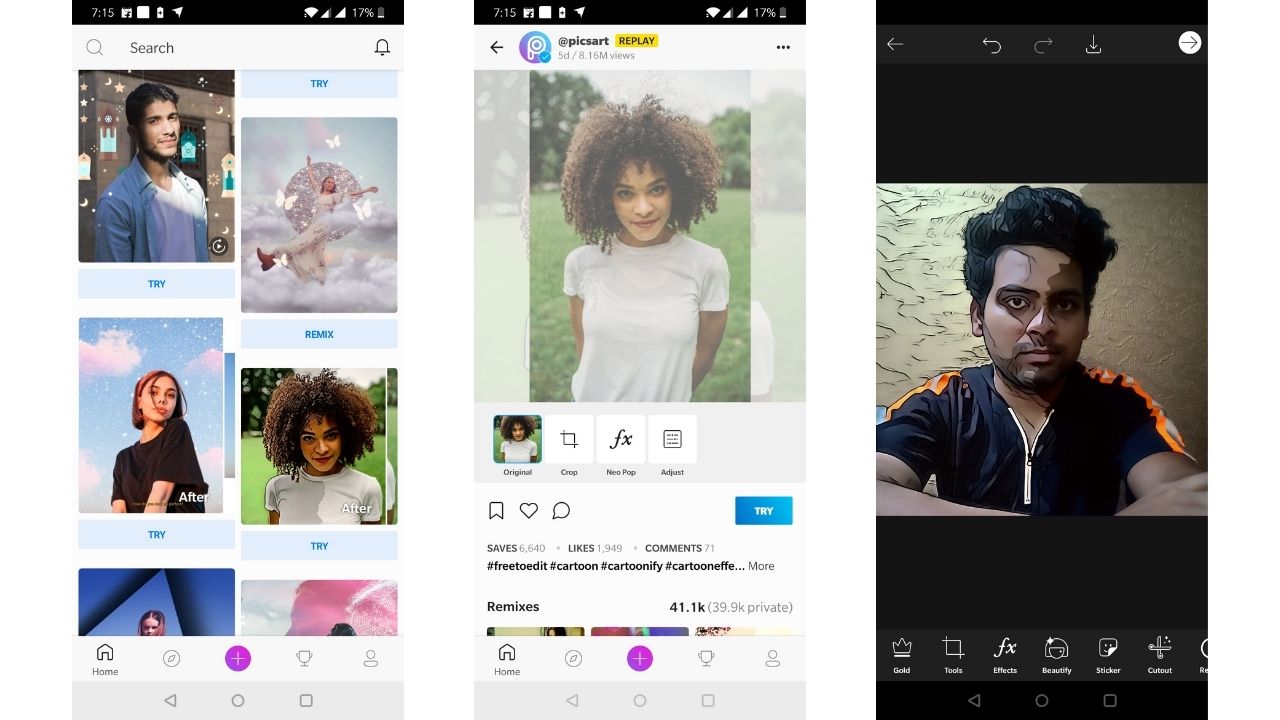 Just keep scrolling the feed to find awesome edited photos posted by different users and the PicsArt team. You can also check the Discover section by checking popular hashtags and photos posted by other users with those hashtags.
Wrap Up
Now you know what exclusive features and content you get in PicsArt Gold. You can still keep using the free version with ads, limited features, and limited content. That's still good enough for many people. But gold members enjoy some advanced features such as object removal, Effects, exclusive stickers, backgrounds, and fonts. It is worth noting that PicsArt Gold works on both Mobile and website. PicsArt Mobile and PicsArt website offer different sets of tools. PicsArt website has ready-made templates for creating social media posts, stories, banners, and more. If you have PicsArt, you will get access to premium templates and content. You just need the same long credentials on the website. This is the reason I find PicsArt Gold worth the price.